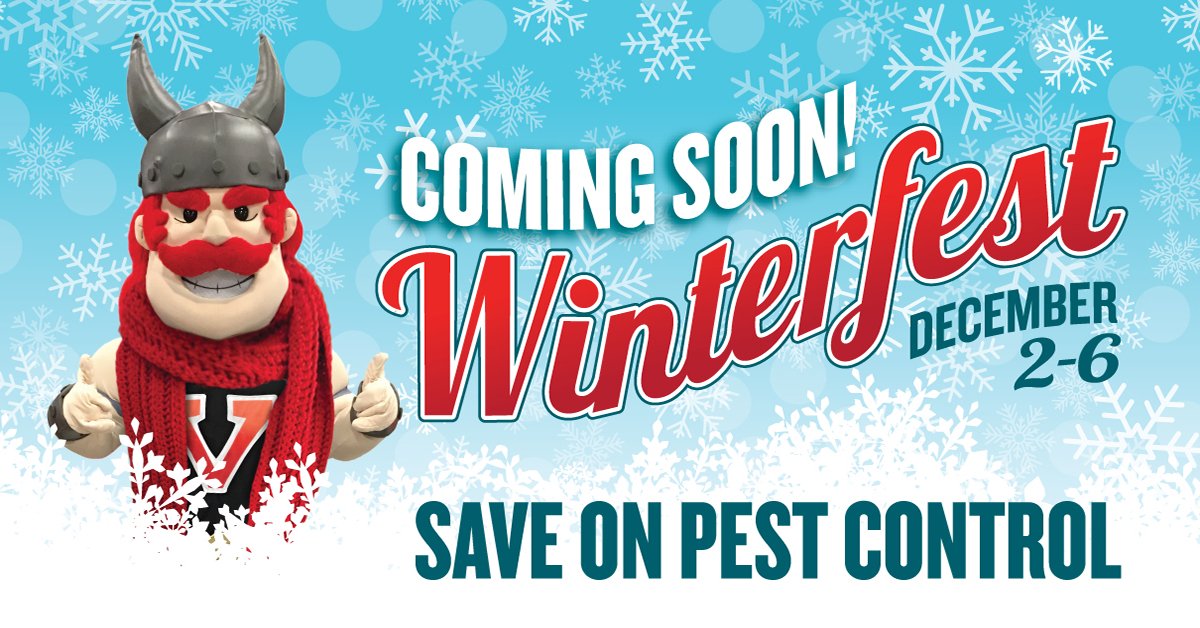 Coming Soon! Viking Pest Winterfest!
The holiday season is always a stressful time of year, and the last thing you should be worrying about is pests invading your home. Viking wants your holiday parties to be memorable for the right reasons, not because your guests discovered a mouse in your panty.
What is Viking Pest's Winterfest?
Starting December 2nd and running through December 6th, Viking Pest will be hosting its first annual Winterfest! Save hundreds on Viking's most popular pest control services to have a happy and healthy home this holiday season. Services included in Winterfest are Viking's Home Protection Plans, rodent services, mosquito and tick prevention, and many more! Visit vikingpest.com/winterfest starting December 2nd for a full list of offers!
How to Purchase Viking Pest's Winterfest Offers
Most Winterfest offers can be purchased over the phone or online. Some Winterfest offers such as bed bug service and rodent service, do require a home inspection prior to purchase. All offers will be honored through December 31st if the service was either purchased or if an appointment was made for a home inspection between December 2nd and December 6th.  Viking's customer care center is happy to answer any questions regarding Winterfest, so call us today!
About Viking Pest Control
Pest proofing your home this winter is easy with Viking Pest Control. Viking Pest has been providing pest control for families and businesses since 1980. Viking is a full-service pest control company offering many services for control and prevention for ants, spiders, termites and bed bugs to name a few.
With locations servicing New Jersey, Pennsylvania, Maryland and Delaware, Viking is the local business that you love, with the coverage that you need. Viking offers all clients a FREE and NO OBLIGATION estimate given by a Pest Management Professional. Call us today or request a FREE inspection online. With Viking, One Call Gets Them All!