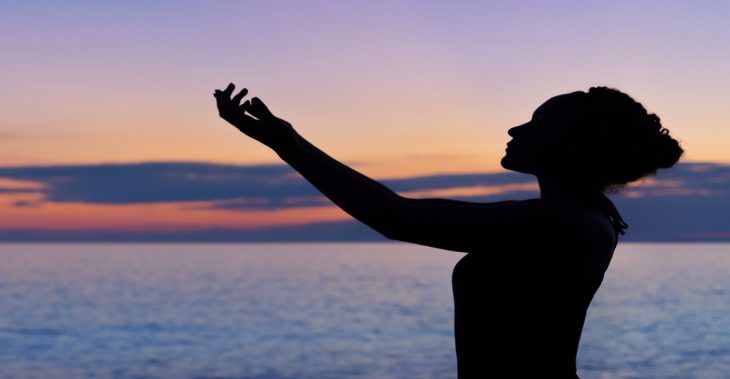 Does Heat Therapy Help Weight Loss?
Originally posted on https://asilentmoment.com/does-heat-therapy-help-weight-loss/
Heat therapy has deep historical roots and has recently been proven to help with weight loss.
History of Heat Therapy
Heat therapy has been used for thousands of years1. "Give me the power to produce fever, and I will cure all disease," is attributed to Hipocrates more than twenty-three hundred years ago. Cultures as diverse as ancient Greece, Egypt, Japan, and Native Americans have all used heat therapy for medicinal and aesthetic reasons including wet fomentations, dry packs, hot springs, steam, hot sand, mud, hot air, vapor baths, and sunbaths. Many of these practices are still part of their health and beauty regimens of many cultures today that consider this method of relaxation, reinvigoration, and cleansing of toxins an essential part of a healthy and happy life.2
Modern Research on Heat Therapies Connection to Weight Loss
Research has shown that during weight loss, 84 percent of the fat that is lost turns into
carbon dioxide and leaves the body through the lungs, whereas the remaining 16 percent becomes water.3 This carbon dioxide leaves the body with every breath. Increased water intake, respiration and sweating help to mobilized fat to leave the body. These two factors contribute to the weight loss effects claimed by spas use of infra-red wraps.
The Benefits: Reduced Stress, Improved Weight Loss & Health
Stress increases your body's creation of fat cells, leading to weight gain4 "if you experience chronic, continuous stress or take glucocorticoids at night, the resulting loss of normal circadian glucocorticoid oscillations will result in significant weight gain". In addition to the pleasure of a relaxing spa experience, our infra-red wraps will help you destress and reduce this risk of stress-related weight gain.
Infra-Red: How this Advanced Approach to Heat Therapy Works
Infra-red heat-producing waves cause slow, penetrating and healing warmth to the body's tissues. These waves increase blood circulation from deep inside the internal organs all the way to the skin's surface, opening pores and dilating pathways to remove toxins from deep inside the muscles. The increased blood flow from the wrap means increased nutrients and decreased cellular toxic buildup. The heightened amount of oxygen being transported by the red blood cells gives a boost to the metabolism in the surface and deep muscle cells.
The skin is the body's largest organ. The skin's primary functions are to absorb anything that comes into contact with its surface and to excrete water and other substances to balance the body. The infra-red wrap treatment opens pores for a more efficient exchange of toxins and nutrients. Herbal blends cleansing clay, soothing chamomile, and deeply moisturizing honey soften and nourish the skin while toxins are swept away.
Over the course of several treatments, the body becomes more efficient at making the most of the physiological changes brought on by deep heat therapy. As systemic toxicity is reduced the total level of inflammation in the body tissues decreases leading to lasting pain relief and healthier tissues.
Body Wraps: Come Experience it for Yourself
Our Body wraps are extremely relaxing; and can be included in a 90 Minute treatment or as an add on to a 30 balancing massage, pressure point or lymphatic massage. We customize each body wrap to meet each clients' objectives and specific needs.
The Benefits: Esthetics
The skin on the face is the most delicate skin on the body. Enjoy a spa facial while you
melt away fat and pain inside of the wrap. The open pores of your face will take in the nutrients and botanicals selected to target your skins specific needs helping to tone and firm, reduce cellulite and premature aging.
Featured Service: Infrared Cacoon Wrap
A balancing express-detoxifying face treatment that includes a cranial scalp massage during the last 30 minutes to soothe stress away and open up the parasympathetic outflow from the cranial nerves into the rest of the body. These nerves found in the head and sacrum are the physiological key to relaxation turning down the fight-or-flight response in the nervous system and increases the rest-and-digest response. Lowering cortisol and releasing happy hormones for a more Zen you.
More Slimming Infra-Red Treatments:
Blueberry Soy Slimming Body Wrap "Signature Treatment"
Detoxifying Thai Signature Body Wrap and Massage 90 min.
Organic Hungarian Cellulite Wrap Treatment
Pear and Green Apple Body Wrap "TONE AND FIRM"
Stone Crop Body Treatment

Body Contouring Specialty Treatments *SUMMER PROMO* 4 PACK $650

Also: Coming end of 2019… 
Strawberry Laser Lipo
A non-surgical FDA Approved Technology as a holistic alternative to liposuction
Micro-Body Contouring Liposuction 
A safer, less invasive way to remove fat in a single treatment.
All of our service packages and individual treatments include the relaxing atmosphere and protocols of our signature VIP services.
Source 
1 The History of Fever Therapy in the Treatment of Disease William Bierman Attending Physician in Physical Therapy, The Mount Sinai Hospital January 1942
https://www.ncbi.nlm.nih.gov/pmc/articles/PMC1933808/pdf/bullnyacadmed00550-0069.pdf
2 Harnessing heat for health: A clinical application of heat stress Kate Nichole Thomas
https://www.ncbi.nlm.nih.gov/pmc/articles/PMC5605166/
3 Meerman Ruben, Brown Andrew J. When somebody loses weight, where does the fat go? BMJ 2014; 349 :g7257
4 Timing of stress-hormone pulses controls weight gain
https://med.stanford.edu/news/all-news/2018/04/timing-of-stress-hormone-pulses-controls-weight-gain.html