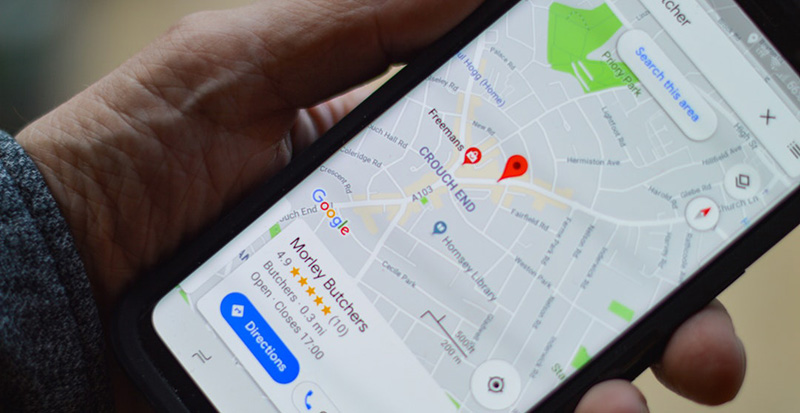 What is the Google Local 3 Pack and Why Does it Matter?
Originally posted on https://www.samsonwebdesign.co.uk/what-is-the-google-local-3-pack-and-why-does-it-matter/
Google is constantly changing the look of search results to increase its usefulness to consumers. The latest change occurred on 7th August 2015 when it decided to reduce the top Google maps listing from seven to three.
According to a study by SEOClarity, the 7- pack listings could be ranked in Google's search position one with 25% of the total searches. However, the new change tripled the results as the study says that the 3- pack ranks number one with 93% of the Google searches.
As a relatively new change by the search engine giant, some people still have little or no knowledge about it. In this write-up, we will give you a great insight into what the local SEO pack means, and why it's beneficial to your business. Keep reading to find out more.
What is Local SEO 3 Pack?
It is a list of the three main organic results shown in the localized intent search results. The results are displayed on a big map with the three leading venues or businesses marked with balloons to indicate their location.
The results also show snapshot information for the business, including access to the website, direction to the location and quick links to contact them. Google has also introduced photographs and a review option in the pack.
These options allow users to see the star ratings as well as images next to their business names.
How is the Local 3 SEO Pack Different from the Previous One?
Discussed below are the noticeable differences between the new SEO pack and the seven pack listing:
1. Three Businesses Displayed
Initially, the local listings were viewed in 3, 5 or 7 packs. This means the leading business had the chance to be squeezed in the first page of the search results, even when they didn't have an excellent organic performance.
The 3 pack listings increased the page one listing competition.
2.No Phone Numbers or Business Addresses
Google has removed the exact business addresses and phone numbers from the listings. Searchers are therefore no longer given address upfront, and thus they need to search for it on their own.
3. No "Google my Business Links" or Fly Out Business Cards
Google has disabled the one-click way of accessing it and Google My Business pages have been removed. Also, the local cards which used to pop up when scrolling the 7 back listings were hidden.
Why You Should Be Included in the New Google Local 3 Pack
Being featured in the three leading local search results is an excellent way of increasing the local organic traffic of your site, as indicated by several studies.
Clients will have more trust in your company for being in the top three categories, as compared to when it was categorized in the seven pack category.
How to Increase Your Chances of Being Featured in the Top 3 Listings
Google only displays the information which they consider most relevant when they cannot identify consistent data for the business.
Although there is no certainty that a particular company will be listed in the top search results, there are several things that you can do to increase your chances of gaining business exposure.
Confirm the exact location sent to your business address
Add business /venue and photos of your business
Encourage your clients to write reviews on your site
Ensure the business information you provide is correct
How to Maintain Top Google Maps Listing
If you have been successfully listed in the top 3 positions, you still have a duty of maintaining your position for an extended period. To achieve that, observe the following practices:
1.Build Local Backlinks
Use the SEO Spyglass or the Domain Comparison components to find out where your competitors are getting their backlinks from. Use the ideas you get to create your backlinking strategies.
2. Support Nonprofit Organizations and Local Charities
Extending your support to the public is an excellent way of strengthening your offline connections. Support doesn't necessarily mean that you provide money.
It could be the time you spend at public functions, expertise, supplies, or any valuable idea that your business offers.
3. Improve the Appearance of Your Site
Your audience should not have a hard time trying to read or understand your content. Difficult content is always hard to guess. You can improve it by using simple and straightforward language, and short sentences.
You can also enhance its appearance by using visual content. Add relevant pictures and make sure that they are large and clear enough to prevent visitors from straining when reading.
4. Increase the Speed of Your Site
Most visitors have a limited time when visiting search engines. A slow loading option is, therefore, the last things that they would need during that time. The best website loads for less than 5 seconds.
5. Monitor Your Listings
Narrow down the most relevant directories of your business and plan to have your business listed on all those directories. Submit your company details to those directories which have a high keyword density of what you want.
For best results, use the Rank Tracker component to track how the rankings change for your listings.
There are, of course, other SEO factors which impact the success of your SEO and organic traffic levels.
However, ensuring that your website has relevant and mobile friendly local links will ensure that you remain in the top position for a long period.
6. Be Consistent
Provide your visitors with the keyword-rich information they are looking for. Ensure that your content is not only accurate but also is posted on a regular basis.
Bottom Line
The Google maps local 3 pack is the initial step of increasing the attention of your brand and encouraging more people to purchase your products.
To get the best results out of it, follow the above-mentioned guidelines to ensure that your audience is satisfied with your content. Also, work with an expert to create for you superior local SEO services.
Contact us today or visit our blog to know more about how to improve your website for the best Google maps listing.