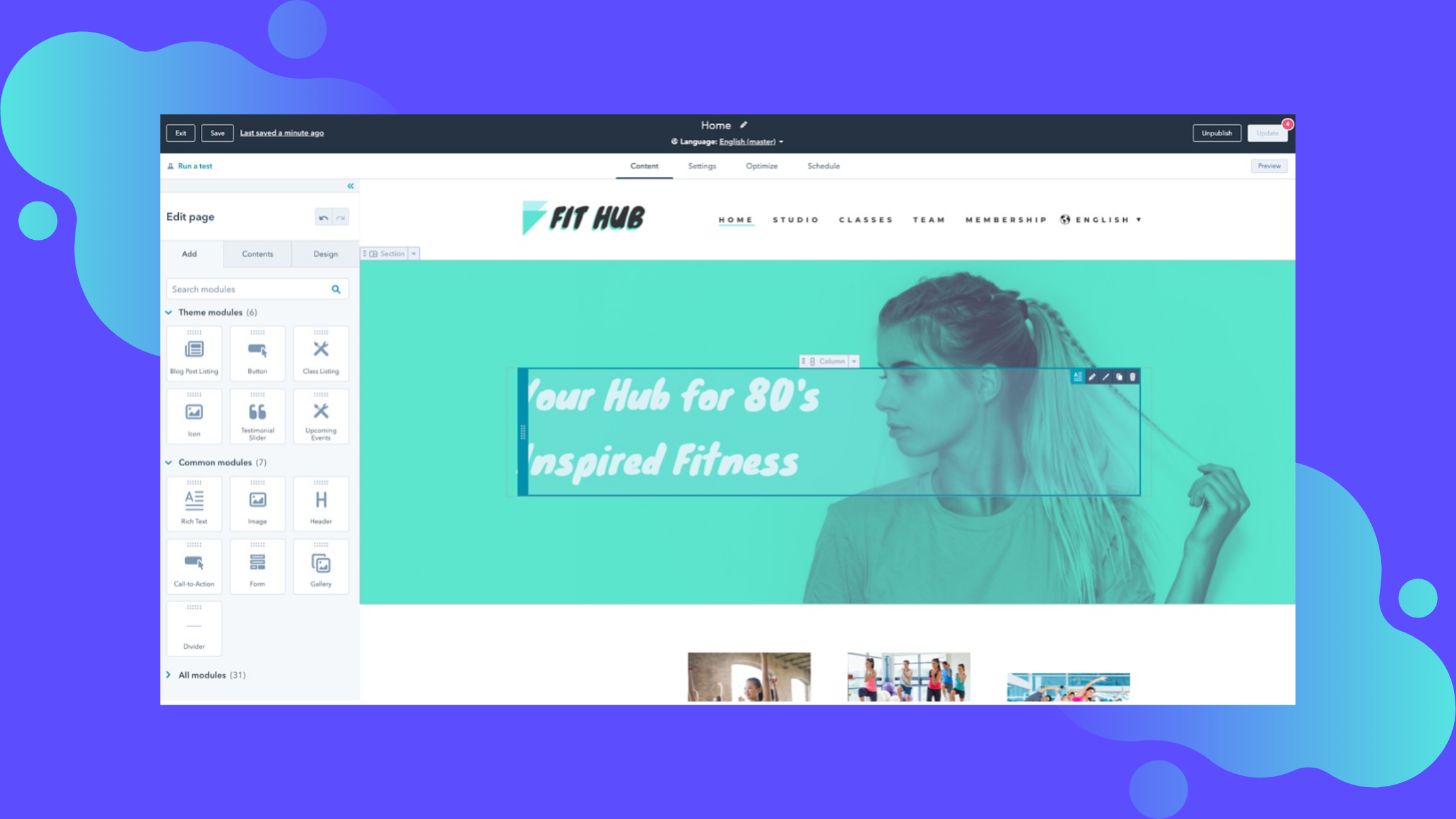 What Makes HubSpot CMS So Powerful?
Photo from Truu Digital
Originally Posted On: What Makes HubSpot CMS So Powerful? (truudigital.com)
Whether you're a new startup, an established large enterprise, or running a nonprofit, you need a content management system (CMS) that adapts to your needs and works as hard as you do. HubSpot CMS, or CMS Hub, packs in tons of features to help you get the best content out onto the web fast, generating leads and providing useful data for your sales and marketing teams.
For Marketers: HubSpot Websites Offer Analysis and Conversion
The best CMS allows the individual marketer or marketing team to get a handle on the customer experience. This might mean the ability to make quick changes to boost promotions, launch new products, or link quickly to social media campaigns. It also means understanding which content is having the best impact. Spending time and effort creating beautiful blogs is great, but if you find out no one is reading them, then you know it's time to adjust that content.
Likewise, being able to check how many click-throughs links get. Or, how many times visitors share posts. This allows you to tailor your content to replicate those outcomes later, driving enormous results for your inbound marketing strategies.
HubSpot CMS offers various tools that actively make it easier to convert visitors into leads. As well as making it easy to create visually appealing and engaging content, HubSpot has the addition of something called Smart Content. This monitors a range of criteria including:
Where website visitors are in the world
What devices they use
How they found or accessed the website
HubSpot uses this data to tailor the content even more closely to each visitor. Because HubSpot started as a digital marketing tool, it should come as no surprise that SEO is a factor in every level of the CMS. HubSpot can provide search engine rankings for targeted keywords and allows marketers or content creators to use topic clusters to grab the attention of the key demographics they're aiming for and keep on top of the ever-changing trends in SEO.
For Developers: HubSpot Themes and Custom Coding
HubSpot themes are the starting point for creating an aesthetically pleasing, customer-centric website. Themes are sets of files including templates, modules, global content such as a repeated header or footer, and a range of customized settings. Templates are custom-coded web pages developed by CMS expert developers, but the great news is that they are easily customizable in an editing suite that uses a simple drag and drop framework.
HubSpot uses a language called HubSpot Markup Language, or HubL for short. It works in conjunction with HTML, CSS, and JSON. Many developers find it fairly simple to get to grips with the language, but having an expert on hand is, of course, the best choice for a business that wants their website to stand out.
Developers also enjoy access to a range of analytical tools, including some which provide live, real-time analytics giving deeper, more profit-boosting insights. HubSpot CMS links up to the HubSpot customer relationship management software (CRM). As well as providing marketing tools like email newsletters and social media integration, analytical tools allow developers to see what content is working best and which aspects of the website are most popular with visitors.
The main draw for many dedicated HubSpot users is that there's always support available- something which is sadly lacking in competing CMS providers. HubSpot provides service at the end of a phone, online, plus there is a thriving community of HubSpot users sharing tips and resources, making websites developed with CMS Hub some of the best out there.
HubSpot is also very reliable, enjoying a 99.999% uptime rate, anywhere in the world, thanks to a global content delivery network (CDN) architecture. That's vital for nonprofits running a campaign to get extra donations, or a business in the middle of a new product launch.
For Startups and Small Businesses: Ease of Use and Cost
Not every business starts out life with a fully-fledged onsite tech team ready to produce an engaging and user-friendly website at the drop of a hat. Having said that, businesses must think seriously about having an impactful presence online, especially not that consumers are adapting to a more digital way of living, shopping, and connecting with people. Only 40% of new businesses manage to turn a profit. Those that are making it tend to be the ones with great content that draws customers or clients back over and over.
With that in mind, HubSpot provides even the less tech-savvy with an intuitive interface that's very visual and easy to get to grips with. You don't need to be a coding wizard to use HubSpot. And unlike many cheaper CMS options, there aren't over 50,000 plugins to trawl through. Just a marketplace of carefully curated content perfect for improving customer engagement or tweaking the analytics to create better reports or improve the performance of your sales teams.
HubSpot is software that grows as you grow, adapting to your needs, and always there with the features you need as your customer or client base inevitably increases. HubSpot promotes a Growth Platform, specifically for entrepreneurs, as well as a range of ways to take your online content to the next level.
Working with a dedicated HubSpot development agency means your business, no matter how new, gets enterprise power for their website without the prohibitive price tag. Combine that with the expertise of people who work with CMS Hub day in, day out, and that's a winning formula for any business.
If you think CMS Hub could be the content solution for your business, get in touch with our team at Truu Digital and find out how we integrate HubSpot into our web development solutions. Your website should work for you, improving your brand reputation and drawing customers in – and keeping them. HubSpot CMS is a real key to achieving just that.