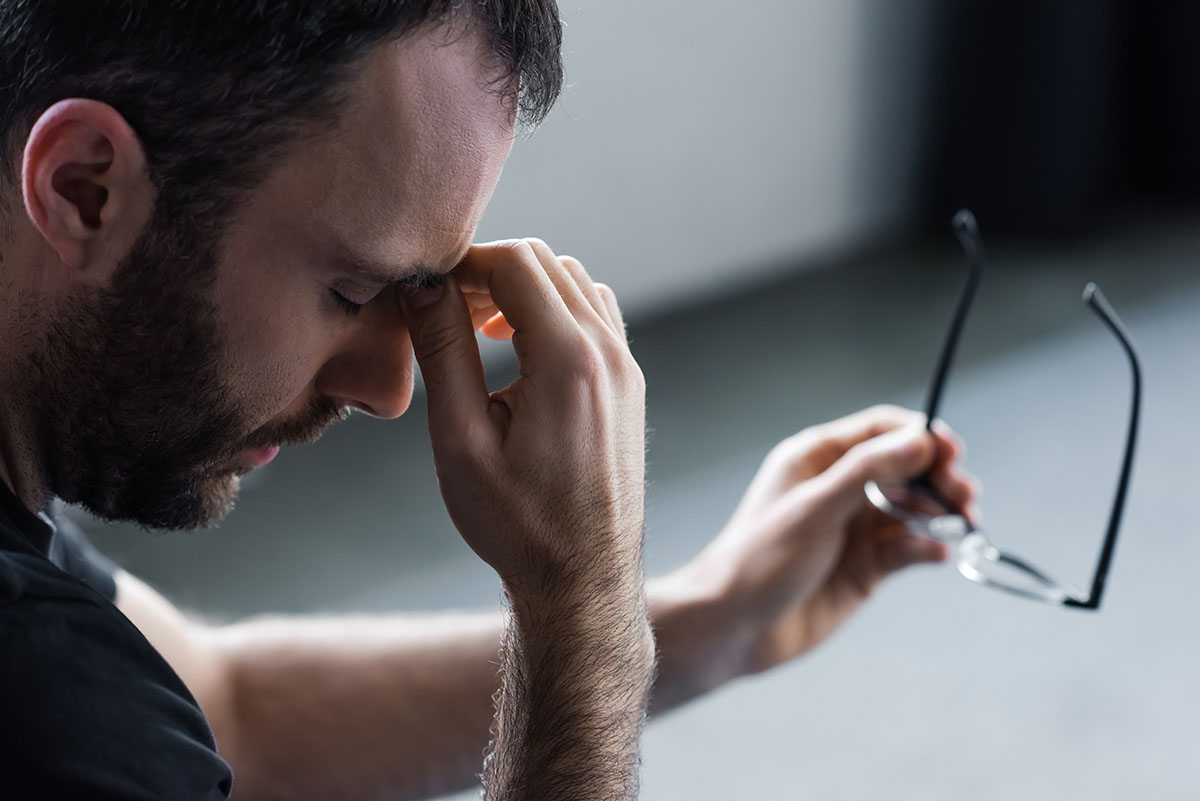 Signs of Drug Addiction
The signs and symptoms of drug addiction are not the same for everyone. There are a number of factors that determine the specific signs of drug addiction. The Green Mountain Treatment Center staff recognizes this fact. Just as the signs of drug addiction are not the same for any two people, treatment is not the same for any two people. Come and visit, and join us for an inpatient drug rehab center tour NH location experience.
Are you unsure whether the symptoms that you experience are drug addiction? Are you unsure of what to expect during treatment? Do you have fears about treatment? Learn about drug abuse signs and symptoms, and discover how you can lead a lifestyle free of the addiction to street drugs, prescription drugs, or alcohol.
What are the Signs of Drug Addiction?
There is no magical list of the signs of drug addiction that applies to everyone, or to every drug. Your signs and symptoms of addiction are sure to vary from the symptoms experienced by your co-worker, friend, or loved one with addiction issues. There is also no set list of signs of drug addiction that encompasses all addictive substances. The symptoms of addiction to one drug often vary when compared to the symptoms of addiction to another drug.
There are some general signs of addiction, pointed out by MedLine Plus, published by the National Institutes of Health (NIH). Examples of these signs include:
Issues with family life
Problems at work
Missing out or losing interest in favorite things
Poor hygiene because of drug use
Frequently feeling sad, tired, or extreme fatigue
Experiencing bad moods
There are many other signs of addiction, including sleep disturbances, irritability, spending more and more time alone, and saying things that do not make sense because of talking too fast or slurring speech.
Drug Addiction Behaviors
The signs of drug abuse do not fully explain how drug use leads to addiction. Individuals often display specific behaviors indicative of potential addiction. The Mayo Clinic reveals some behaviors, including:
Making sure that you always have a supply of the drug on hand
Spending money on drugs even when you cannot afford to do so
Experiencing intense urges or cravings for the drug or drugs
Engaging in risky behaviors when under the influence of drugs
Committing crimes to get money for drugs
Stealing drugs from family or friends
Some other behaviors associated with addiction include committing acts of violence, having panic attacks or anxiety attacks. Individuals addicted to drugs possibly experience severe withdrawal symptoms when attempting to stop using the drug on their own.
How Do I Get the Help I Need for my Signs of Drug Addiction?
There are a variety of evidence-based treatments to help people through their recovery. No one treatment works for everybody, which is why the Green Mountain Treatment Center staff guides you through your admission, and individualized substance abuse or dual diagnosis assessment.
Your treatment depends on your specific addiction and signs of drug addiction. Treatment options include cognitive behavioral therapy, group therapy, individual therapy, medication, 12-step program curriculum, and separate programs for men and women.
Residential treatment is the best option for many people. You receive comprehensive treatment in a holistic treatment environment that focuses on you as a whole person, not just your addiction.
Discover a life without spiraling out of control from drug addiction. Regain your self-esteem, your strength, your health, and overall sense of well-being when you commit to living drug-free. Contact us at 866.913.7957 today and end your path of self-destruction because of drug addiction.