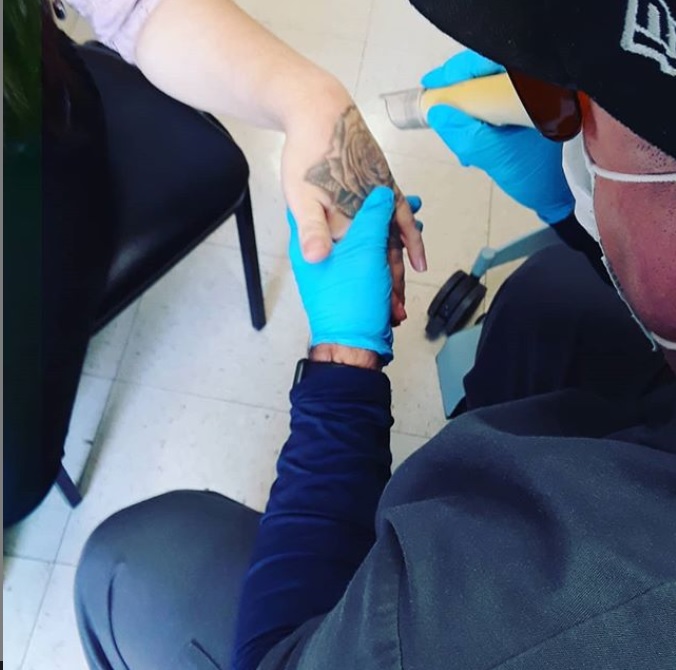 Tattoo Removal: An Unlikely Source of Community Service
Originally posted on http://sentientlasers.com/2019/06/12/tattoo-removal-an-unlikely-source-of-community-service/
Since American rapper, entrepreneur, and community activist, Nipsey Hussle's death this past March, there has been a resurgence of peace discussions among gang members in Los Angeles and an increase in community awareness surrounding the issue. Throughout his career, Nipsey (born Ermias Asghedom), was outspoken about his gang affiliation, his vision to end the violence and his commitment to supporting his local LA community. Nipsey was true to his word – providing employment opportunities by investing in local real estate, building science and tech learning centers for teens, and setting a meeting with LA Police Commissioner Steve Soboroff to discuss the efforts. Days before this meeting, Nipsey was tragically murdered. Nipsey's legacy lives on and in a march honoring his passing, LA gangs experienced the largest ceasefire in their community since 1992 (the year of the Rodney King riots).
But despite Nipsey's endeavors, gang violence remains a visible part of the Los Angeles landscape. For many trying to leave behind their gang ties, this visibility runs skin deep. In the gang world, simple tattoos – a certain star, a spiderweb, a teardrop, or series of numbers, can have big meanings. Tattoo removal has become an unlikely source of liberation. Patients who have gotten rid of unwanted tattoos have reported feeling like their dignity and self-esteem has been restored. The removal also offers them a broader range of opportunities as they enter the job market, greatly increasing their chances of employment.
Though tattoo removal can be a major step in the recovery of former gang members and victims of human trafficking or abuse, for many it is an arduous, costly process to take on. The aesthetic laser community is changing that. At the center of this undertaking is CleanSlate, a Los Angeles-based nonprofit with a mission to empower individuals in-need to rebuild their lives. Located in the hub of Hawaiian Gardens gang territory, CleanSlate's low-cost tattoo removal program serves approximately 150 people per month. Sentient Laser saw CleanSlate and Hawaiian Garden's need for a high-quality laser and in 2018, donated a refurbished aesthetic laser (the Palomar Q-Yag 5 laser).
By updating their resources, CleanSlate has been able to double their impact on the Hawaiian Garden community. In just six clinics, CleanSlate serviced 216 people in need of a fresh start, the organizations biggest tattoo removal accomplishment yet. When asked about this record-breaking number, the staff said the efficiency of the laser is what helped cut their time in half.  One practitioner explained how Sentient's donated laser "works wonderfully and hits much harder at the same settings as our previous laser." Sentient Laser is a proud supporter of CleanSlate's mission and their commitment to providing the LA community with both a high-quality procedure and a true clean slate for the next chapter in their lives.
If you are a former gang member, domestic violence survivor, felon, or have a tattoo that no longer describes who you were at the time of application CleanSlate wants to assist with the changing of the package while providing support in the process of self-understanding and acceptance.  You can contact CleanSlate at (562) 945-9111 or visit their website at www.cleanslatela.org