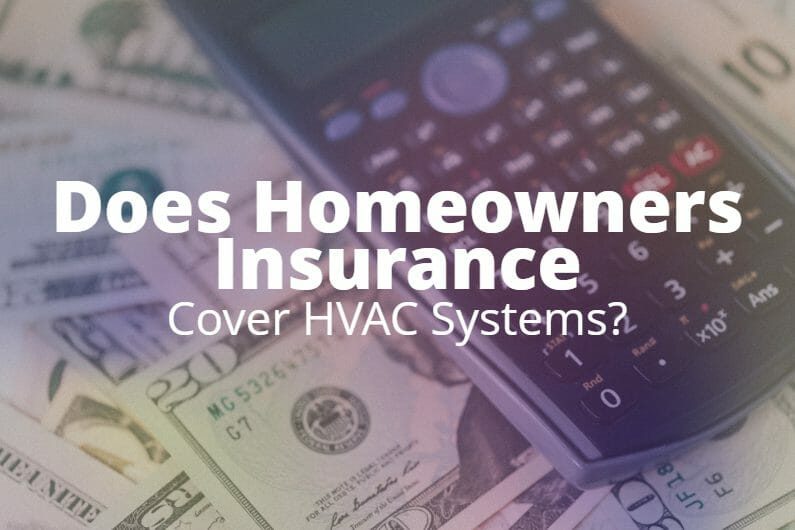 Is My Heating & AC covered by Homeowners Insurance?
Photo from Pexels
Originally Posted On: https://kaiserac.com/does-homeowner-insurance-cover-ac-units/
It's in the middle of summer, and a tree falls on your AC unit. How long will you have to sweat it out before you can afford an HVAC replacement? Does homeowner insurance cover AC units?
The answer is: it depends on your insurance policy.
For example, if a fire damages your heating, ventilation, and air conditioning system (HVAC), a standard homeowners policy would cover it. However, if it stops working due to normal wear and tear, you're likely out of luck. This is why it's essential to maintain proper coverage through your standard policy or another add-on.
Keep reading to learn more about the basics of homeowner insurance and how HVAC factors in.
Does Homeowner Insurance Cover AC Units?
In most cases, insurance coverage for HVAC systems is the same as the rest of your home. What does homeowners insurance cover? Typically, it covers damage caused by falling trees, lightning strikes, fires, and vandalism.
On the other hand, if your AC unit simply breaks down after a few years, you won't be able to fund a repair or replacement through your insurance policy. While all policies are different, this is true of most insurance companies.
Falling Trees and Vandalism
If a falling tree or branch destroys your AC unit, it's covered because most policies cover damage incurred by trees. Similarly, if someone steals or destroys your HVAC system, you're protected. This is because most policies cover destruction from vandalism.
If your AC unit is vandalized, it's important to notify the police to document the crime.
Fire and Lightning Damage
Your homeowner insurance policy will cover an air conditioner if it's damaged or destroyed in a house fire. It's also protected in the event that lightning strikes a part of your system and damages its electrical components.
Contact your agent for details specific to your policy if you're ever unsure about what your policy does and doesn't cover.
When Does Homeowners Insurance NOT Cover HVAC?
Let's say your HVAC system quits working because of user error or normal wear and tear due to old age. In this case, a standard homeowners policy won't cover it.
So, if your ten-year-old unit starts malfunctioning, you won't be able to file an insurance claim to pay for repairs or a replacement.
In another scenario, say you're carrying a new AC unit through your garage and drop it or forget to change your air filter and cause damage. This is considered neglect and isn't covered under homeowners insurance policies. For this reason, it's vital to stay on top of HVAC maintenance as a homeowner.
Yes, your homeowner policy will cover many situations, but you should know about all exclusions. For example, most insurance companies won't cover damage related to catastrophes like floods and earthquakes. Cosmetic damage that occurs due to hail or another severe storm may not be covered, either.
Other Options
Don't lose hope if your current policy doesn't offer HVAC coverage. You do have options for additional coverage on home appliances and equipment.
Some home warranty programs charge a flat fee for HVAC repair—no matter the cause. Others, however, offer equipment breakdown coverage that can help pay for repair or replacement. There may be additional fees associated with these services, so be sure to read the fine print before purchasing additional coverage.
Filing an HVAC Claim With Your Insurance Company
Before filing a claim with your insurance company, review your policy to understand the coverage that applies to your HVAC system. If you're not happy with the amount of coverage you currently have, it's essential to compare quotes until you find a provider you're satisfied with. By shopping around, you may even be able to lower your insurance rates.
If your AC unit is damaged and you find that it is covered under your homeowner policy, keep the following in mind when filing a claim:
Take several pictures of any damage
Ask for a copy of any police reports
File a claim online or call your provider to file over the phone
Make an appointment with an insurance adjuster
Keep all receipts if you pay for repairs
Submit your receipts to your insurance provider for reimbursement
Every insurance provider is different, so speak with an agent if you have questions about the claims process. You may need to verify any additional requirements for filing a claim successfully.
An adjuster will assess the damage ad estimate the cost of repairing or replacing the unit. If they deem that the unit needs to be replaced, your insurance policy may reimburse you in one of two ways:
Replacement value: They will reimburse you for the cost to replace your AC unit at the time of loss
Cash value: They will reimburse you for the market value of the AC unit at the time of loss
Again, if you're unsure whether your policy covers replacement or cash value, speak with your provider. They can walk through your policy with you and determine whether they would reimburse repairs or a replacement.
Ensure That Your HVAC Is Working Properly
Now, you can stop asking, "Does homeowner insurance cover AC units?" and look into your specific policy to determine whether you need more coverage.
No, you can't keep a tree from falling on your AC unit, but you can schedule regular inspections and maintenance to ensure it's working correctly for years to come.
At Kaiser Air Conditioning and Heating, we're here to help you maintain your HVAC system to prevent costly repairs in the future. Contact us for an estimate today!