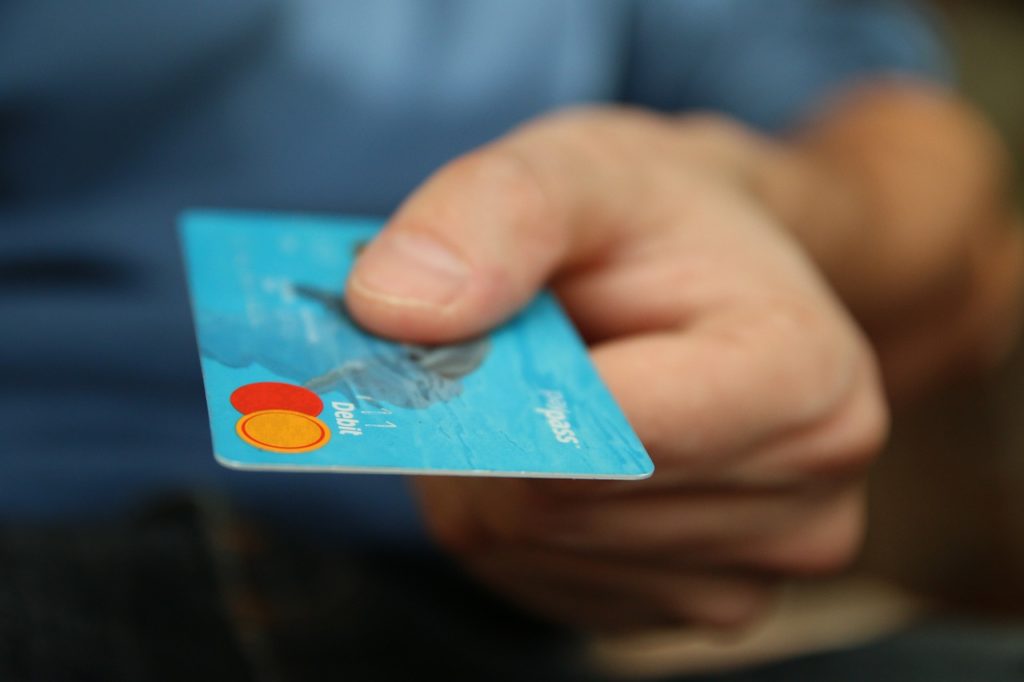 Prepaid Cards for Teens: Are they a good Idea?
Originally posted on https://abcathome.com/finance/prepaid-cards-for-teens-are-they-a-good-idea/
When it comes time for your teen to start paying for things on their own, they may not make money yet or be ready for the financial responsibility of using a credit card. Luckily there are options other than debit and credit cards, you can get your student a prepaid card that will help them learn financial responsibility while providing the freedom to make their own choices. Sometimes kids need to learn by doing and these cards are a great way for them to get started with your guidance.
What are Prepaid Cards?
Prepaid cards work much like debit, you use a card to make transactions and withdrawal money from ATMs. While there aren't many differences from how they are used, they are loaded with money beforehand and cannot access more funds or credit. You won't have any problems with the card being accepted where regular credit and debit cards are but you teen will be able to get a sign of how using them works. Still they aren't as risky as allowing your teen to use debit, and certainly not as risky as letting them use debit. While prepaid cards seem like a great idea, there are some drawbacks.
Negatives of Prepaid Cards
Though there aren't many disadvantages of using prepaid cards, they may discourage you from getting one for your teen. Sometimes there are fees associated with activation, withdrawal of cash, and other services. According to the website MoneyPug, which is commonly used to find the best UK prepaid cards, you can find cheap and even free cards if you know where to look. Doing your research is key to finding the best cards for your particular situation. If you don't look into before you activate a card, fees can add up.
Another thing some parents don't like is that you can't build credit with prepaid cards. If you are looking to teach your already financially savvy teen about the credit world, you won't be able to do so with one of these. But for many this is an advantage, your young person won't be able to negatively affect your credit. When the time comes for student loans or leasing a car, however, they won't have any credit for it.
When teens used prepaid cards, they also can get pretty used it. Switching over to debit and credit can be a rude awakening. Not only do they have to focus on staying within their means, they won't be used to having available credit and the possibility of overdrafts. While the negatives of prepaid cards exist, most people think that the advantages far outweigh the disadvantages.
Positives of Prepaid Cards
Sharing the responsibility with your teen is a huge advantage for many parents, giving young people the ability to spend only what they are allocated and avoid unplanned expenses. But there are even more positives of using them you should know about. For one, it is much safer than giving them cash. You can cancel the card if it is lost or stolen and take out the money if you need to.
You also get to monitor their spending. The most modern prepaid card companies provide SMS updates. You can choose when you want to but updated depending on spending and frequency. Furthermore, you can monitor where they are spending and how much they spent there. This can be very helpful to teach teens responsibility and how to avoid overspending.
Since you only allow your child to spend what they have, it teaches them how to save in addition to how to spend. This can help them budget for buying a car, going to university, or thinking about the future. Needless to say this is a vital skill all kids should learn when they are young. They have to learn by doing, and as far as money goes this is a great way to get started.
Another advantage of using prepaid cards is that many of the most modern companies have apps and state-of-the-art features. Monitoring spending online and taking advantage of helpful tips and services will help you help your teen learn how to navigate finances.
Finally, they will be able to spend money online without bothering you. Inevitably they will be purchasing items online, whether it is to buy school books or the latest video game. This can help young people learn not to spend too much when they don't have the physical cash or item in front of them.
There are many advantages and disadvantages, positives and negatives, but if you know what you are doing and do your research, getting you're a prepaid card for your teen will benefit them and will give you the peace of mind every parent is looking for.