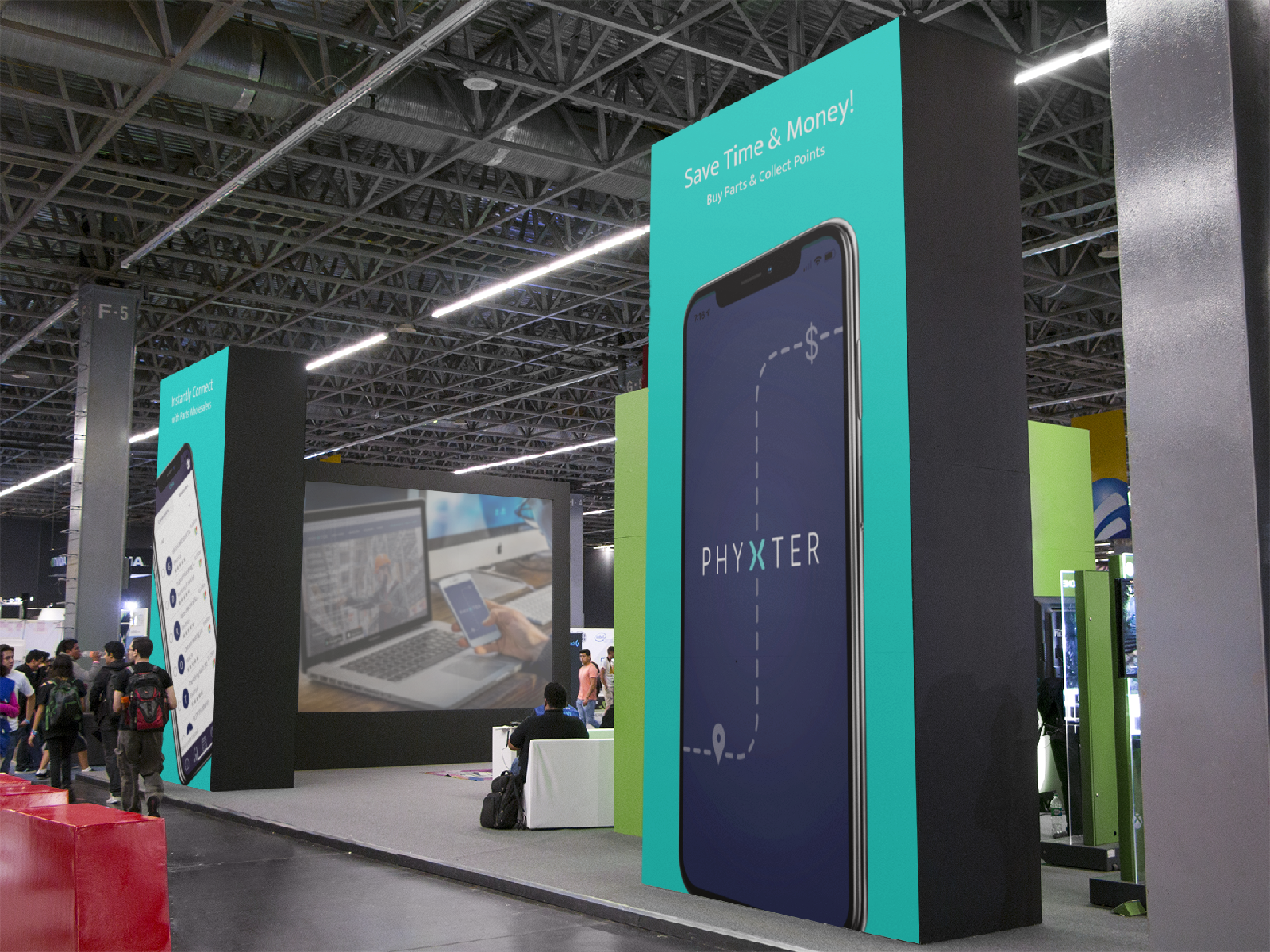 Proven Marketing Ideas for Your HVAC Business That You Can't Live Without
Originally posted on https://phyxter.ai/blog/hvac-marketing
As of January 2019, there were 118,197 HVAC businesses in the United States. For your business to thrive in such a crowded and competitive industry, you need to create and sustain a stable client base.
But how do you keep booking enough jobs in today's economy? If you're reading this article, you've made the first important step.
We've compiled eight top HVAC marketing ideas guaranteed to boost your profits.
1. Focus On Enhancing Trust with Your Clients
Before customers let you into their homes, they need to know that they can trust you completely. So how do you go about building customer trust, especially in the early days of your business? Start by building a top-quality website design.
Use your website to provide essential information regarding your experience. Let your clients know your service area as well, and give them the contact information they need to get in touch with you.
But why is a business website so important when it comes to online reputation? Well, in this digital era, customers first go online to get an idea of a company before taking their business there. The website is your first impression with potential customers – so you need to make sure you make a good one.
2. Don't Forget About Customer Retention
How much do you spend on finding a new customer? According to Harvard Business Review, the cost is anywhere between 5 to 25 times higher than what you'd spend retaining an existing client.
That's why the greater part of your marketing budget should go to keeping your existing clients happy. Use available HVAC marketing strategies to discover why clients you've served before are unhappy and focus on solving any problems.
For instance, if you intend to hold a sale, create a poll to ask your customers whether they prefer a deal on AC repair plans or they'd like lower rates on smart thermostat installations. The data you collect from such polls helps you understand who your customers are. Do what it takes to manage existing, highly beneficial customer relationships.
3. Make Quick Response Times a Priority for Your HVAC Marketing Plan
How easy is it for potential customers to contact you on your company website? Do you have a webchat option on the site where customers can talk to you? If you have a mobile app, is it easy for your clients to download it?
Make sure that your website features contact information in a prominent location. As soon as your website is generating HVAC leads, ensure there's a quick response time. Clients may not always choose with the first company they reach out to, but they'll most often go with the first HVAC company that responds.
4. Focus on Local SEO Marketing
Potential clients almost always turn to a search engine when looking for companies to install, maintain, or repair their HVAC systems. Once they see the search results, they'll most likely opt for the companies they see first.
How good are your rankings in local listings? One way to keep your website ranked highly is by fixing any existing inconsistent and incorrect citations. If you're not familiar with citations, they are basically business listings on search engines or local listings websites. Of course, you can always consider hiring a reputable SEO agency where you're unsure about how to go about creating a strong SEO marketing campaign.
5. Get Online Reviews
Why is getting online reviews one of the smartest HVAC advertising ideas?
Well, about 88% of people make their decisions regarding whether they'll deal with a local company based on online recommendations. Some sites like Google allow you to request customers to review your company, provided that you do so ethically.
Encourage your clients to review your company on various social media platforms too.
You could ask them in person to review your business as soon as you're through providing your services. Another way is to hand them your card with review URLs or follow up through an email. Don't forget to always respond promptly once a customer leaves a review, even if the review is negative.
6. Be Open to Social Media for Professionals
Search engines use social signals as a key ranking factor when determining where to place your business website in keyword search results. Does your company have a professional social media page as part of your HVAC marketing ideas? If not, you're losing a lot in online visibility.
Once you've created a page, share links to your blog content, videos, and photos of projects you've been involved in before. Make use of built-in analytics data to discover how customers are engaging with you on social media and pay particular attention to their feedback.
7. Forge Meaningful Community Partnerships
As a company, what are you doing to forge strategic partnerships with the businesses in your community?
You could try donating your services to non-profit organizations in your area so that you get new business from them. Use such donations as a way to get publicity for your company. Find contractors in other industries who can recommend your services to potential clients.
What professional trade organizations in your industry are you part of? Consider joining the American Society of Heating, Refrigerating, and Air-Conditioning Engineers (ASHRAE), for instance. You could also join the Radiant Professionals Alliance (RPA), or the International Institute of Refrigeration (IIR).
8. Consider Paid Advertising
Using pay-per-click (PPC) advertising can result in higher traffic and leads to your HVAC website. The advertisements show up in relevant search engine searches and in the news feed of social media platforms of the people you choose as your target customers.
When you execute pay-per-click advertising well, you can expect a return on your investment that's multiple times the amount you spent in the beginning.
Consider investing in paid ads on major home improvement websites where you'd like to boost your online reviews.
What's Next?
When it comes to creating a productive HVAC marketing strategy, it's likely that you'll use certain methods that other businesses in your area are using. What matters, however, is how effectively you execute your marketing plan. Once you have a solid online presence and are able to showcase your value to your potential and existing clients, your chances of success are greatly boosted.
Would you like to read other great articles like this one? Visit our page today.