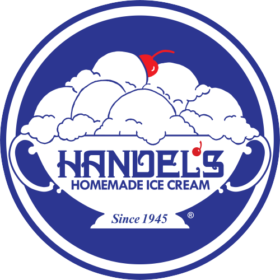 Handel's Homemade Ice Cream and Yogurt Celebrates Anniversary in Rancho Cucamonga and Upland
FOR IMMEDIATE RELEASE
Rancho Cucamonga, CA and Upland, CA, February 8, 2023 – Handel's Homemade Ice Cream and Yogurt is pleased to announce the anniversary of our two locations in Rancho Cucamonga and Upland.
Since opening our doors a few years ago, we have been thrilled to serve our hand-crafted ice cream, sherbets, ices and yogurt to the community. Our commitment to using only the highest quality ingredients and time-honored techniques has made us a beloved destination for sweet treats.
To celebrate this milestone, please tune into our Google, Yelp, and social media pages as we will be offering special promotions at both of our locations throughout the month.
We are grateful for the support of our customers and look forward to many more years of serving delicious frozen treats. Thank you for choosing Handel's!
For more information, visit our websites:
Rancho Cucamonga, CA – https://handelsicecream.com/store/rancho-cucamonga/
Upland, CA – https://handelsicecream.com/store/upland/
Media Contact:
Organization: Handel's Homemade Ice Cream
Address: 6403 Haven Ave Rancho Cucamonga, California 91737
Phone: 909-989-7065
Originally posted On: https://syndication.cloud/handels-homemade-ice-cream-and-yogurt-celebrates-anniversary-in-rancho-cucamonga-and-upland/