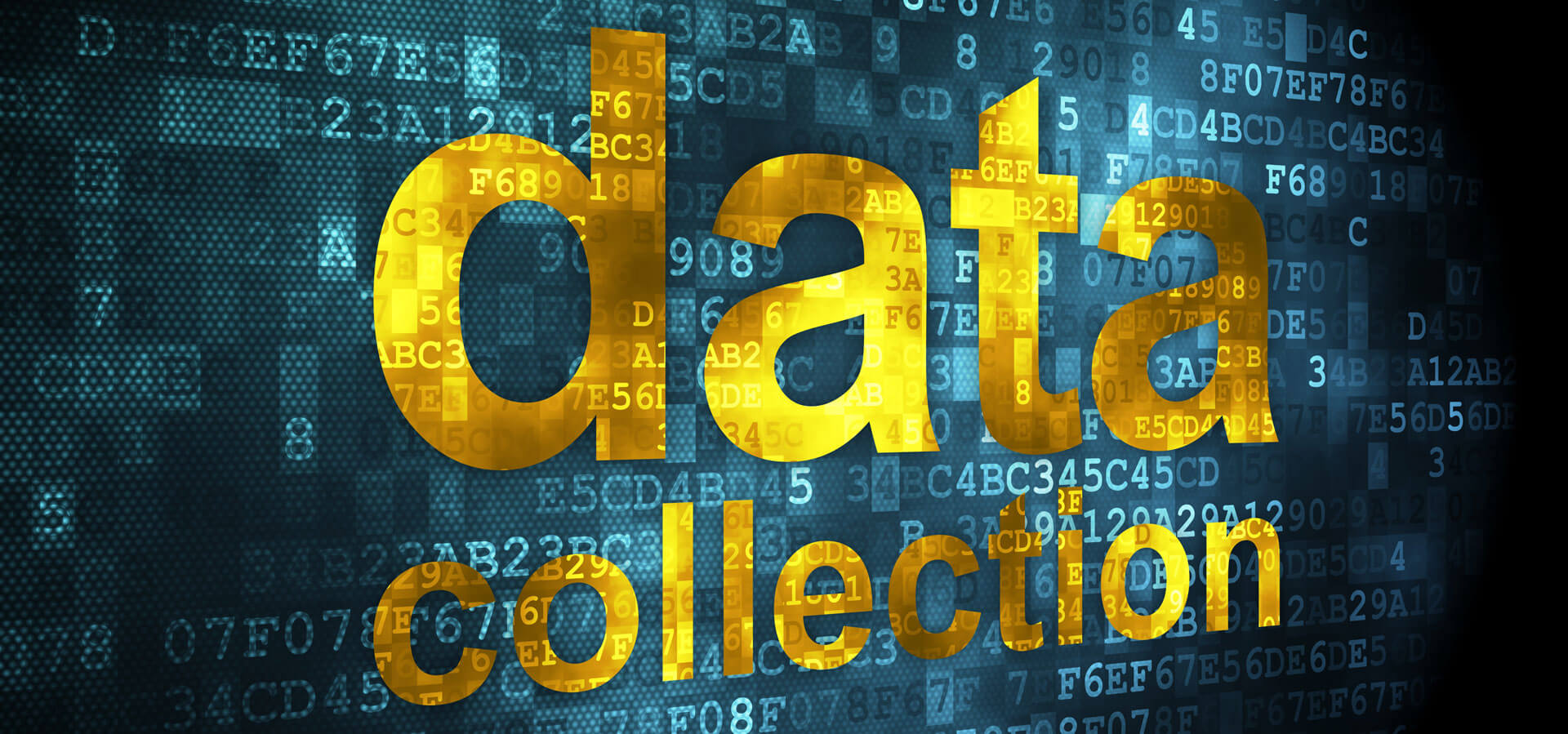 Applied Behavior Analysis (ABA) Electronic Data Collection Platform Roundup
Originally posted on https://www.threadlearning.com/blog/aba-software-company-roundup/
Do you still collect data using pen and paper?
If so, you're in good company. A large but decreasing number of ABA professionals still collect data by hand, only to spend hours compiling scores manually into graphs later.
The difficult, tedious work of converting hand-written scores into usable charts probably isn't your favorite part of the day. These are hours you could be spending with students and planning future lessons. That's why so many ABA professionals have moved to electronic data collection.
It's an undeniable concept – let software take care of the grind so you can focus on your core mission. But the jump isn't always so easy because finding the right solution is a daunting task. You'll have so many questions… how long will it take to launch? Can I use my own curriculum? How long will the training take? Can I work on mobile or even without internet? What other benefits can I get with an electronic solution?
What data collection solutions exist and how will I find the best one for me?
We are Thread Learning, and we believe we're the best solution out there. But one size doesn't fit all, and no one should make claims in a vacuum. So we've compiled a pretty comprehensive list of electronic data collection options to jump-start your search, whether you're still using pen and paper, or you're simply unhappy with your current solution.
We'll dive a little deeper into our own features than the rest – because, well, we've worked hard on these tools. Summaries of the other solutions are based on our reading, so please click off and explore them yourself! We hope you'll come back to us, afterward.
Try Us For Free Intuitive tools for ABA data collection and analysis. Easy to learn with quick, customized setup and live-chat help. Full program creation and editing, curriculum support, on-the-spot access to self-generating graphs, offline data collection capability, mobile support, desktop controls, supervisor action alerts, parent notifications and progress reports, automated session notes, drag and drop workspace, and the ability to run many program types with multiple students simultaneously. Nimble engineering team open to building specialized features. Recipient of Cornell University's 2016 Startup Award. Read more below…
elocinSoft specializes in mini ABA data collection apps for special education teachers, behavioral therapists, and anyone who performs ABA data collection. They have a knowledge base with FAQ's, support ticketing, and three app options ranging from complex to simple. You can also export data into CSV format and to the iCloud Drive.
ABA Teamwork Express is a free web application that allows professionals, educators and parents to use smartphones to collect and share data online. With 2 simple steps, you can set up a data form with targets of your own choice and share them with another person. Then, both of you can input and view data on any device.
ABA Therapy Tracker is an ABA Therapy data tracking solution that helps you manage paperwork clutter. They work with you to build a plan to collect the data, graph it, and report it. Other features include file storage, electronic signature capture, device flexibility, and scalable pricing.
AccuPoint integrates components of data collection into one tool – tracking, scheduling, session notes, data, payroll, and billing. Some unique features include a parent portal, GPS check-in and appointment verification. AccuPoint is also for providers outside of ABA Therapy.
The ACE ABA Software System is an educational software system for learners with autism. They provide BCBAs and special educators in public schools, private schools and consulting groups the tools to assess, teach and evaluate progress. ACE was developed and is used by The New England Center for Children, a non-profit school and research center for autism education.
Autism Tracker is an educational app that helps families navigate autism. Their visual calendar and multi-item graphs are used to view and discuss patterns. You can share individual events or entire screens with your team using Dropbox or email.
BDataPro is a computer program that allows for real-time data collection of multiple frequency and duration-based behaviors, summaries of behavioral data, and calculation of reliability coefficients. This program is used by behavior analysts to obtain behavioral data while automating data analysis.
Behavior Tracker Pro is an iPhone application that allows BCBAs, behavioral therapists, aides, teachers and parents to track and graph behaviors. It's designed to support the behavioral treatment plans for children with autism, but can be used to track behavior in any field.
BehaviorSnap is a behavior observation tool created by school psychologists to track the frequency, duration and function of behaviors of interest on the iPad. It offers several basic and advanced features, along with unique observation tools.
CBTAonline offers multiple online tools and software to assist professionals and students in Applied Behavior Analysis, special education, school psychology, clinical psychology and researchers conducting observational studies. They also have more advanced products that analyze video and are available on the iPad.
Central Reach is a practice management tool and EHR technology. CR helps manage ABA programming while using graphing and communication tools to enhance the quality of care.
ClinicSource is the web-based EMR/practice management software solution used by analysts, many of them credentialed by the Behavior Analyst Certification Board. It's an all-in-one system built around integration of your ABA documentation, scheduling, billing and practice management. Users can access their cloud-based ABA software on the go or in schools, homes, workplaces or hospitals.
Datafinch Catalyst offers flexible data collection and practice management that fits your organization.
Google forms can be used for ABA data collection and graphing.
iAssessNTeach School Series is a mobile app assessment tool for professionals and parents to educate school aged children with Autism Spectrum Disorder. It assesses skill areas in all domains and helps establish individual teaching goals.
Nulite is a mobile app designed for parents, teachers, and behaviorists to measure your student or child's behavioral progress. Practitioners use it at school and at home to track, graph and sync data.
On Task is a behavior data collection and presentation tool available on the App Store. It can be customized to meet individual student goals. New integration offered on the Apple Watch.
The Operant Systems platform records activity in both one-on-one and group settings. It generates student progress reports used by schools, agencies and parents. They have additional ABA products that help streamline and organize data.
A practice solution for ABA providers with features including data collection, progress tracking, reporting, billing, offline synchronization and custom features. Practice owners, educators, billing administrators and therapists can use the tool.
Percentally Pro 2 is a professional data collection app that tracks educational goals through sessions for students with special needs. The scheduling component of Percentally Pro helps special educators such as teachers, SLPs, and OTs to organize and manage student data.
Portia ABA Clinic Software is a data collection, practice management and insurance billing solution. It combines curriculum, electronic medical records and data collection.
This Preference (Reinforcer) Assessment app was designed by a BCBA to make running an assessment easy so that anyone can scientifically determine their child's or client's preferences. This app includes features such as preference assessment descriptions, trial and engagement timers, color coding, and custom visual assessment and instruction options.
Rethink is a platform built for the behavioral health industry, in collaboration with providers. Features include ABA-based clinical tools, RBT training modules and practice management.
A data collection app for iPhone, iPad, iPod Touch used for monitoring, documenting, graphing, and emailing students' data to involved parties. Super Duper Data Tracker Pro lets you create a goal bank, group students and view session results.
Electronic diary and graphing tool for health care and special education. Uses the internet, mobile technology, and statistical methods to form a comprehensive treatment support system. Helpful for children who have challenging behaviors or difficulties with activities of daily living by recording electronic data and offering automated charting.
Practice management software for BCBAs and ABA providers. Includes features such as scheduling, billing, payroll and reporting, along with document management, a mobile app and HIPAA compliance.
wePortal helps behavior analysts, ABA agencies/clinics, schools/universities, and group homes work more efficiently, so they can focus on learning about your clients, making changes, and building a better future. Includes tablet and smartphone compatibility.
UnitusTI by Mundo Patao provides cloud electronic data records for therapy centers, school districts, organizations or private practices. Features include custom data collection, charting & reporting, staff management and scheduling.
About Thread Learning
Interested In A Demo? Schedule Time With Us
Schedule Your Demo Thread Learning is the easiest full-featured ABA platform out there. A growing number of clinical directors, BCBAs, therapists, paras, teachers and parents use Thread today in ABA clinics, in-home ABA therapy settings, and schools across the U.S. and internationally.
We realize that every organization does ABA differently. We want Thread to fit your process, not force you to fit ours. That's why every organization sees a unique implementation of Thread Learning that we make sure works for you. No matter how many or few students you have, we can scale to your needs. And for larger organizations, we're open to building new custom functionality to meet specialized requirements – contact us now to discuss.
Some of our best-loved features include:
Graphs and reports
Thread automatically creates graphs as you work. We include raw data downloads in Excel format and editable, parent-ready progress reports, too.
Easy program editing and creation
Create and edit programs from our iPad app or desktop / laptop. You'll be alerted if progress doesn't hit goals or when students meet criteria, so you'll know when to consider revisions. Changes are instantly synced to all connected devices.
Supervisor notifications
Thread alerts supervisors about which students, staff or goals need their attention, so they can more effectively manage their students or edit programs for better learning outcomes. Alert thresholds are customizable.
Robust program templates and curriculum support
You can start with our default curriculum library or create programs from scratch right inside Thread. As part of our customized on-boarding, we can also load your own curriculum library.
We support program types of discrete trial, task analysis, interval, duration, frequency and ABC data. If you need more, please send us some curriculum examples to consider!
Session notes
We automatically generate session notes based on the data collected during each session, so therapists can get timesheets submitted right away.
Massively flexible active workspace
Collect data for multiple students simultaneously. Run multiple programs and program types at the same time. Drag and drop to organize your day. Easily add or remove active programs for your session. Stop and graph early. Get alerts when interval data is due. Jump out, check the graphs and revise your programs anytime.
Data security
Thread is built on the most advanced and secure cloud technology. With a HIPAA compliant server, multiple backups and recovery options, we have safeguards to ensure your data is protected.
Time for your core mission
We will save you time. Because we automate so many little tasks – all the chores you don't like to do – you'll have more time for your core mission. Spend it with your kiddos. Plan future lessons. Collaborate with other caregivers by sharing all this great new data.
THREAD LEARNING: Recipient of Cornell University's 2016 Startup Award
You can learn more about Thread Learning's origin story, innovations and future plans in the recent story from Cornell University, How Thread Learning is Modernizing the Complex World of Autism.