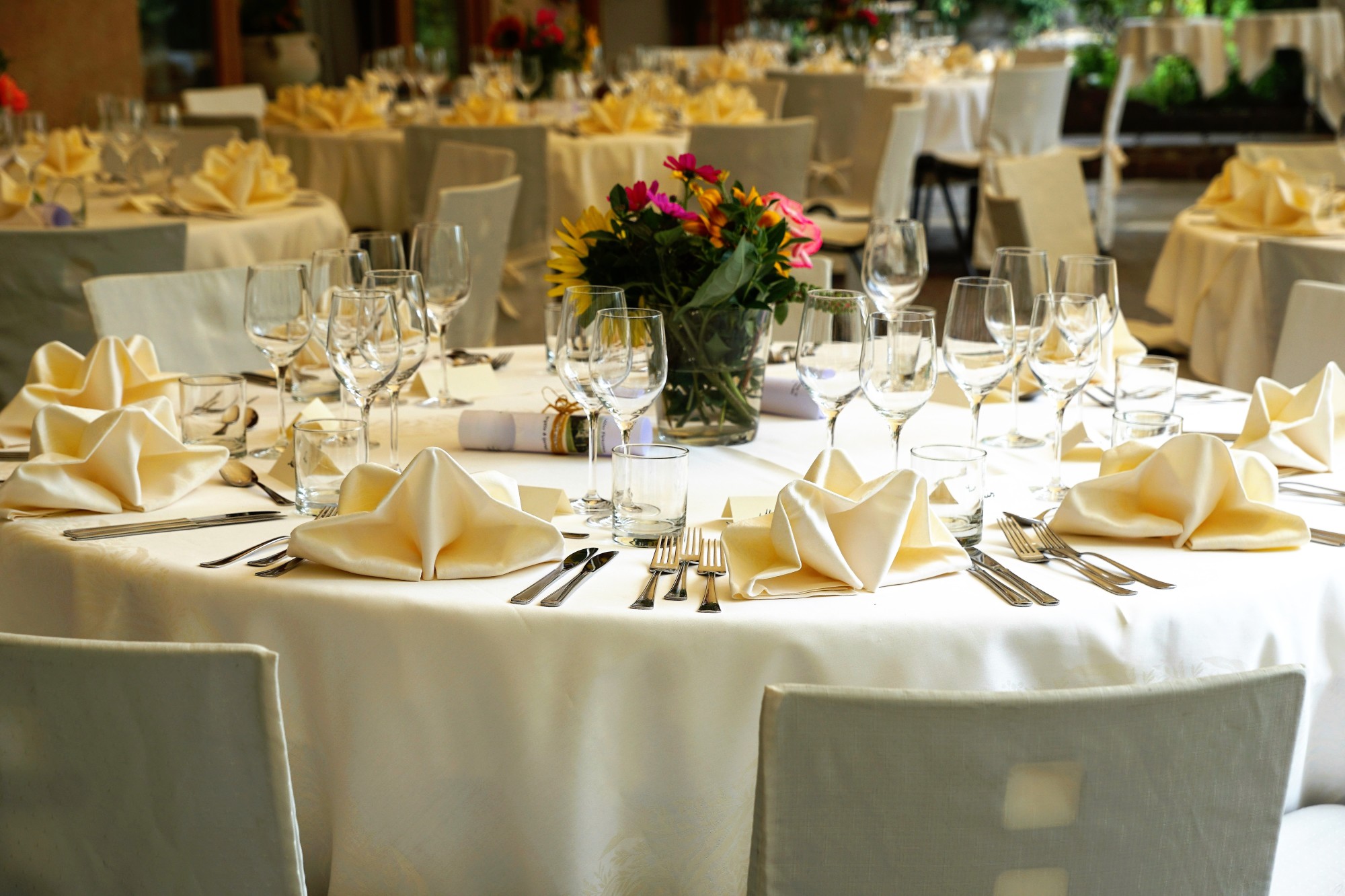 How to Choose a Wedding Dinner Menu: 7 Foods and Styles to Consider
You're finally tying the knot with that special someone and it is time to start the wedding preparations. You need to pick out your wedding party, send invitations, get your dress, and so much more. One thing you shouldn't slack on is the meal at the reception. 
You've both said your "I do's" and now it's time for you and your guests to eat. You want to have a meal that you and your guests will both remember. But how do you decide?
It's very important to have the right food at your wedding as this is considered the best day of your life. You will also want to think of the style and way your guests will be served. 
Keep reading for seven styles to consider when deciding on a wedding dinner menu. 
1. Stick to the Basics
When it comes to your wedding you need to decide how classic you want it to be. If you're just going for the basics, then that should also be shown when it comes to your wedding dinner menu. 
This normally consists of three courses for your guests, which are the appetizer, main course, and dessert. Your guests will get about two or three options to choose from before the wedding for their main course. If you have lots of guests with dietary restrictions, then you may want to cater an option towards them as well. 
If you want a classic wedding and dinner, then hiring a catering company is crucial. Hiring a catering company can make dinner time stress free, along with these benefits, such as saving you time and a delicious menu to choose from. 
2. Buffet Style
If you're still leaning towards a classic wedding, then you can also choose the buffet-style route. This will let your guests pick and choose what they to eat so they always get exactly what they want. A great idea is to have the salad or soup served at the table before so they have something to nibble on while they wait. 
With a buffet at your wedding, you will be saving some money because fewer servers are needed and you also give your guests a variety of food options. Giving your guests options on what they eat will make it easier for people with dietary restrictions. This also helps your guests mingle because they have to get up from their seats to get their food.  
3. Family Style Wedding Dinner
Another great way to let your guests eat exactly what they want is to have a family-style wedding dinner. This means a server will bring out trays of food for each table, then your guests can serve themselves from the trays at their table. This style is just like sitting at home eating dinner with your family, hence the name. 
A family-style wedding dinner is a very efficient way to have dinner at your wedding because guests can start eating rather quickly. The food is brought out to them and they can go from there. They can also help themselves to as much food as they would like without parading it around like at a buffet-style dinner. 
4. Food Truck Wedding Dinner
If your wedding isn't as formal, then you may consider having food trucks pull up to your wedding. Especially if your reception is outside, this is a great way to feed all of your guests and let them choose what kind of meal they want. 
Having food trucks at your wedding is fun, creative, and will be memorable for all of your guests. You can have as many or as little food trucks as you want. Branch out and try to get as many options as possible for your guests. 
But before considering this option you should think about how some guests may feel. Some may be old fashion and not like the idea of a food truck for a wedding dinner. Overall, it is your wedding so you should have exactly what you want. 
5. Cocktail Style Dinner
A cocktail-style dinner reception isn't really dinner at all. For this style, you should provide an open bar for your guests to get whatever drinks they want. You can limit the open bar to a specific time frame as well but make sure to let your guests know. 
For a cocktail style reception, you may also have mini appetizers or hors d'oeuvres that are usually about a bite or two. They can also be hot or cold depending on what you choose. These are usually served all night so your guests have something to munch on. 
This style is good if your reception venue is small because you won't need tables to serve dinner. But if you plan on using this style you should definitely let your guests know to eat a normal meal ahead of time. 
6. French Service Style
The French service style is a great way to treat the guests at your wedding. This is when waiters and waitress will all come out at once and serve everyone individual plates. This style is a quick way to get your guests their food and good service. 
The con is that it may require you to hire lots of extra staff for the meal. Your guests will be astonished by the good service and it will be a memorable meal. You also may be paying a bit more so the staff can prepare enough food. This style is all about serving your guests and running out of food is a big no-no. 
7. Serve Yourself Food Stations
Serve yourself food stations are becoming a huge hit with recent weddings. They are open longer than buffets and instead of having all of the food on one table it is spread out throughout your reception. This helps to not create a long line for food and your guests can come and go as they please. 
This is also a great concept if you want a variety of different foods. You can have each station with a different theme. Your guests will be impressed with this style of wedding dinner. 
Your Wedding Dinner Menu is Important
When it comes to planning your wedding dinner menu is it all up to you and your tastes. If you want your guests to be served, then go for the classic style. But if you want your guests to have lots of food and be full by the end of the night, then the buffet or family-style dinner may be right for you. 
Check out all of our articles if you enjoy lifestyle advice.