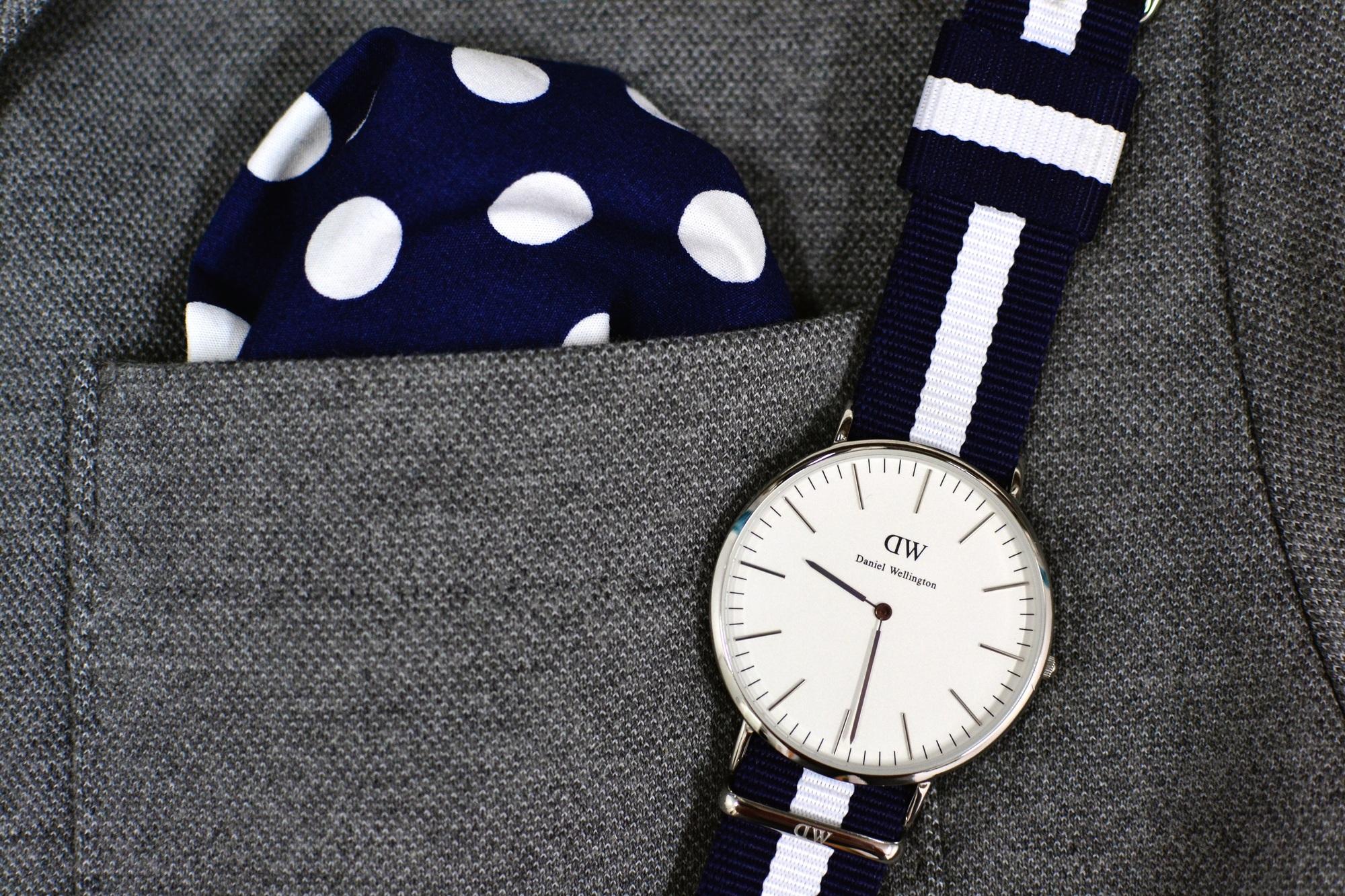 10 of the Best Men's Accessories Every Man Should Have
Do you want to step up your game in fashion?
Everyone has heard of the saying "Don't judge a book by its cover" but let's all be honest, we can't help but do it at times. While it's impossible to figure out how someone is without getting to know them, we still get an opinion based on how they look in our first encounter with them.
So, if you want people to have a better opinion of you, then you need to dress to impress. Sometimes, however, a good suit isn't enough. Here are 10 of the best men's accessories you need to impress everyone who takes a look at you.
1. Tie Bars
It's easy to say that the tie bar is one of the most overlooked and most essential accessories for men with class. Despite its cheap price, owning a tie bar can make you look anything but cheap.
Tie bars are an easy-to-use accessory. All it does is clip your necktie to your shirt. While it performs a simple task, the visual effects go further beyond.
Nothing breaks your facade more than your necktie flying around. It makes you look haggard and disorganized. Springing for a tie bar can help you look and keep looking clean.
2. Small Rucksacks
Rucksacks are a practical choice for any man looking to carry stuff around. People tend to underestimate how fashionable rucksacks can be. This is because when they hear "rucksack," they think of the big, bulky ones for hikers.
There are smaller rucksacks available, too. Opting for one of the smaller alternatives give you a chance of making them stylish, as well. This makes them a great addition for any traveler looking to impress the people who pass by him.
Also, they're stylish regardless of how you choose to carry them. Whether it's on your back like how it's intended, like a small briefcase, or like a duffle bag, rucksacks are still one of the best travel accessories a man can have.
3. Dopp Kits
Have you ever needed to fix yourself on the go? A Dopp kit may be what you need for yourself. Dopp kits are the male version of a woman's purse.
You store your small personal effects like your grooming products inside and you carry it around with you. These leather pouches are small enough to fit in your rucksack, as well. So, you never need to worry about how your hair looks while you're traveling.
You can also consider putting other important things inside, like medication and what not. This makes the Dopp kit a versatile accessory. Everything you may need at a moment's notice at the ready with your own Dopp kit.
4. Leather Gloves
Leather gloves are perfect for every man now that winter is right around the corner. They also give a man a distinguished look. Wearing a pair of quality leather gloves makes people think you have a degree of class, provided you wear the appropriate attire.
While leather gloves come in many different colors, the ones which are easiest to match are brown and black. These colors are the most sophisticated among the bunch as well. These simple accessories give you a touch of class by wearing them.
Make sure you take the necessary steps to maintain them. Leather gloves are easy to maintain, but the wrong procedures can damage them. All you need is some water to wipe them down and store them somewhere where they won't get direct sunlight.
5. Custom Rings
Rings provided by certain groups make people see you as an important individual. This visual trick works with any kind of custom ring, class rings, and rings given by certain groups like masonic rings can give the effect you are looking for. Having their symbols on your ring allows people to know you're a part of a distinguished group.
That said, make sure the group your ring represents is a well-known one in your area. Showing off a ring no one knows about will only make you look foolish.
6. Pocket Squares
When an important event comes up, you'd want to dress with class and style. You may think your coat or blazer may be enough, but consider rounding off the look with a pocket square.
There's no reason for pocket squares to be mandatory for anything. However, they do enhance your look and make your outfit more stylish.
All you need to keep in mind is that your colors should match. Also, make sure you don't stuff it in your pocket. Folding your pocket square is the only way to pull off wearing one.
7. Cufflinks
Only a handful of men utilize cufflinks to their attire. If you happen to spot one of them, you'll see that he has more class than all the rest.
This is because of his cufflinks. They give a man a lot of class despite being a small addition. These ornate accessories bring a lot of depth to your look.
Make them a better part of your image by choosing a design that holds a lot of meaning for you. So, learn more about the different kinds of cufflinks and their prices before you buy one. You can also have one custom made to make it even more personal.
8. Leather Wallets
Imagine a well-dressed, well-groomed man waiting in line ahead of you. Now imagine him taking out a Velcro wallet to pay for the goods he bought. It ruins his whole façade, doesn't it?
Choosing the right wallet to finish up your look is important. Dark colored wallets are perfect for general use and they can go with any attire. Lighter colored ones are also good, but there is a sizeable difference in the impact they give compared to the former.
9. Watches
No reputable man would allow themselves to go out without a watch. There are two kinds of watches that are acceptable — casual and dress watches.
Casual watches tend to be more complicated than dress watches. They have many hands that serve many purposes including keeping time in another time zone.
Dress watches are a more simplistic kind of watch, as they only serve to tell the time. Their simple design makes them a fine addition to any formal wear.
10. Toiletry Bag
Toiletry bags are one of the greatest traveling accessories you can get for yourself. These are useful for storing your necessities every time you visit the toilet.
You can store everything from toilet rolls to perfume in one. It folds out into a longer bag every time you open it. So, packing and selecting what you need is never a problem.
Get Yourself One of the Best Men's Accessories Now
These are the best men's accessories you should have with you every time you go out. Round off your look and impress everyone around you with these top men's accessories now!
Sometimes, you want to be fashionable while wearing a uniform. Check out these tips on how to express your style while wearing your uniform to find out how!