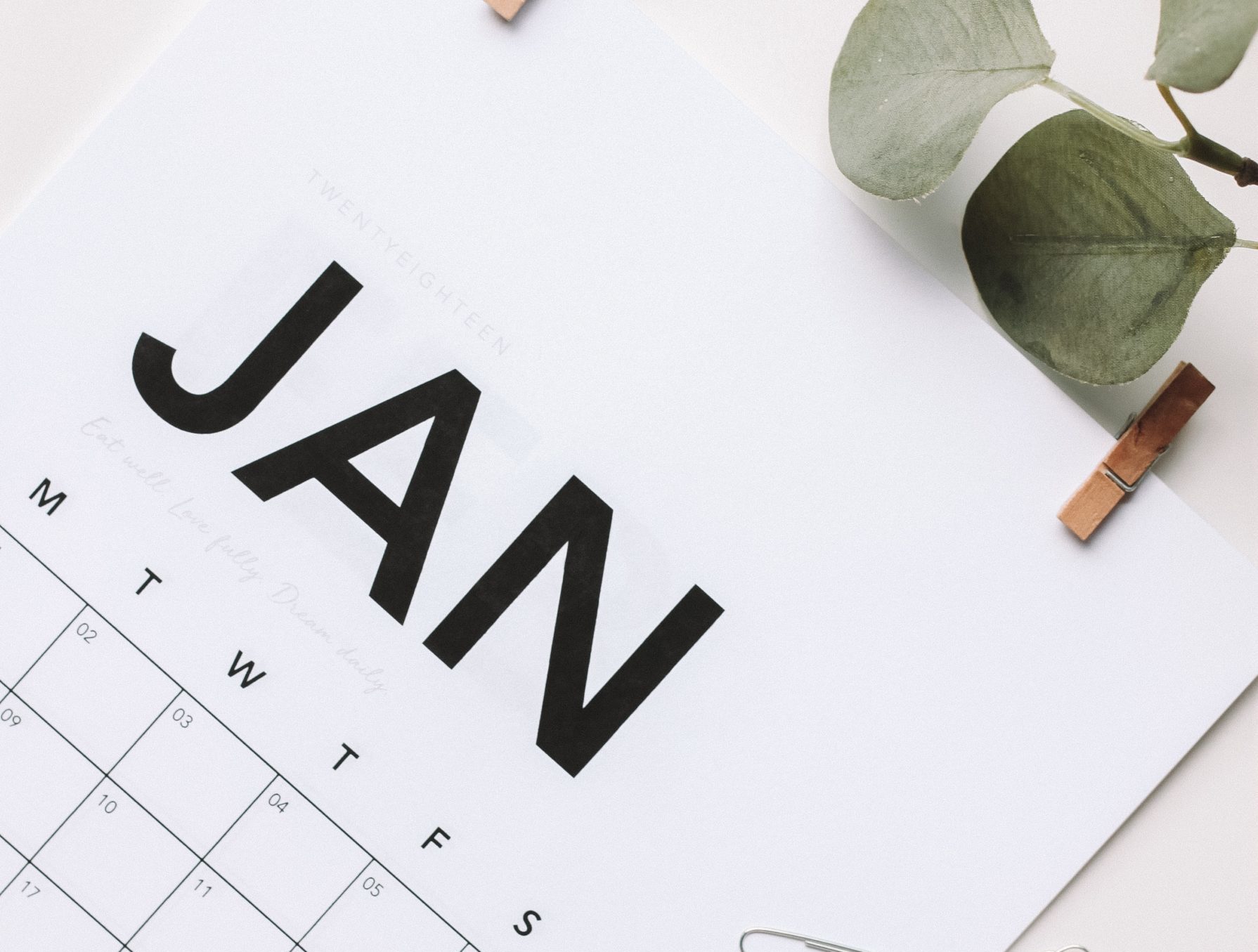 New Year, New Career: 7 Tips to Kick 2020 Off Right
January Optimism
The beginning of a new year typically brings thoughts of fresh starts and new adventures. For many, this means looking for another job or even a completely new career. In fact, according to Indeed, more than 50 percent of Americans think about a new job in January and Indeed's own metrics show a surge in job searches on their site by 43 percent in January.
The uptick in job searches drives employers to post job openings in January as well, making January a good opportunity for both job seekers and employers. While there may be more job seekers you have to compete with, there are usually plenty of jobs out there in January to spread the wealth. Still, there is an art to landing a good job, particularly if you are switching careers. Here are our top 7 tips for finding your next job or career.
Tip #1: Touch base with your network
One of the first places to start with a job or career change is with your own network. If you've been alive for more than a few years, you have access to more people than you may realize. Think of your circle of influence, that is, all of the people you know – friends, co-workers, neighbors, people in groups and organizations you belong to or lead, your connections on LinkedIn and other social media sites, etc. These people all know people, too. If you get the word out that you are looking for a new job or career, even scheduling coffees and lunches to pick people's brains, you'll be surprised at how many people are willing to give you some leads.
There is, of course, a giant caution here. Depending on your current job situation, you may need to be extremely careful of you who tell. For obvious reasons, you may not want your employer, manager, co-workers, or clients knowing you are on the job hunt. In this case, be selective in choosing people you trust who will not spill the beans.
Tip #2: Refresh your resume
Your resume is likely the first thing a potential employer will see about you, so make sure it's a positive, accurate, and current description. If you haven't been on the job search in the last year, you're going to want to take a look at your resume to see if it needs updating. Hopefully, you've accomplished a few more things since the last go-round, like completing additional career/skill training, taking on new job responsibilities, receiving awards and recognitions, joining more professional organizations, or having a change in title. You don't have to go back twenty years, mind you. Employers want to see what you've done lately, particularly if it relates in any way to the job at hand.
If you are looking for a new career, you may wonder if anything you are doing now relates to what you may want to do next. In this situation, think outside of the box. You may not have the job experience with a certain technology or project, but if you can illustrate how you took the initiative to take a class to learn a technology or how you led a team of people in any capacity, the employer will see you have potential, a drive, and are trainable.
Resumes have also changed over the past five to ten years. According to TopResume, including a resume objective statement for your job application, commonplace a decade ago, is now frowned upon. Instead of telling them what you want them to do for you in a resume objective, employers prefer to see a "career statement or professional summary" that highlights the professional contributions you have brought your employer and will continue to bring to them if you are hired. Make sure your resume is modern, following the current trends.
Tip #3: Attend a new networking event
Your circle of influence may only get you so far, so consider attending networking events where you can meet more people. If you know which career or type of job you want, search for events that cater to those types of people. You can do a quick internet search for specific networking events in your area or the city you want to work. You can be as specific as "software engineering networking event in Austin" or as general as "IT networking event in Austin".
Your search may result in business networking events, trade shows, association meetings, social events, workshops and seminars, professional clubs, etc. You can also search on social media sites and networking sites that list all kinds of websites you may want to try.
Dress for the job you want, bring business cards, and be prepared to ask as many questions as you talk about yourself. You're not there to land a job. Your primary goal is to learn and connect. Get business cards, show real interest in what the person is saying, ask good questions, and say your name multiple times. If you make a good connection, follow it up the next day with a "great to meet you" email or a message on LinkedIn or other social sites where you ask for another conversation over the phone, coffee, or lunch (on you).
Tip #4: Set short, medium and long term goals
It's easy to get overwhelmed during a job or career search. Instead of looking at it as finding a new job/career, think of that as the ultimate goal with several steps to reach that goal being more immediate. Break it up into short, medium and long term goals. For instance, a short-term goal may be to attend two networking events in January. A medium-term goal may be to submit your resume to three companies by the end of February. A long-term goal may be to be working as a software engineer in Denver by June.
By making the search more easy to digest, you give yourself time to be proactive, thoughtful, and smart about the job search. You aren't rushing into anything because you want a job; you are doing your homework to make sure you are on the right track to finding your next great career opportunity.
Tip #5: Determine what aspects of your job you really enjoy
Before you jump ship on your current job, assess what you actually like about it. Even if you hate your job (85 percent of people say they do), there may be aspects that you enjoy, such as working on a team, flexible work hours, full benefits, the city in which you work, or the actual job function. These "likes" will be what you want to look for in the next job or career.
If you get an offer from a company that can't provide all of your "likes," don't despair. You may need to let go of certain things to gain others. For instance, you may have your heart set on working in Austin, but if you get a dream job offer in Denver, it's not a bad place to relocate.
Tip #6: Get a mentor if you don't already have one
A mentor can be a great resource for advice and guidance when you're ready for a new career. Not only can they be a sounding board, but they can also share their experience to help you avoid making similar mistakes. Mentors can be a trusted coworker, an industry professional, a senior family member, or anyone who has experience and wisdom you trust.
Your mentor needs to have more experience than you, preferably as a leader in the field you are looking to work. They may be able to introduce you to key people, help you evaluate a job offer, or map out a career path.
Tip #7: Work with a staffing agency
A staffing agency can be a vital partner in finding a new job or career. When you build a relationship with an agency that goes beyond just sending them your resume and crossing your fingers, you allow them to get to know you on a personal and professional level so they can better match your wants, needs, and talents to their client companies. They aren't sending you on a wild goose chase but cherry-picking just the right positions for you to explore, saving you time and frustration. They keep constant tabs on the market and can keep you updated on upcoming job opportunities that may not even be posted.
Searching for a new job or career can be daunting but also exciting. It's a chance for new beginnings and opportunities that help you grow as a professional and a person. So, here's to a new year and a new you. Enjoy the ride!