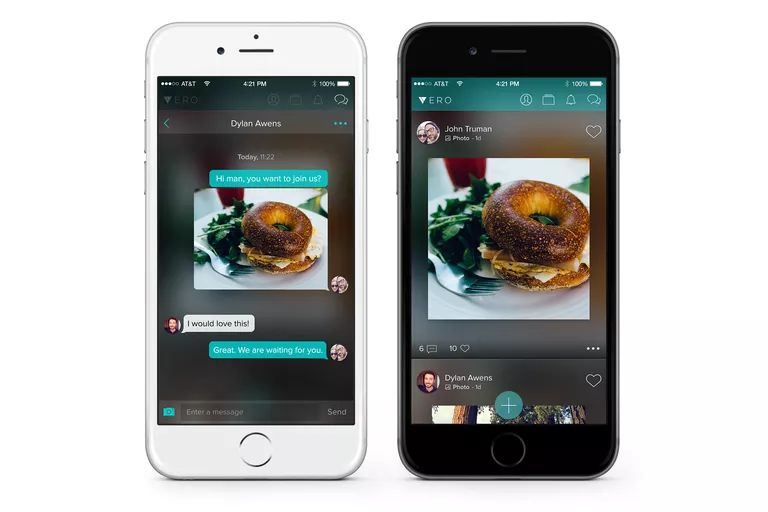 What is Vero?
Originally posted on https://www.lifewire.com/vero-4160181
Vero is a social network that launched in July, 2015 yet didn't truly take off until late-February, 2018 when it achieved almost 3 million signups in a one week period. This sudden surge in popularity was due in part to an increase in major brands and social media influencers creating accounts on the platform and the promise of a free lifetime membership for anyone who signed up early.
The main appeal of Vero, also referred to as Vero–True Social, is its complete lack of advertising and its main feed which displays posts in the order in which they were published. Vero will eventually require new users to pay a monthly membership fee.
Where Can I Download the Vero App?
The Vero app is available to download for free from Apple's iTunes Store and Google Play. The app's full name is Vero–True Social and it's created by Vero Labs Inc.
The iOS Vero app will only work on an iPhone or iPod Touch running iOS 8.0 or later. It does not work on iPads.
The Android version of Vero requires a smartphone or tablet running Android 5.0 or higher.
There is no official Vero app for Blackberry or Windows Phone smartphones nor is there one for Mac or Windows computers.
Is There a Vero Website?
Vero is a purely mobile social network and is only accessible via the official iOS and Android smartphone apps. There is an official Vero website but it is purely a business page for the Vero brand and has no social network functionality.
How to Sign-up for Vero
As the Vero social network is not available via a web browser, you will need to create an account via one of the official Vero smartphone apps. Here's how to get started.
Download the official Vero–True Social app from the iTunes Store or Google Play.
Open the Vero app on your smartphone and press the green Sign Up button.
Enter your full, real name, and email address. You only get to enter your email address once so make sure that you type it in correctly.
Enter your phone number. Vero needs a mobile telephone number to send a confirmation code to which will be used to activate your account. This is done to prevent users from creating multiple accounts. You can use a mobile number associated with a different device or individual to get your code however a number can only be associated with one Vero account.
Vero will now send a four-digit code to the phone number you entered. Once you receive this code, enter it into the Vero app. The app should prompt you to enter this code almost immediately after submitting your phone number.
Your Vero account will now be created and you will be presented with options to add a profile image and description. Both of these can be changed at any time in the future.
How to Delete Your Vero Account
There is no native method within the official Vero apps that allow you to delete their account however it can be done by sending in a support request and explaining in the message that you want all of your data deleted. Here's how to do it.
Press the profile/face icon from the top menu.
Press the ? symbol in the top-left corner of your profile after it loads.
You will now be shown the Vero Support page with a dropdown menu for different departments. Click on it and select Other.
A text field will appear. Type in this field that you wish to close your Vero account and have all data relating to it deleted from the Vero servers.
When you're ready, press the green Submit link in the top-right corner to send your request.
Your Vero account will remain active until Vero Support reads your request and processes it. It can take more than a week for your account to be closed and your data deleted. Account deletion cannot be reversed and deleted accounts cannot be recovered so make sure that you're completely certain before sending your request.
How to Follow People on Vero
Following people on Vero works in much the same way that following someone on Instagram, Twitter, or Facebook does. When you follow a Vero account you will receive all of the public posts that an account has selected to share with their followers in your Vero feed. Here's how to follow an account.
Open a user's Vero profile by clicking on their avatar or profile picture anywhere from within the app.
Click on the Follow button on their profile. It will look like a pair of binoculars and a plus symbol.
Followers cannot send a direct message (DM) to an account they follow. Only Connections can send DMs to each other on Vero.
Understanding Vero Connections
Friends on Vero are referred to as Connections. Connections can send DMs to each other via the Vero app's chat feature and they also receive each other's posts in their main Vero feed.
There are three different types of Connections. Close Friends (represented by a diamond), Friends (3 people), and Acquaintances (an image of a handshake). All three types of Connections function the same way as the other. Their only real purpose is to help categorize Connections for specific posts. They kind of act as different levels of security for what you publish.
For example, when posting an image on Vero, you can choose to have it made visible only to Connections you have labelled as Close Friends, to Close Friends and Friends, to Close Friends, Friends, and Acquaintances or to all of your Connections and Followers.
When you add someone as a Connection, they can't see how you have labelled them within your account. Likewise, you are unable to see if one of your Connections thinks of you as a Close Friend, a Friend, or just an Acquaintance either.
The main motivator to becoming someone's Connection on Vero is to gain the ability to communicate with them directly via chat. Without becoming a Connection, the only way to communicate with other users on Vero is by commenting on their posts.
How to Send a Vero Connection Request
On a Vero user's profile, click on the Connect button.
Pressing the Connect button will send a request to that user. They will need to agree to your request before you can become each other's Connection.
After pressing the button, it will change to the Acquaintance handshake icon. Press it to choose what level of Connection you want them to be. They won't be able to see how you have labelled them. This is purely for your own reference.
Wait. If the recipient of your request agrees to be your Connection, you will be notified within the Vero app. If your request is rejected, it will simply be cancelled. You will receive no notification for a rejected Connection request.
The Connection option may not appear on a user's profile if they have disabled Connection requests from strangers in their settings. If this is the case, you will only be able to follow them.
What Are Vero Collections?
Collections on Vero are essentially a way to organize posts made on the social network. No one can create their own custom Collections. Instead, posts are automatically assigned a Collection based upon their post type.
Posts containing a link to a website are sorted into the Links Collection, posts about songs are sorted into Music and so forth. The six different Collection types on Vero are Photos/Videos, Links, Music, Movies/TV, Books, and Places.
To sort posts from everyone you follow on Vero into Collections, simply press the rectangle icon from the Vero app's top menu. To view your own posts within the different Collections, open your profile by clicking on the face icon in the top menu and press the My Posts link at the bottom of the screen.
Vero profiles also contain a seventh Collection called, Featured. Users can use this Collection to showcase their favorite posts. To add a post to your Featured Collection do the following.
Open a post you've already published and press the ellipsis (three dots).
A menu will pop up with the option, Feature on my Profile. Click on it. The post will now be discoverable in your Featured Collection on your profile.
How to Introduce a Vero User
A feature that's unique to Vero is the ability to promote other users on your account. This is referred to as introducing someone and it basically creates a special post on your profile that shows the target user's avatar, name, and a link for your followers to follow him or her. Here's how to promote another user on Vero.
Open your chosen user's profile on the Vero app.
Press the ellipsis in the bottom-right corner of the screen.
Click on Introduce user.
A draft of your introduction post will appear. Press on the area that says Say something… to write a short message about the person you're recommending and why you think others should follow them. You can also include some hashtags if you like. No more than 30 hashtags are allowed per post on Vero.
Press the green Next link in the top-right corner. Your introduction will now be live on Vero and can be seen in the app's main feed and on your profile.
How Does Vero Make Money?
Vero does not utilize advertising or sponsored posts like Facebook and Twitter and instead generates revenue by collecting a percentage of sales made by users on the platform and affiliate earnings made by in-app links to movies, TV shows, and songs in the iTunes Store and Google Play digital storefronts.
Vero will eventually transition into a paid service that will require new users to pay a monthly subscription fee. Those who create their account before this transition occurs will be able to continue using Vero for free for life.
How Much is a Vero Membership?
The pricing model for Vero's future paid subscription service has not yet been announced.
Why Do People Use Vero?
The main reason people use Vero is because of its timeline (or feed) that displays posts chronologically. This is different from Facebook, Twitter, and Instagram which implement an algorithm that sorts posts by their determined importance.
While such algorithms may increase overall network engagement, they can frustrate users who don't see all the posts made by friends and companies that they follow. Because Vero shows posts in order, users can scroll through their timeline and read everything that has been posted since they last logged in.