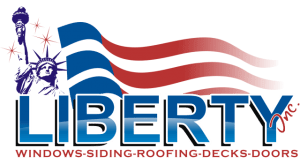 Liberty Windows and Siding Announces Window, Roofing, and Financing Specials for The Spring Season
Liberty Windows and Siding has announced unbeatable spring specials for their customers to appreciate their continued support. The Columbia, Maryland-based contractor is offering discounts on new windows, siding, roofing, and gutters. For more information, click here.
FOR IMMEDIATE RELEASE
Columbia, MD, April 19th, 2022— Liberty Windows and Siding has announced an unbeatable offer to their esteemed customers as the spring season kicks in. The high-quality roofing contractor has rolled out the " unbeatable spring specials" directed at any Maryland homeowner whose spring project includes new windows, sidings, roofing, or gutters. Project owners will enjoy discounts of up to 20% off new windows. The offer also includes a roofing special where those who purchase an entire roofing project get free gutters and downspouts.
"Whether you need new windows, siding, roofing, or gutters, Liberty has got you covered. The offer includes no payments and interest until April 2024. If you want to show your home some love, this is the best time to do it," said Fred Muela, of Liberty Windows and Siding.
This offer comes as the contractor commemorates fifty years of excellent window, door, roofing, and siding replacement in Columbia, MD. A property's siding determines its value and how appealing it is to visitors and prospective buyers. Liberty understands the significance of investing in a home and is on a mission to help property owners create homes that are a reflection of their personalities.
"With so many available styles, textures, and colors, Liberty Windows and Siding can bring you home a look that is uniquely you, helping to reflect your tastes, personality, and take on living well. We will assist you in the decision-making process, ensuring you are informed and educated on the choices that fit your needs and wants," added Muela.
Liberty has worked hard to maintain its positive image among customers through high-quality materials for their projects and by creating stable relationships with manufacturers. This friendship allows them to offer excellent services at unbeatable prices. Their vast products include thermal windows, doors, roofing, gutters, and sidings.
Windows are the center of attraction of any home, and the first thing visitors notice from outside. Remodeling a house by installing new windows renews a home and brings a new radiant feeling. Perfectly-installed windows also reduce heat loss and cut down energy costs. However, investing in high-quality windows is not enough if the installer is inexperienced. Liberty contractors are well-trained, licensed, and insured. A property owner looking to get new windows for their home will appreciate this unmatched spring offer.
"We have been providing quality window installations on all large and small window projects in Maryland, Virginia, and DC. Our licensed and insured contractors are available for free estimates and design consultation," added Muela.
About Liberty Windows and Sidings: Liberty Windows and Sidings Inc is a Maryland-based contractor specializing in complete exterior home remodeling, including roofing, windows, siding, decks, and custom doors. Its mission is to set the industry standard for quality craftsmanship and service while keeping the rates affordable. The firm serves big, small, residential, and commercial projects to the satisfaction of its customers.
Contact Information:
Organization: Liberty Windows and Siding
Address:9520 Berger Rd Suite 102, Columbia, MD 21046
Phone Number:410-715-1232
Website: https://libertywindowsandsiding.com/
Originally posted On: https://syndication.cloud/liberty-windows-and-siding-announces-window-roofing-and-financing-specials-for-the-spring-season/