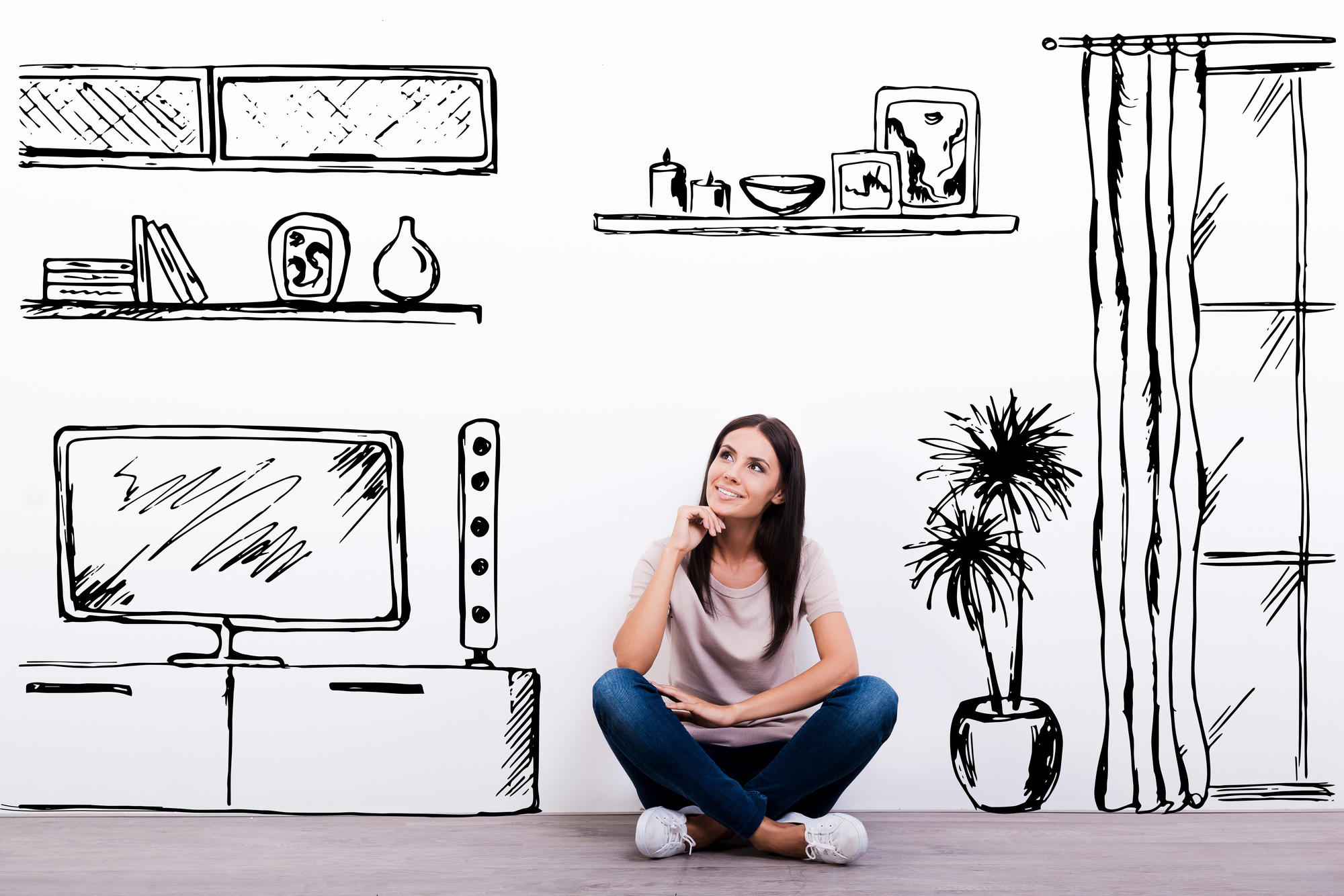 Tips for First Time Renters: 7 Things to Consider to Get the Dream Apartment
Thinking of renting an apartment? You're not the only one. 
According to this research, more U.S. households are renting than at any other point in the past 50 years. In fact, the number of renters grew by nearly 10% in the past decade.
Whether you're moving out of your college dorm or your parents' home, finding your first apartment is an exciting experience! You get to decorate, set your own rules, and make your home your own. However, the experience as a first-time renter is a little nerve-racking to some.
To simplify the process, here are seven tips for first-time renters.
With these tips, you can find the apartment of your dreams without stressing out. Discover the apartment you've always wanted with our helpful guide! 
1. Know What You Can Afford
The first step when searching for an apartment is to know what you can afford. You don't want to check the sofa cushions for pennies every time your rent is due. According to the experts, you shouldn't spend more than 30% of your household income on rent. 
Before you start your search, determine how much you can afford. 
Don't forget to calculate all the costs into your final budget.
Upfront Costs
Rent isn't the only cost you'll have to consider as a first-time renter. Before you move in, you'll need to consider the upfront costs. These include:
First and last month's rent
Application fees
Security deposit
Pet deposit (if you have pets)
These expenses can add up before you've even packed your bags.
In order to prepare yourself, read over these tips for first-time renters before choosing an apartment. Try to save up a few months of rent beforehand as well. That way, you have savings you can lean on if needed.
Long-Term Expenses
Even after you move in, you'll still need to consider additional, long-term costs. These can include monthly utilities as well as the items you purchase on a regular basis. Here's a shortlist to get you started:
Electricity
Gas
Internet and cable
Cell phone service
Water, sewer, trash
Groceries
Gas for your car
Clothes
This can add up to a few hundred dollars a month in addition to your rent.
2. Consider a Roommate
Take a look at the budget you created above. If you can't afford an apartment on your own, you might want to consider a roommate. 
First, make sure the two of you are compatible as roommates. Even the closest friends don't make for ideal roommates. Try to look past your relationship with them now and consider what it would feel like to live together for a year.
Next, make sure everyone signs the lease. You can work together to draw up a roommate agreement as well. That way, everyone is on the same page.
Share this list of tips for first-time renters with your potential roommate before you move in together as well.
Communicate with Significant Others
If you're moving in with a significant other, make sure to create a list of items you both require and want in an apartment. Determine which items are must-haves and which are simply nice-to-have. That way, you're communicating and considering all priorities. 
Co-Signers
If you're renting an apartment for the first time, your search might feel easier if you have a co-signer.
Co-signers apply for a loan with you. They agree to pay off your debt if you fail to pay your rent. They also sign your loan application with you. 
As a first-time renter, you won't have a rental history. Having a co-signer can convince a property owner that you'll become a reliable tenant and pay on time.
3. Time It Right
Timing can make a big difference.
For example, winter is often the best time to look for an apartment. The demand is lower, so landlords are searching to fill vacancies. Timing your search can help you find a great deal.
4. Search Ahead of Time
It can take months for you to find the perfect apartment. Instead of rushing the process, give yourself plenty of time. 
Location
Consider where you want to live. For example, you might want to check which shops, stores, and services are in the area. You might want to choose an apartment that's close to public transportation or where you work. 
Take a look at a map before you choose an apartment. 
Spot Rental Scams
Giving yourself plenty of time to find an apartment can help you avoid potential rental scams. 
If a listing seems too good to be true, chances are it is.
In fact, 5.2 million U.S. renters have lost money as a result of rental fraud. During their search, 43.1% of renters have encountered fraudulent listings.
5. Ask the Right Questions
As you start touring, make sure to ask the right questions:
How do I pay rent?
Will my rent go up?
Is renters insurance required?
What are the move-in costs?
What are the lease terms?
Which utilities are included?
What changes can I make?
Are there plans to update the building?
Make sure to remain specific so you have a full understanding before moving in.
6. Amenities
What's on your list of must-have items? For example, you might want an in-unit laundry or an on-site gym.
Consider these items as you research different apartment communities. Different locations offer different utilities.
7. Get Your Paperwork Together
Property management companies require certain information when you submit an application. For example:
Credit score
Rental history
Proof of income
Past landlords and personal references
Social security number
As part of our tips for first-time renters, we suggest having these items ready before submitting your application.
Lease Terms
Make sure you read the lease terms before you sign anything. These can include regulations and restrictions, policies for late rent, and actions that lead to eviction.
Insurance
Renters insurance can get you back on your feet in case of an accident. Some landlords require proof of renters insurance before you move in.
You can learn more about renters insurance policies here.
Getting Your Dream Apartment: 7 Tips for First-Time Renters
Ready to make a move? With these tips for first-time renters, you're almost there. Find your dream apartment today!
Explore our latest Real Estate articles for more tips!