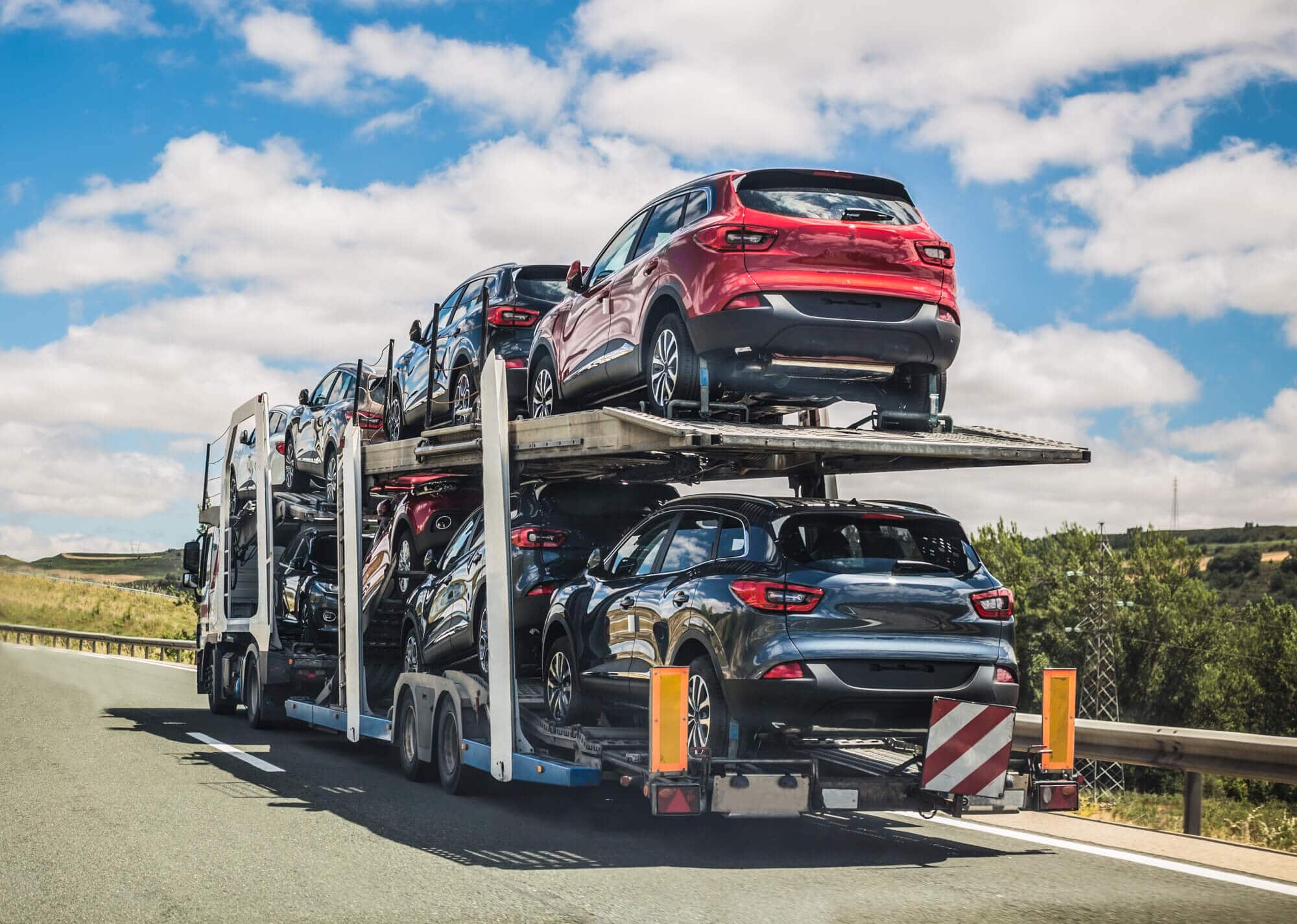 What Is the Cheapest Way to Ship a Car?
Photo from AmeriFreight
Originally Posted On: https://www.amerifreight.net/auto-shipping/what-is-the-cheapest-way-to-ship-a-car/
Every year, over 40 million Americans relocate for various reasons. And when we move, we tend to bring our vehicles with us. Not only are they a huge investment, but they're also our lifeline in a heavily car-dependent society.
While you can drive your own car during a move, this can put unnecessary wear and tear on it. Not to mention, there's more stress and added costs associated with doing so.
A better alternative is to ship your car across the country! But how much will this cost you?
If you're wondering about the cheapest way to ship a car, then read on. In this article, we'll discuss the options available and what you should do to get the best prices!
Methods of Car Shipping
Let's first start with the various methods of auto shipping you can use. In addition to the cost, we'll explore some pros and cons.
DIY
DIYing car shipping seems like the most cost-effective idea, but it's actually one of the worst. You'll have to take time off of work, arrange for childcare/family care, dining out, and stay in hotels, which can all add up.
Not only that, but driving across the country can put a lot of unnecessary wear and tear on your vehicle. You might even need some repairs on the way, so that'll add to the above costs as well.
And if you're not used to long drives, this can take a toll on you. It might even put you in some dangerous situations and result in a crash and/or injuries.
Tow Truck
Hiring a tow truck can work as an alternative to DIYing the drive. You won't rack up miles on the odometer or cause wear and tear to your car.
Prices can vary, depending on how many tow truck operators are in your area. The more there are, the more competitive the prices will be.
However, if you're moving over 500 miles, you're most likely out of luck for hiring tow trucks, as they only do short-distance drives.
Train
This isn't commonly done, so it might be difficult finding an open slot for your car. This might mean higher prices as well.
Plus, there's a higher chance your car will be subject to vandalism while being transported on a train. So we wouldn't consider this method of car shipping at all.
Carrier
Hiring a carrier is probably the best choice available. There are plenty of truckers around and lots of options for shipping.
These professionals are trained and experienced in long-distance drives, so you can trust they'll transport your car safely. They're also required by law to carry cargo insurance, so if anything goes wrong during the trip, you'll get fair compensation without having to use your own insurance policy.
How to Get Lower Prices When Shipping With a Carrier
For the purposes of this article, we'll focus on shipping with a carrier. This is because it's one of the most affordable and reliable ways to transport your vehicle!
But even though this is the case, there are some other ways you can save even more with car transport. Here's what to consider.
Book Early
This is a rule of thumb you should use for all things in life! The earlier you book, the better.
For one, it can ease some anxiety ASAP so you're not as stressed out for the rest of your move. Also, you'll be able to get better pricing since the dates/times you want aren't filled yet. As a result, there will be more truckers bidding on your contract, which can lower costs.
Ship During Off-Seasons
Prices will rise and drop as demand does. This means that while you might get a reasonable quote during one season, it might double or triple in price in another!
So if you're flexible with shipping dates, consider shipping during off-seasons. In general, these will be springtime and fall. Do avoid September since this is when students move to college. This can drive up the need (and prices) for auto transport.
What about winter? While demand isn't as high as in summer, it's still not a great time for auto shipping.
Daylight hours are shorter, the weather is worse, and many truckers will take most of December off to spend with their families. Also, snowbirds will "migrate" in the winter, so there will be a temporary spike in demand during those times.
As for summer, it's the worst time to pick. Kids are out of school, which means more families are likely to relocate during this time. Prices will be the most expensive and it'll be challenging to find a driver for your desired dates and times.
Use an Open Hauler
When shipping your car, you'll have the choice of open and enclosed carriers. Generally, open haulers are cheaper; there are several reasons for this.
Firstly, the open-to-closed carrier drivers ratio is very high, which means they have to keep their prices competitive to get keep business going. Also, open haulers can carry more vehicles than enclosed ones can, so truckers can take on more jobs at once.
There are some downsides to using this cheaper option though. Because the hauler is wide open, your car can be subject to the outside environment, such as dust, debris, hail/snow, and sun damage. There's also an increased risk of theft.
So if you have a luxury or classic car, you'll have to weigh the risks carefully to determine whether it's worth it for you to save a little on auto shipping. We'd recommend you choose an enclosed carrier, as the peace of mind is worth paying a little extra!
Avoid Using Expedited Shipping
Most auto transport companies will have economy, standard, and expedited shipping, or at least the choice between standard or expedited.
Obviously, expedited shipping will come at a much higher price, which is why our first tip was to book early. If you need your car in a rush at your destination, booking early on will negate the need for expedited shipping. You can pay for economy or standard shipping and still receive your vehicle in time.
Pick Major Metropolitan Areas for Start and End Locations
You might think that a journey that spans 500 miles will cost the same, regardless of where you have your car picked up and dropped off. But that's not true!
The reality is, if you're choosing rural areas for the start and end locations, you'll pay a lot more. This is because the driver has to go out of their way, which can take extra time and effort.
When you're using a cost calculator, experiment with the pickup and dropoff points. Most likely, you'll find that picking major cities will save you some serious cash!
Make Sure You Request Car Shipping Quotes
No matter what you do, the one thing you should do is request quotes. Not only that, but you should seek out multiple car shipping companies as well.
You'll be able to get a better picture of what companies are charging for your needs. The more quotes, the better, since you'll clearly see who the outliers are. You should avoid the cheapest companies (they might add extra hidden fees at the end) and the most expensive ones as well (they're just overcharging).
By picking one of the middle car shipping companies, you'll stand a better chance of getting not just affordable services, but reliable ones as well!
So What's The Cheapest Way to Ship a Car?
In the end, the cheapest way to ship a car is to go with these parameters:
Early booking
Off-season (such as spring and fall)
Open hauler
Economy or standard shipping
Major metropolitan areas for pickup/dropoff
And most importantly, you must request multiple car shipping quotes. Not only does this let you find the best prices around, but it also allows you to see if any companies aren't trustworthy.
Get Affordable Car Shipping
Now that you've learned the cheapest way to ship a car, we hope this has put you more at ease. Relocating can be a stressful and expensive time, so we're glad to help in any way we can.
Here at AmeriFreight, we offer plenty of car shipping options and affordable prices. So if you're moving soon, why not speak to one of our agents? They'll be happy to help you out and answer any questions or concerns you might have.