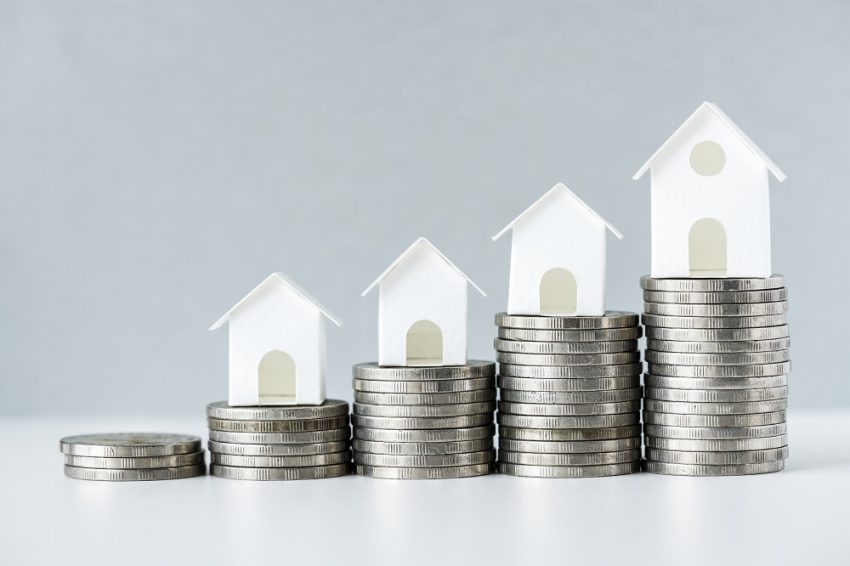 What Increases (and Decreases) The Appraised Value of a Home?
During the home selling process, you will likely work with an appraiser who evaluates the value of your home. Their job is to make sure that you the buyer isn't overpaying and potentially putting the holder of the mortgage at risk.  If you ever decide to refinance your mortgage you'll get to meet an appraiser for that as well.
However, it is always in your best interest to help the appraiser see your home in it's best light. The higher the appraised value, the better.
Let's explore what elements you control when your home is being appraised and realistic steps you can take to increase its value.
1. The Size and Accessibility of Your Lot
A good appraiser will start by walking through your lot to make sure it matches the square footage / description on the deed. As a homeowner, you can help by making sure this space is accessible. Clear away any brush that could block your lot or make it seem smaller than it is.
You can also use this time to improve the quality of your landscaping and property access. Dispose of dead or dying trees, remove broken fence posts, and remove large rocks. The better shape your parcel is in, the easier it will be to properly evaluate.
2. The Exterior and Interior of Your House
While most appraisers follow a strict set of guidelines to determine the appraised value of a home, it's important to remember that these people are only human. A clean, well-presented house will likely have a higher value than a poorly maintained house in a similar location.
If you think about it, this appraisal isn't just based on opinion. The next owner will have to clean up the exterior and interior of the house when they move in. This costs time and money and decreases its value.
Set aside a few projects that make your home look more presentable. This could involve simple steps like pressure washing the exterior or deep cleaning the carpet, or you could decide to repaint and replace the flooring entirely. These steps increase the appraised value of your home as well as increase the actual home value. They make your home more "move-in ready" which more people are willing to pay for.
3. Buying Trends & Comparable Sales
Obviously the biggest factor in your home's appraised value will be comparable home sales.  If your neighbor's home is similar and they just got a great sales price…that "comp" will affect your home's value.  However, even in a hot market, your home might not have what buyers want. For example, you may live in a market where demand for new houses is high and older bungalows is low. Even if your house is in a good neighborhood in great condition, it could receive a lower appraisal because of what consumers want and it needs to match comparable's in condition, size and location.
Even small changes to your home can affect what it is worth. For example, diving boards have become incredibly unpopular because of their insurance and injury risks. While your pool might be a sales asset, the diving board could impact your actual market value. This is just one example of how buying trends and external factors can sway your home's value.
4. Hot and Cold Markets
The housing market plays a significant role in the value of your house. In a slow market, houses aren't moving, and the appraiser might have a difficult time finding relevant sales.  They may need to go outside your neighborhood or further back in time to find a good comparable sale.
However, this doesn't necessarily mean a hot market will help your home's value. Appraisal valuations take a rear-view-mirror approach…they are looking at the past for evidence of present value.  This is inherently flawed, you can see this play out in hot markets. The housing market can change in just a few months, perhaps a new employer comes to town or an external change in the neighborhood causes a change (zoning changes, new infrastructure, nearby developments, etc.) and if your appraiser is only looking at old data when they factor the current value then your home's appraisal could come in low.
5. Rushed Jobs and an Appraiser Shortage
Even if you present your house in its best light, you might not get the value you want if your appraiser is in a hurry. When more homes go on the market, there aren't appraisers in the area to make up for the increased demand. As a result, your appraiser might have more homes that they need to hit in one day, meaning less time is spent on your house.  A good agent can help make the appraiser's job easier by pointing out relevant comps and making sure that they have unencumbered access to the home when it is most convenient for him.
While your appraiser will do everything in their power to prevent human error from affecting the appraised value of your home, you could end up with a lower value than expected because they are simply in a hurry.
6. The Presence of a Real Estate Agent
You might not realize it, but the mere presence of a real estate agent can better help you get an accurate appraisal of your home. Real estate professional understand the industry and can navigate paperwork, offers, and counteroffers.
Some people have seen homes receive lower appraisal values because off missed paperwork from a potential buyer. Unfortunately, once a home is appraised, there's not much of a chance that the appraiser will change the value. It's worth the time and effort to get the appraisal right the first time.
Discover Other Ways to Increase the Appraised Value of a Home
If you're ready to put your home on the market and want to get the best offer possible, work with a Realtor® who understands your neighborhood and your specific housing situation.
When you contact Effective Agents, we will use data to identify top real estate professionals who understand what you need. You can consult with one of our Realtors® to get their top tips for increasing the appraised value of a home so you can get a strong offer once you sell.