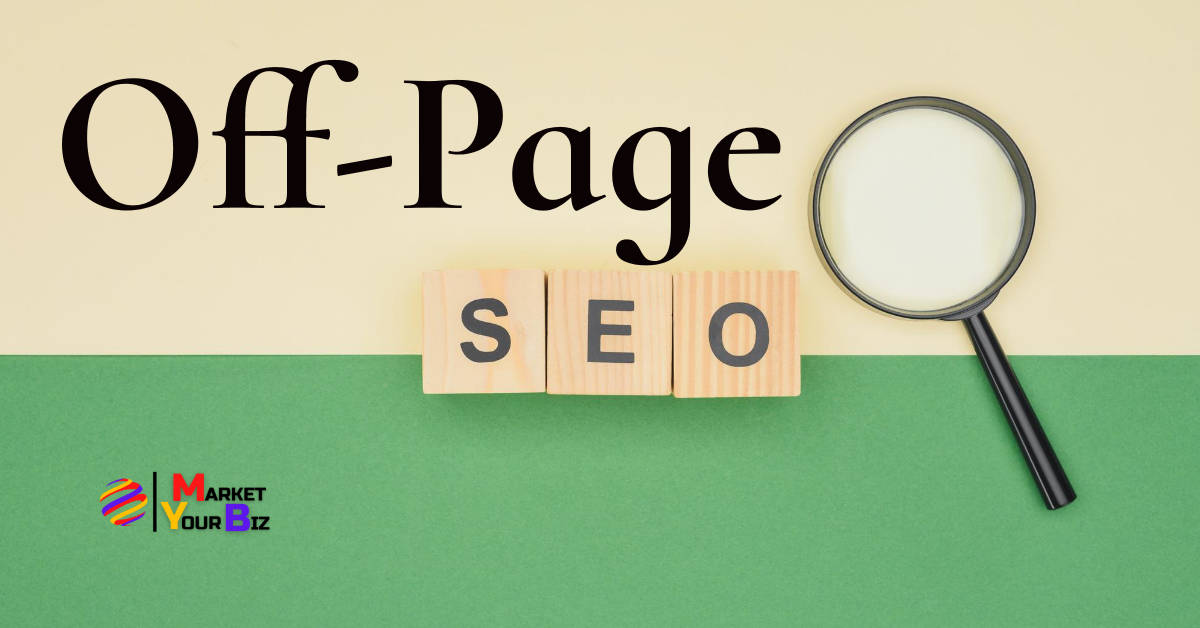 Chapter 3 – Off-Page SEO – The backbone of ranking your website and increasing authority
Photo from marketyourbiz.agency
Originally Posted On: Chapter 3 – Off-Page SEO – The backbone of ranking your website and increasing authority – Market Your Biz
Chapter 3 – Off-Page SEO
Now that you've understood the significance of on-page SEO and how it can impact your ranking and your business it's time to look at another important aspect of SEO – Off-page SEO.
Why Does Off-Page SEO Matter?
Off-page, as the name suggests, refers to everything that falls outside the purview of the website. It refers to the tasks in which you have less or zero control. Whenever someone refers to off-page SEO, the only other term which comes to light is link building. But, while link building is an essential tactic, it is not the only one.
Off-page SEO is necessary for building the authority of the website. By optimizing brand building, content marketing, and your social media strategy, you can outrank other websites. Outranking other websites also gives you an idea about your competitors. And together, these tactics are useful for building a reliable reputation for your website.
Off-Page SEO VS Technical SEO
Off-page SEO is all about building a brand for your website. Therefore the tactics used here fall outside the scope of the website.
Brand Building: It refers to the advertisements and campaigns that promote your business, brand, or company.
Content Marketing: It refers to creative marketing strategies that do not directly promote your company; instead they provide a natural push towards your company's services or products.
Social Media: Social media links are a no-follow, i.e., it does not affect your ranking on search engines. But as an off-page SEO tactic, optimizing your company's social media accounts might get you an organic audience which can positively affect your website's ranking.
Technical SEO, on the other hand, caters to the technical aspects of the website like indexing and crawling. Several users confuse technical SEO with on-page and consider them to be the same. Though there are some similarities, certain components of technical SEO differentiate it from on-page SEO.
Site Speed Optimization: It comes under the broader concept of web performance optimization. If your website loads quicker on a laptop and a mobile phone, it ranks better on search engines.
Canonicalization: It refers to the process of adding canonical tags to your website. These tags are useful in marking specific URLs as prime copy of your content.
Hreflang: It is an attribute that helps Google or any other search engine identify webpages in different languages on your website.
Now that you know the difference between off-page SEO and technical SEO, let us take a detailed look at the most important strategy of off-page SEO.
Everything About the Link Building Strategy
The link-building strategy ranks first in off-page SEO tactics as it serves as a root for all other tactics. Your aim when performing off-page SEO should be to build your website's authority. For that, you need high-quality links from credible websites.
You also need to understand the attributes your website should have for effective link building.
How to Assemble a Page for Link Building?
Links are the most crucial factor for Google ranking. The initial steps for link building are vital since they are the foundation for off-page SEO.
Placing Your Internal Pages
Your priority in assembling a site page for link building should be optimizing your internal pages. Broken internal links do not bode well with users or search engines.
Categorization helps to boost a website's performance. If you throw random internal links on your page (without laying them in a logical order), it will harm the website.
This is where the use of silo pages comes into the picture. What are silo pages, you ask?
Silo pages are static pages that categorize your content for Google to find topical relevance on your website. If your internal pages stand alone, it can disrupt the whole navigation process. Similar internal pages should ideally be linked together.
Remember, it is the quality of the links you provide that counts and not the quantity. Also emphasizing your brand name is crucial here.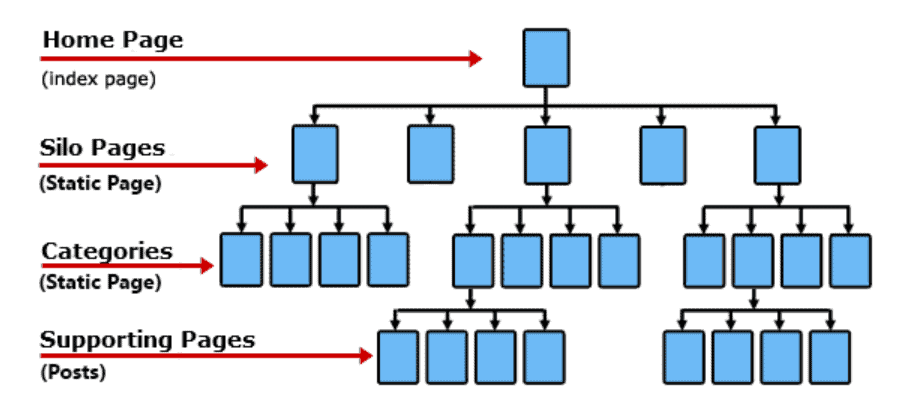 Topically Relevant Elements
When it comes to relevance, it should cover both content and links. In the previous chapter, you came across the concept of keywords and how they are vital for on-page SEO.
It is necessary to mention here, how crucial on-page optimization is because very often website owners or site operators forget to pay attention to these details.
To find relevant keywords, prioritize identifying the core subject of your content. It will help you be aware of what people usually search for around your topic.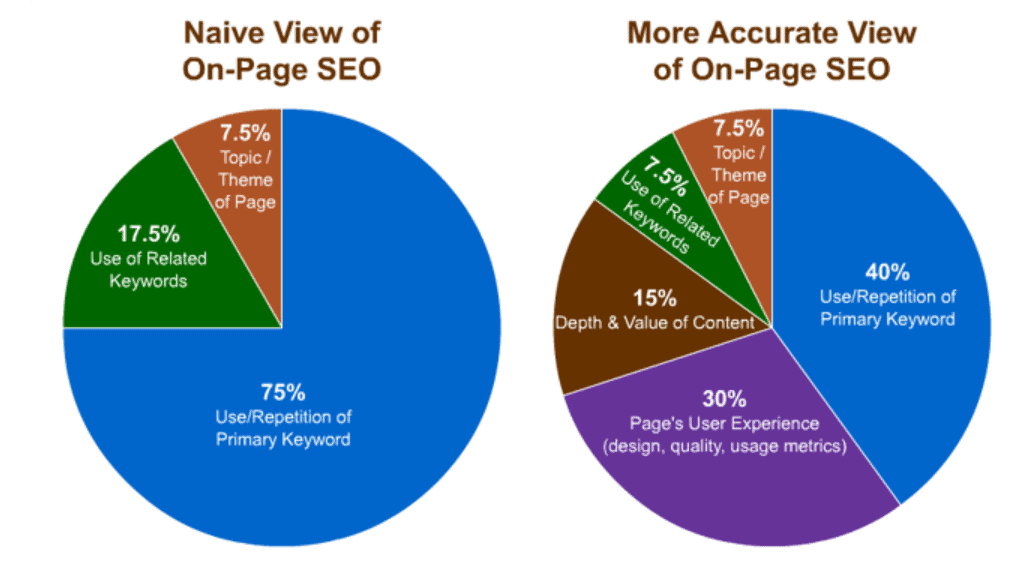 Another significant element is topically relevant links. When you search for high-quality links for your website, it is wise to look for thematically similar links. For e.g., if you have a website about cars, you should look for links from other car-related websites or blogs. That is how you make your links authoritative and relevant for the users.
Are you still finding it difficult to understand what authoritative and relevant links mean? Let us dive into the details of backlinking.
Backlinks: Ensuring it is Relevant, Authoritative, and Friendly
There are 3.5 billion Google searches all around the world every day. You read it right, 3.5 billion!
That is why off-page SEO optimization becomes more significant. Natural links play a crucial role in this optimization.
Wait, but do you know what natural links are? Other websites or blogs use your website's link in their content as it might be relevant to them; those are natural links. These natural links increase the credibility of your content. It also helps to build relationships that boost your website ranking.
Google bot spiders continuously crawl and index new information on your website. Hence, the links you provide are essential. Earlier, the emphasis was more on the quantity of the links, not so much on the quality. But the focus today, by Google and other search engines is on user experience. If your website hosts broken links, it will reduce its chances to rank higher on search engine results pages. To avoid this, there are steps you can adopt to ensure your backlink's optimization.
Broken Link Building: This is a constructive step you can take for your backlink optimization process. Though Google does not bother about dead links, nor does it affect ranking, users may not find it appealing. Several users avoid websites that host dead or broken links. What you can do as part of the off-page SEO optimization process is to conduct thorough backlink research. The research will allow you to identify broken or dead links. You can then contact the owner of the website with the broken link and let them know about its status. If they find your information useful, they might add your website's URL to their content.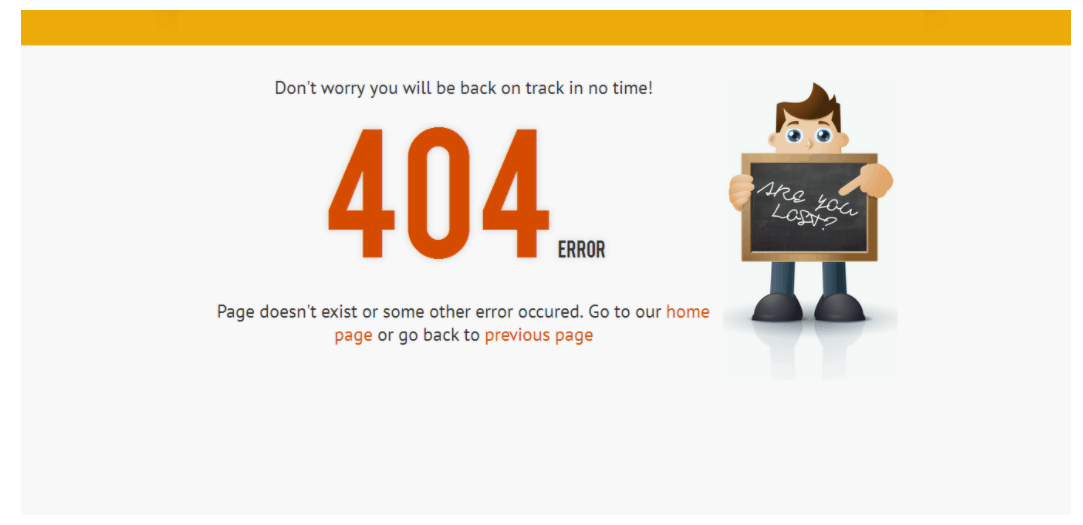 Significance of Infographics: Infographics help to display data in an appealing format. When you add relevant infographics to your website, it appeals to the users and helps in outreach, one of the strategies of off-page SEO. If you do not want to spend an extensive amount on designing these, you can always find websites that design them without burning a hole in your pocket.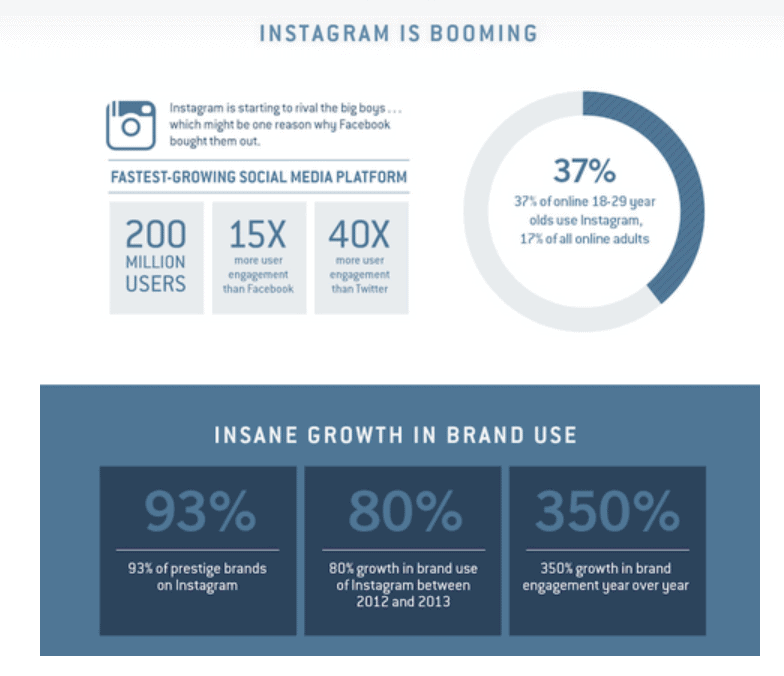 Link Building Do's and Don'ts – Things to Avoid
It is crucial to understand the do and don'ts of link building for the optimization process.
Do's:
Quality Content: If your website contains quality content, you've achieved more than 70% of the optimization process. It includes keyword research and adding value and relevance to your content.
Backlinks: As mentioned above, backlinks increase the credibility of your website. It involves internal links as well as optimization of all broken or dead links.
White Hat Tactics: It refers to everything you do to improve your website's ranking ethically or as per rules and regulations. This helps maintain the ethics of your website.
Patience: The link-building process takes patience and perseverance. If you imagine it happening overnight, you are mistaken.
Don'ts:
Spam/low-quality engagement: It is always favorable for your website to engage in reputed and high-quality websites or blogs. Connecting with spammy links may hurt the website's reputation.
Specific anchor text: If you rely on a single anchor text, you miss the opportunity to diversify your content. Optimizing your anchor texts can help boost ranking. However, over-optimizing and breaking the rules may see you getting penalized by Google.
Link exchange: It is wise to stay away from schemes that involve you exchanging your link for another. Remember that only specific and relevant links can help your website.
Black Hat Tactics: It is the complete opposite of white hat tactics. It refers to practices that do not comply with the rules and regulations of the search engines. These practices are usually for improving website ranking.
Things to Avoid:
Low-Quality Content
Spending money for links
Adding toxic links on your website
No-index domains
Irrelevant links
Speedy link building practices
Do you know what happens when you do not follow these guidelines? Google can penalize your website. Let us look at some tips to avoid such penalties.
Checks to Avoid Unnatural Links and Google Penalties
Google's primary focus is user optimization. As such it gives high value to websites that provide credible and relevant information to their users.
To avoid Google's penalty radar, one should conduct thorough backlink research and understand how relevance works as a factor. There are some steps you can take to ensure Google does not penalize your website.
Always remember, your content is for the users. Your website's goal is to help users find relevant information or products. If your tone is overly promotional, it may become a reason for Google to penalize your website.
Diversifying anchor text is crucial. As you read above, relying on one specific anchor text does not help your website. It just shows Google that you have too many unnatural links on one anchor text, and it does not bode well for your website.
Add different but relevant keywords. Google does not appreciate keyword stuffing.
Prioritize avoiding low-quality links. When you optimize your internal links on the website, users can navigate through your website with ease. Google notices these factors and gives your page a better ranking.
Now that you've understood everything about link-building, let's look at another vital strategy. Do you know how Google decides whether a brand is authoritative and authentic? It is through brand signals. Let us look at brand signals and how they affect your website ranking.
Brand Signals Strategy: How to Generate them?
Brand signals help Google decide whether your website is a legit brand. It is, therefore, crucial to send the right brand signals as Google cannot differentiate between spam and legit brands. These are the ways to generate the proper brand signals for your website.
Inspect Brand Searches
Brand searches refer to the number of people who search for your brand on Google. It is advisable to audit and inspect these brand searches as they can provide valuable information about the kind of audience that visits your website.
You can find this detailed report on the Google Search Console. The columns of queries, clicks, and impressions give you the data you need to understand brand signals.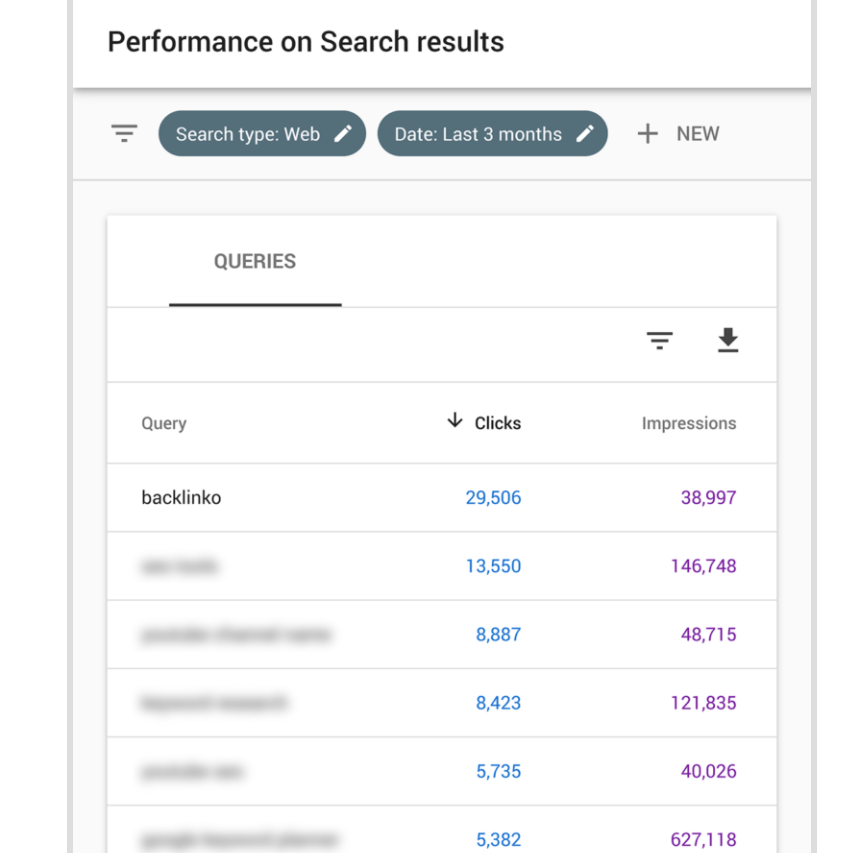 Use YouTube
Investing in YouTube is one of the smartest decisions in generating brand signals. It comes in handy, especially if you are considering video marketing. YouTube videos are known to get an audience for videos that ordinary websites cannot.
Using YouTube for marketing increases your reach and brand awareness as well as allows more people to reach your website.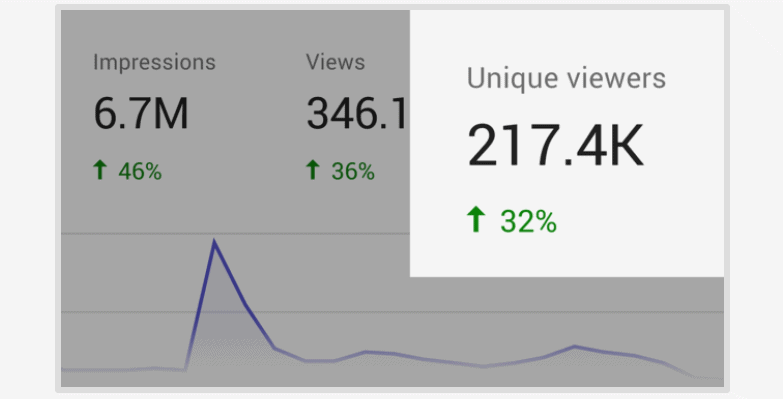 Brand Tracking
Setting up brand tracking for your website will help you analyze how many people talk about your brand on different forums. It helps in understanding what enhancements your brand signaling needs based on user engagement.
There are tools like the Semrush Brand Monitoring tool that provide you detailed information, including brand trends about your website.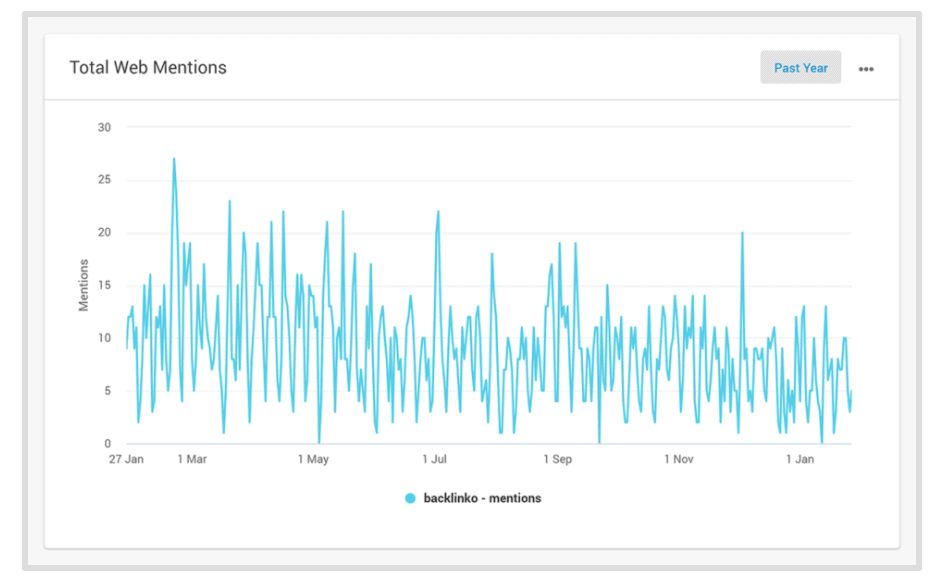 Add Studies and Research to the Content
Adding metrics, research, or studies to your content adds to its credibility. Not to forget the large number of high-quality backlinks it provides to your website.
Users come across these backlinks and use this credibility to share your website on social media. Though social media follows do not directly affect Google's ranking, it has an indirect impact.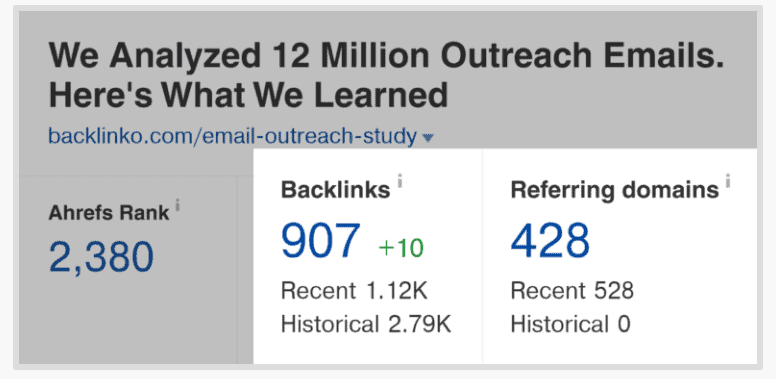 Now let us look at some other off-page SEO strategies you can use to increase your organic search traffic.
Other Off-Page SEO Strategies
There are several strategies you can adopt for your off-page SEO process.
Outreach as a Strategy
When you communicate and aim your content at publishers, you are using outreach as an off-page SEO strategy. It helps in boosting relationships as the principal goal of outreach is link building. Outreach uses the contributing factors of value, relevance, and creativity of the content.
Try Guest Posting
When you provide content for other websites or blogs, it is guest posting. It primarily helps in building quality backlinks and adds credibility to your website. It is crucial to understand the difference between direct selling and writing quality content. Guest bloggers often use the opportunity to advertise their services.
Social Media to the Rescue!
Your website needs an audience. User engagement catches Google's eye, and it gives you a better ranking. And what better way to gather an audience than social media? Understand the power social media possesses in this generation, and use it for your benefit. You can optimize your social media game to the fullest by being attentive and responsive, following all the big but relevant brands, and maintaining a uniform online reputation.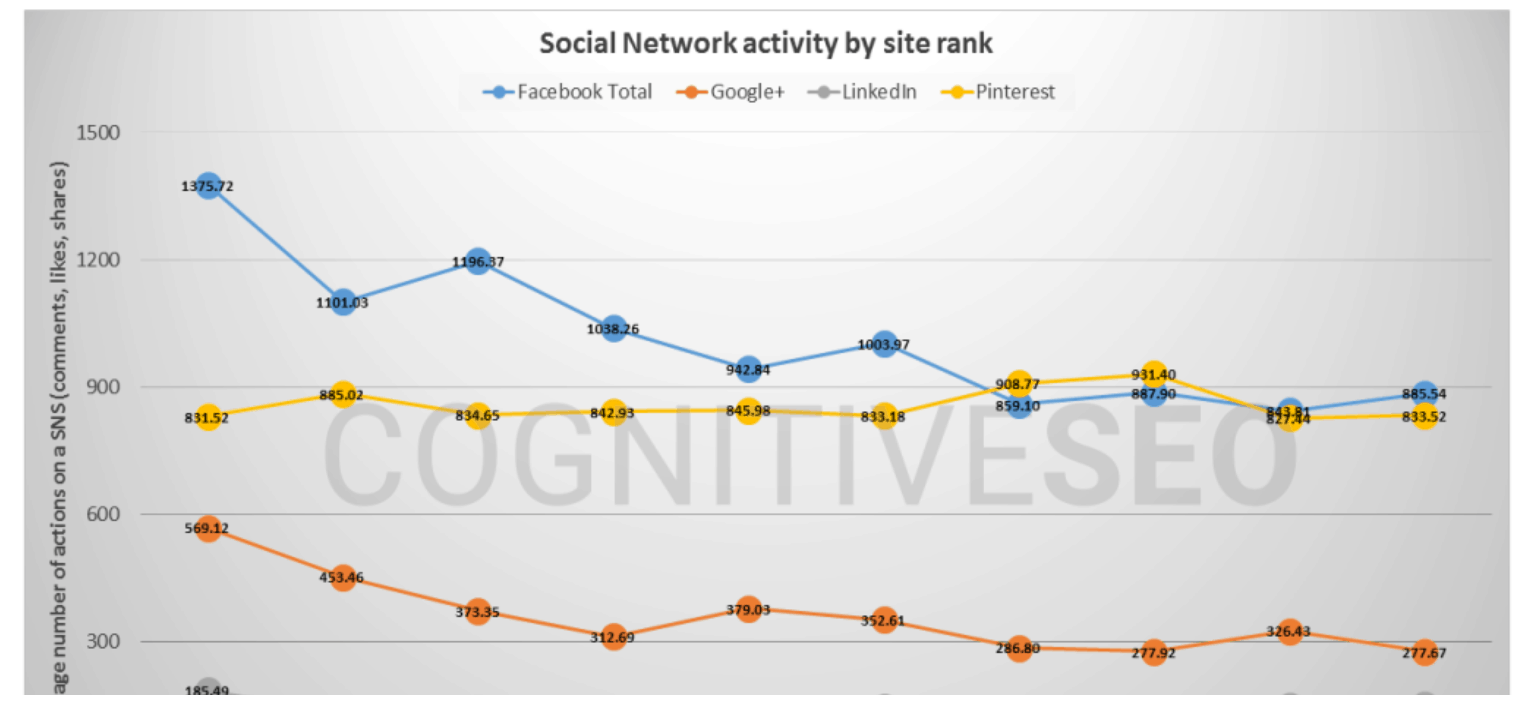 The Power of Visual Representation
Do not underestimate the role of images and videos on a website. If a website contains lines and lines of information without any visual representation, it will lack appeal to the reader.
When you notice various kinds of visual information, like images, infographics, videos, or gifs on a website, it is not just for decorative purposes. It is also to catch the user's attention and hook them to the website. It is also crucial to remember that all visual data should be relevant to the content you provide.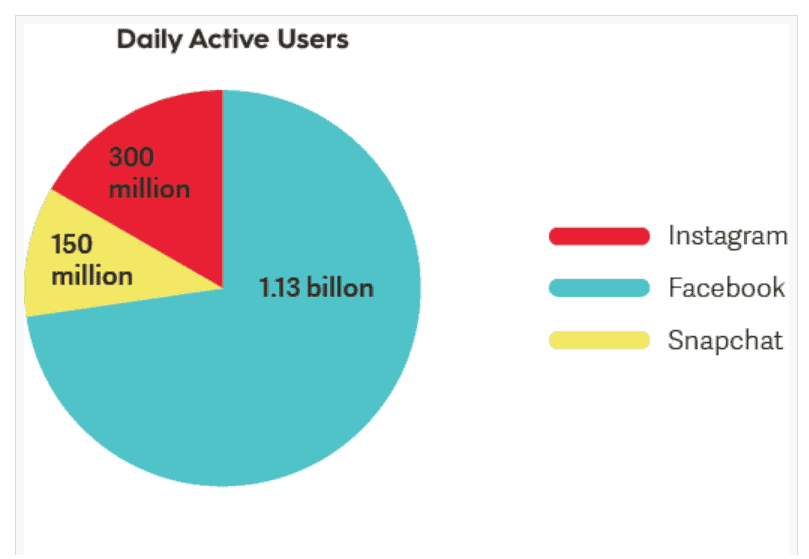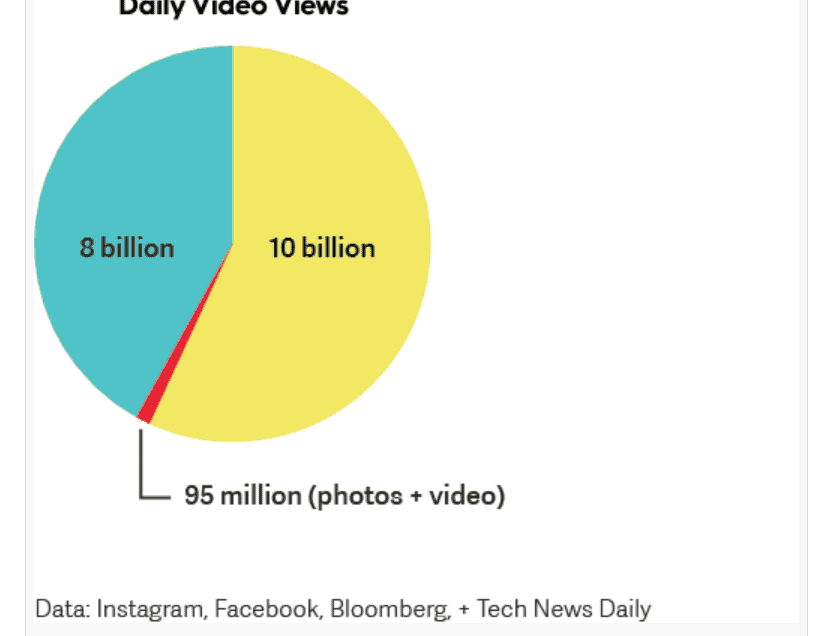 Be Attentive of the Web
Being aware of what is happening on the web is probably the most understated strategy for link building optimization. Following current trends and finding your relevance in them should be a regular practice. Communication with the users regarding these trends always helps boost user engagement on the website.
Build Relationships
Link building is all about building relationships. When you have healthy connections to other webmasters or bloggers, you can understand how outreach strategy works. Building relationships with other webmasters help your website reach audiences that you cannot.
Increase Trustworthiness
Credibility in your content can help increase your website's trustworthiness. Trying to catch a user's attention with attractive titles without any relevant content can harm the website's reputation.
You may have noticed some websites with a lock beside the URL. That is called Secure Socket Layers or SSL. SSL allows the user's data to be private and it is an effective way of building trust among users.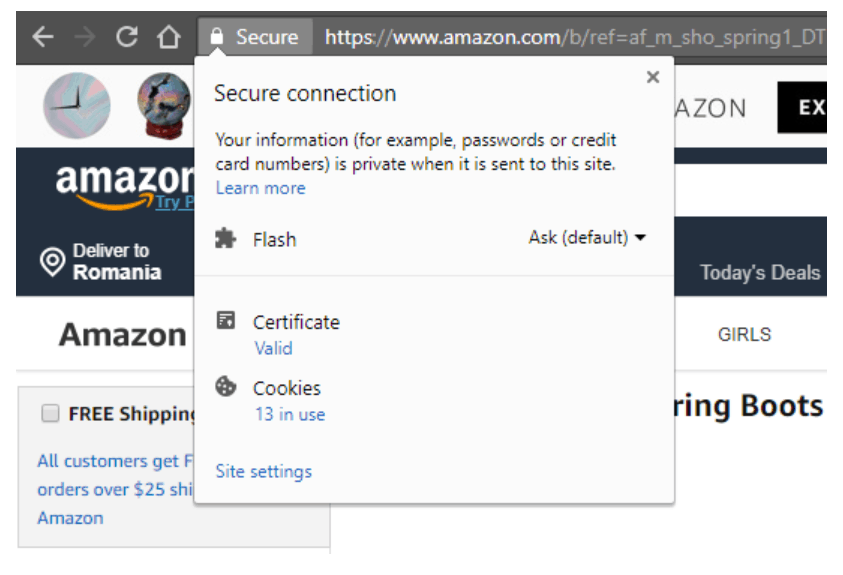 Be Open To Comments
If your website hosts a section for reviews or comments, you increase user engagement through interaction. But do not focus only on user engagement. Try and understand what these comments mean and what improvements they require. When you work on these enhancements by responding to their queries, you build a valuable reputation for your brand.
Make Use of Forums
Forums like Quora or Reddit get various kinds of audiences. The question and answer format of these forums help you talk about various aspects of your products or services with some indirect links to your brand.
Of course, it is vital to find relevant forums for your website. Haphazard links to your brand may seem too promotional, and users may mark it as spam.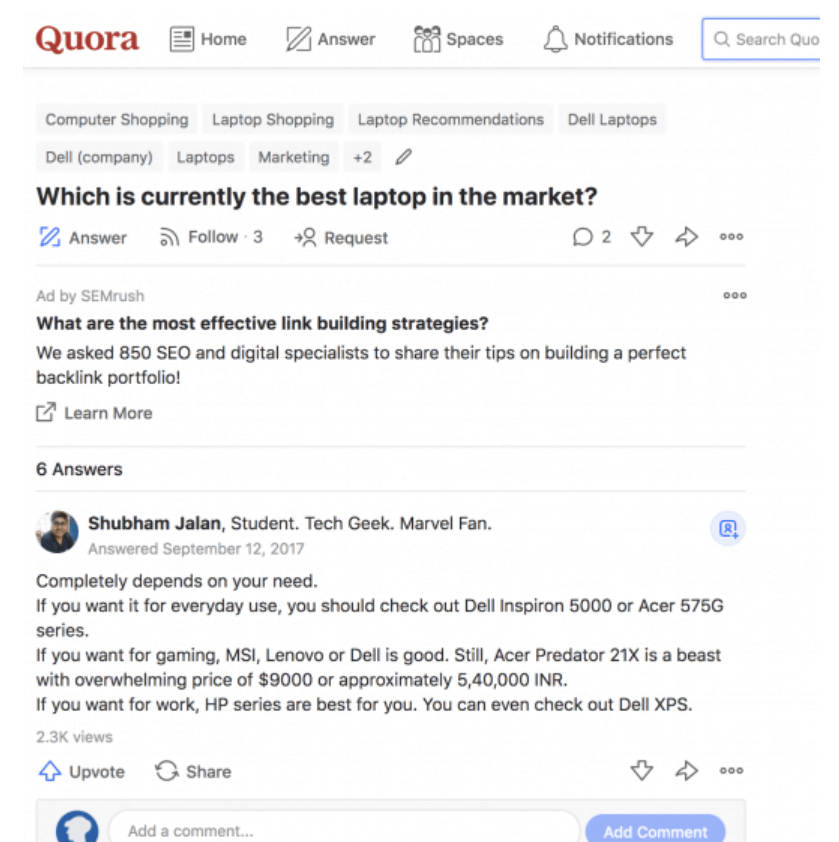 PR, Not Marketing
PR refers to public relations. Though most people believe PR and Marketing to be the same, they are quite different. PR is all about building a brand. It is not about selling your content, product, or services; it is about selling your brand.
When you use PR as a strategy for off-page SEO, you are opening yourself to whole new avenues for content.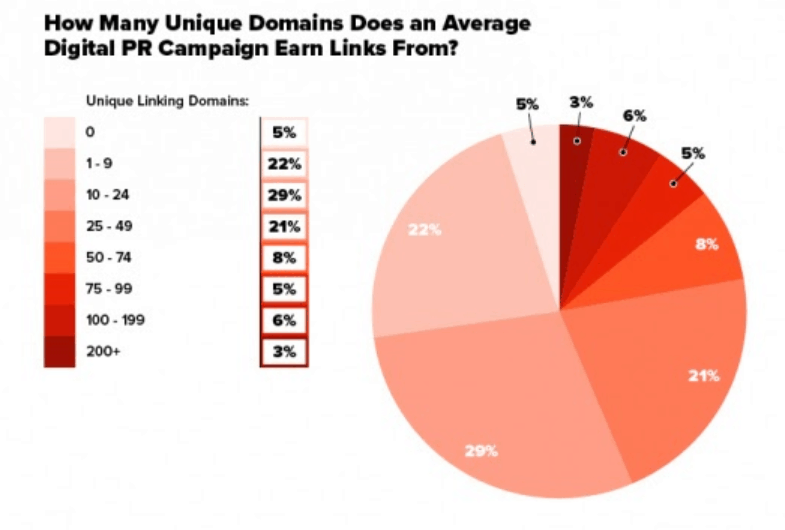 Use Podcasts
Podcasts refer to the audio files available online for users to download. It can be about any topic in a spoken form. Including podcasts, as a strategy can help with user engagement as 51% of Americans enjoy listening to them and it increases your audience. Again, understanding what podcasts will be relevant for your website is significant.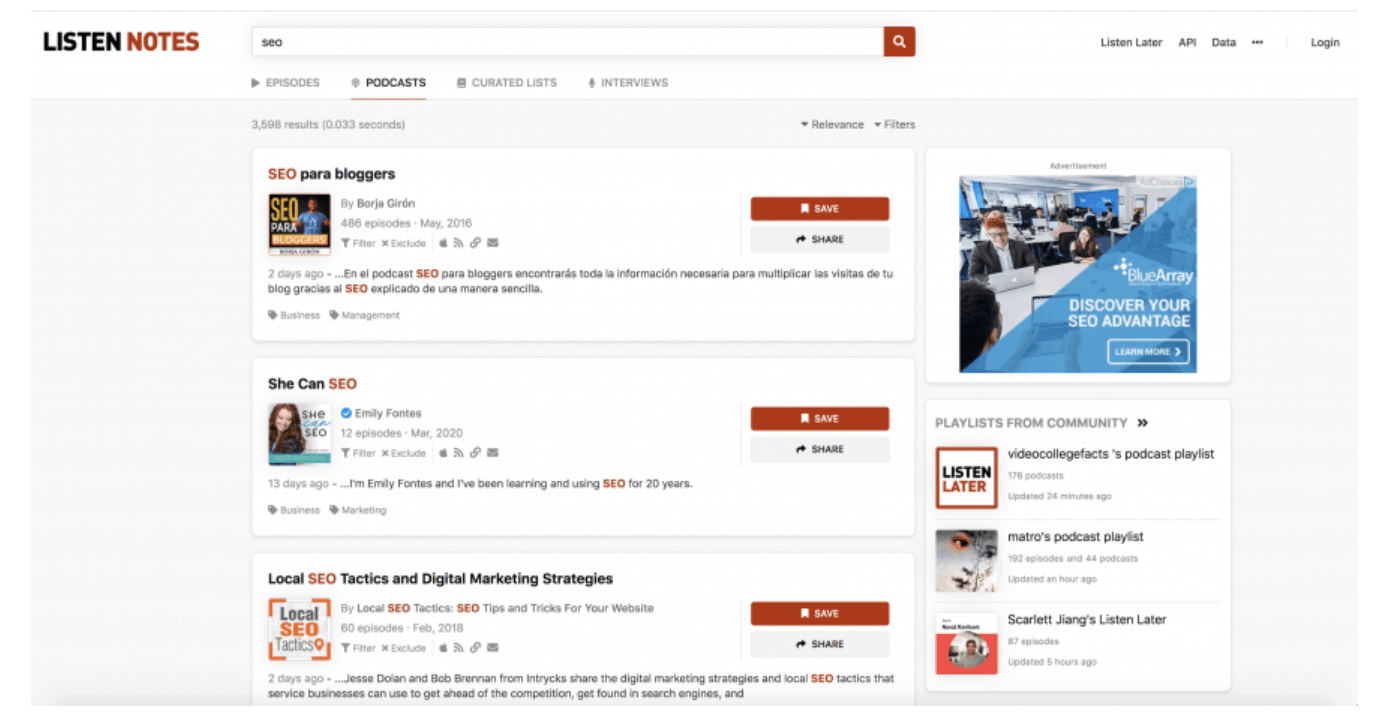 Pay Attention to Reviews
Reviews are a significant part of the off-page optimization process. The brand signals your website sends out creates its persona on the web.
Reviews from users for your website make a huge difference to your website. If they do not rate or critique, it means there is less user engagement.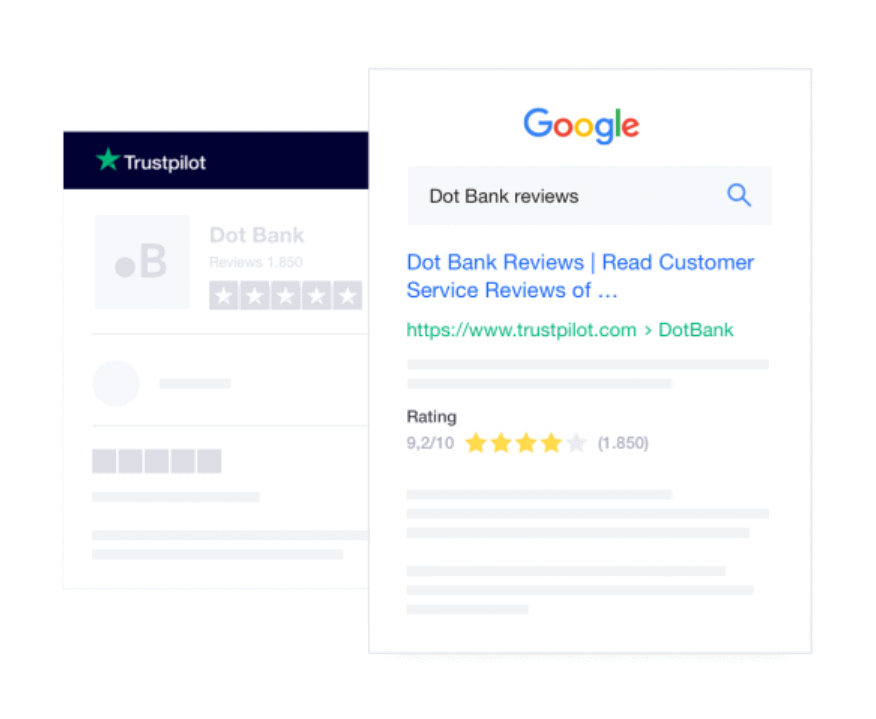 To optimize your SEO strategy it is important to concentrate on all the factors that go into off-page SEO.