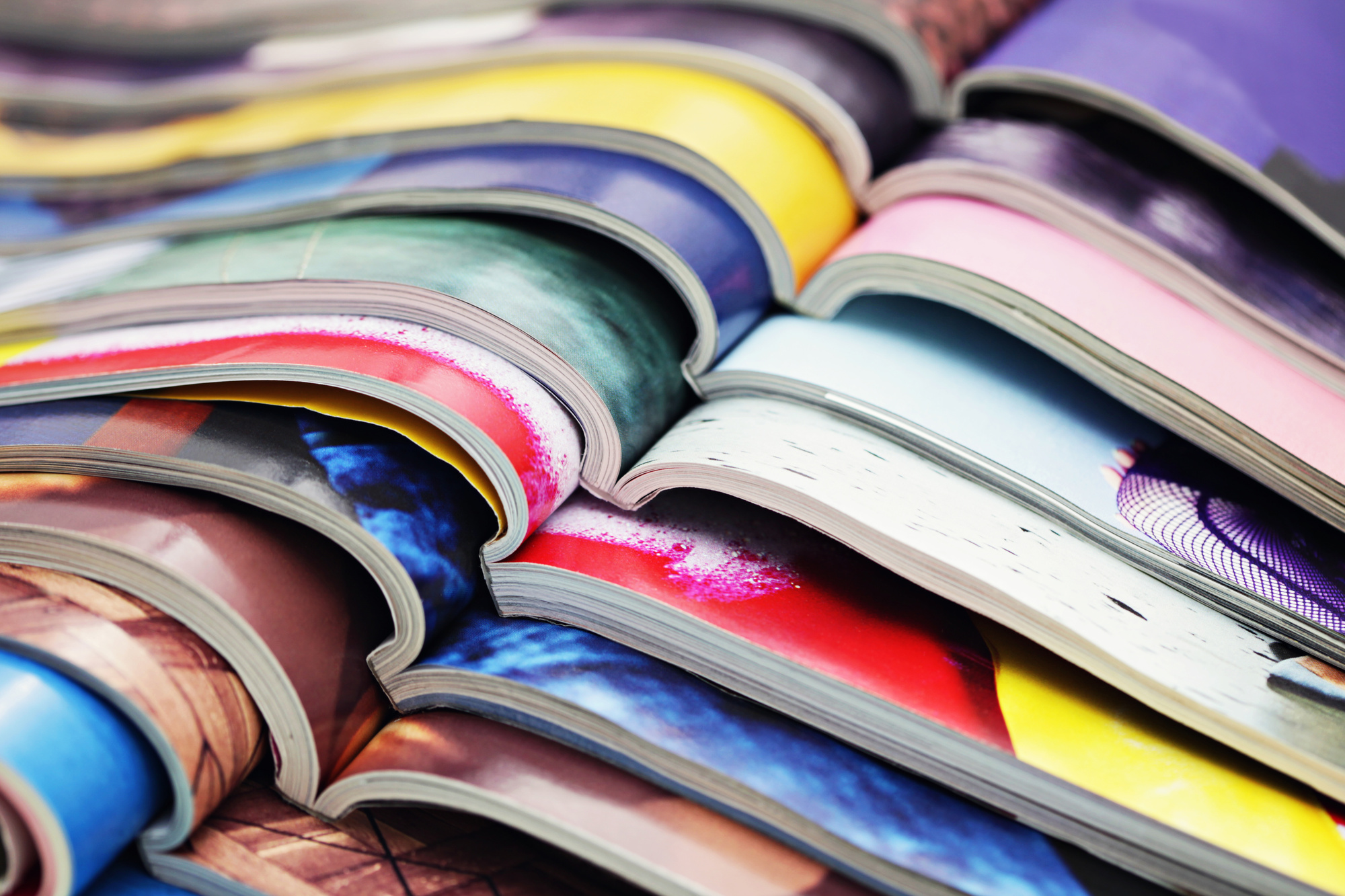 Top 9 Men's Magazines of 2018
Do you like to read the top men's magazines to keep up with the latest in style, life goals for men, and fitness and business success?
As a driven individual, you want to be the best dressed and most successful of your friends and acquaintances. Who doesn't?
Running down to the local newsstand and grabbing some of the top men's magazines can give you the advice and knowledge you never knew you needed.
Here are 9 of the best for you to pick and choose your favorites from.
1. The Art of Manliness
With over 10 million monthly page views, The Art of Manliness is the largest independent web-based magazine for men.
Brett McKay, founder and editor-in-chief, started up the site in response to what he saw as repetitive content in the mainstream mags.
There definitely was an appetite for alternative content. The proof is that his site is now one of the top men's magazines online.
Popular topics include self-reliance and leadership skills, as well as notes on travel and leisure activities.
When talking about self-reliance skills, it's a pretty broad set of skills that The Art of Manliness is interested in.
Its archive of "manly skills" covers everything from how to suture a wound, to building a fire properly, and letter writing skills. One article even covers how you should plan your escape from a Prisoner of War camp.
We hope you never find yourself in one of those, but it makes for interesting reading nonetheless!
2. Men's Health
Far more of a mainstream publication, Men's Health is a cornerstone of the men's editorial market.
The title gives away its health and fitness focus, but it also tracks male-focused entertainment news. Though these stories are often written from at least something of a health angle.
Its fitness coverage is still the core of the magazine. Learn all you need to about losing weight, building muscle mass, and boosting your testosterone.
It does cover style, too, but to a much lesser extent. It's more likely to track workout clothing trends than stylish suits but does touch on other parts of a man's wardrobe.
Alongside workout advice, you should expect tips on how to deal with common physical problems that men face, such as the causes of hair loss and how to cope with this.
3. Esquire
Esquire is one of the top men's magazines if you're interested in keeping up-to-date with developments in style, culture, and entertainment.
If you're looking to update your style, check out its guide to the best-dressed men in the world. It publishes a new list annually, but here's the countdown for the coming year.
Also contains interviews with prominent figures from the entertainment industry, such as Liam Neeson, Paddy Considine and, er… Alan Partridge (Steve Coogan's comic alter ego).
Really, this magazine keeps an open mind about what goes in. The Editor in Chief has said in the past that it's not about fashion, money or health, specifically. Rather, it's about current interests and passions of men.
So while content doesn't focus on one particular area, it's always an engaging read.
4. Playboy
Playboy is probably best known for its bunnies, centerfold pull-out spreads and as a mark of Hugh Hefner's decadent life and legacy.
Don't dismiss it as a simple skin mag. Sure, it does contain NSFW material–you shouldn't be surprised to find skimpily clad women or a guide on which type of condom to use next. But it also now places a lot of attention on the entertainment industry.
Expect interviews with some very interesting and unusual figures from the mainstream and underground, and some surprisingly challenging material.
It was Playboy, after all, which took a leading part in the normalization of sex in the 20th Century, breaking prudish norms and opening up the conversation for both men and women.
One recently published article investigates the effects of toxic masculinity, showing that it's not one step removed from reality, even if it does deal with certain fantasies.
Because yes, bunnies and Playmates are still an integral part of the magazine. If that's what you're after…
5. Maxim
Maxim isn't shooting for an audience too dissimilar to Playboy, though it broadens its horizons into reportage on sport, cars and motorbikes and several other areas.
It contains insightful commentary on current affairs from some potentially unexpected people at times.
Devised in the UK during the 1990s, Maxim soon moved its headquarters to New York City and became an international sensation, finding interesting content for audiences living in 75 countries around the world.
Though its still perhaps best known for its countdown–the Maxim Hot 100, which has been topped in the past by celebrities including Jessica Alba and Katy Perry.
6. GQ
GQ is one of the top men's magazines for sophisticates with luxurious tastes.
The dedicated "Watches" section, for example, shows this magazine to be for a particularly high-earning audience. If you visit the website, the banner ads for sponsors such as Dolce & Gabbana confirm this point further.
That doesn't mean it has nothing to share with everybody else. It's well-known for its male grooming tips as well as keeping pace with new films, music, and political developments.
Coverage of high fashion is a staple diet for the GQ writers. Which can be interesting regardless of whether or not you'd wear it yourself.
In recent years, GQ has also developed a "fitness" category, but articles on this topic come few and far between. If you're a gym nut, you're better looking elsewhere for your fix of information on that.
7. Men's Journal
Men's Journal is one of the top men's magazines for those interested in gadgets.
It also takes a key interest in some of the finer food and drinks of the world, like great bottles of Scotch (and other whiskeys). People who appreciate this sort of thing might like to take a look at its list of 11 great bourbons for under $25. It also has a section which focuses solely on beer.
Men's Journal is perhaps a more accessible men's magazine for those of us who, unlike some GQ readers, aren't going to salivate at the thought of spending a thousand dollars on a watch.
This magazine has more of a rugged and adventurous outlook, covering extreme sports and hiking trails, making it a great choice for the outdoor enthusiast.
It's something of a jack of all trades too. Besides its headline feature sections, it offers advice on workout routines, grooming, cars, and recipes for men. There really is something that caters for everybody here.
8. FitnessRX
FitnessRX is the one for the serious bodybuilders.
It goes into great detail about working out each muscle of the body, and how to get the best results out of your exercise regime. This includes the publication of video guides on its website for you to follow along with.
The magazine also offers advice on a number of good diets to follow to maximize gains.
You can enhance your performance at the gym following its nutrition tips. It will also offer you advice on consuming sensible and well-adjusted types of supplements to help you lose weight and build muscle.
If weightlifting is the big thing for you, FitnessRX is probably the choice for you out of all of these top men's magazines.
9. Hombre
Hombre is a magazine committed to providing content which explicitly pushes men towards fame and power.
Take a look at its website sections: Ego, pleasure, money, sex, power, and fame. Hombre knows what it wants and it's ready to take it. It wants you to take it too.
Subsections span across fashion advice, global holiday destinations, self-help and much more. It also looks at spirits, new technologies, and luxury cars.
It's the only bilingual magazine in the States which targets Latino men.
What to Look for in Top Men's Magazines
Of course, there are other top men's magazines out there. This is just a small sample of the world's best.
Depending on your own interests, you might like to seek out others. There is a huge range to choose from. Some focus on sports, some focus on centerfolds.
We're not a homogenous group of people, so magazines have cropped up to cater for us all. Whether you enjoy sharp suits or muddy boots, a couple of the top men's magazines on your local newsstand should keep you busy this afternoon. Get out there and check them out.
Maybe you're even a budding writer looking to supply content to this type of magazine? Check out our guide to writing engaging content for men's publications.