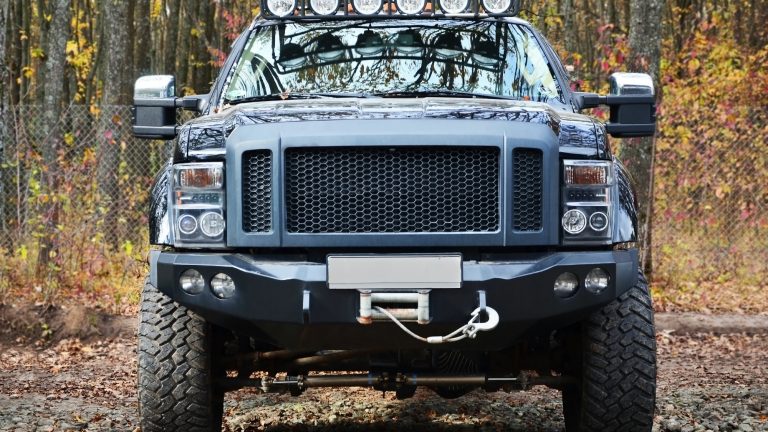 Tired Of Boring Designs? Here Are 10 Ways To Customize Your Jeep With Decals
Originally posted on https://www.midweststickershop.com/tired-of-boring-designs-here-are-10-ways-to-customize-your-jeep-with-decals/
Jeep makes some of the most popular vehicles on the market. In fact, almost 30,000 Jeep Wranglers were sold in March of 2018 alone.
But with so many Jeeps out there, how can you make yours stand out above the rest?
There are a ton of accessories on the market, all of which are pretty cool, but it's a bit hard to show off your personality with a bike rack or a light bar.
That's where vinyl decals come into play. Vinyl decals look great, make your Jeep one-of-a-kind, and give you a chance to show off your love for some of your favorite things.
In this article, we'll show you 10 ways to customize your Jeep using vinyl decals and create your own unique, custom look.
Now then, let's get started!
1. Show Off Your Jeep Pride
Jeeps are without a doubt some of the coolest vehicles on the market. Some models are absolutely perfect for decals as they offer a ton of flat space, essentially a blank canvas just begging for some artwork.
You can show off your Jeep pride by decorating your ride with vinyl decals. So if you've got a special edition Jeep Wrangler or a brand new Jeep Renegade, then think about slapping on an extra decal or two.
Racing stripes or other larger designs look great on these cars, too. You can get crazy with the colors and create a Jeep that looks unlike any other you'll find on the road.
2. Brag about Your Off-Road Adventures
Most Jeep vehicles are off-road friendly. That's why you should let everyone around you know that you not only have an off-road monster, but you actually use it as such.
There are a ton of off-road related decals on the market that would look great on your car and tell the world, "hey, this Jeep isn't just for looks!"
You can also get larger artwork that covers a greater portion of your Jeep to show that you're big on nature and the outdoors. Think about how awesome a big mountain landscape would look on the side of your Wrangler.
3. Tell the World Where You've Been
Vinyl decals are a fun way to tell the world about the various places you've visited. If you've traveled to another country or maybe all 50 states, brag about your various adventures with decals related to your adventures.
You can get state or national flags or other imagery related to particular places, and turn the back of your Jeep into a travel dream board that you've already fulfilled.
4. Showcase Your Patriotic Side
If you're proud of the country or state that you're from, let everyone that drives around you know about it with a nice decal somewhere on your Jeep.
Larger flag decals look great on rear windows. If you're looking for something a little more subtle, smaller flag decals look good on the corner of your front side doors. How you choose to showcase your patriotism is completely up to you!
5. Make Everyone Laugh
We've all been there before. You're in bumper-to-bumper traffic, frustrated, and just trying to get where you're going. You look at the car in front of you and notice they have a funny decal on their car that brightens up your day and gives you a laugh.
If you've got a silly side, you can let that shine with a humorous decal somewhere on your Jeep. Your friends and family will all get a laugh, but random strangers, some of which desperately need it, will get one, too.
6. Yell "Go Team!" with a Sports Decal
Showing a little team spirit with a sports team decal is one of the most popular ways to utilize car decals. Whether it's your favorite team's helmet, or just a logo, a sports-related vinyl decal for your Jeep will look awesome.
Speaking of helmets, using vinyl decals, you can combine stripes and your team's logo to turn your Jeep into a helmet on wheels. Pretty cool, huh?
7. Music
If you're passionate about your favorite artist or band, represent them proudly with a decal on your Jeep.
Maybe you play the guitar or some other instrument and want something to show your personality and interests. There are a ton of music-related options to choose from, so you'll be able to find something that fits you and your Jeep without much hassle.
8. Movies and Television
Movies and television shows are home to some of the biggest pop culture icons in the world. From Star Wars to Game of Thrones to the Marvel Universe, there are virtually endless vinyl decal options out there to represent your favorite show or movie.
9. Business
Advertising your business or brand with a vinyl decal on your beautiful Jeep is a great way to improve your brand awareness.
You drive your Jeep everywhere, imagine how many more people would know about your business or brand if you had a decal advertising it somewhere on your vehicle?
10. Gaming
Much like movies, music, sports, and television, video games are one of the biggest mediums in all of entertainment.
Characters like Mario and Luigi have been around for decades, and new people are discovering them every day. A video game-related vinyl decal is the perfect gift for you or the gamer in your life and will look great on any Jeep.
Customize Your Jeep with Vinyl Decals Today
These are 10 ways you can customize your Jeep with vinyl decals.
Whether it's racing stripes, Jeep-related decals, or something to show off a bit of your own personality, you can't go wrong with vinyl decals.
Looking to purchase some vinyl decals for your Jeep vehicle today? Check out our shop where you'll find thousands of decals to choose from!