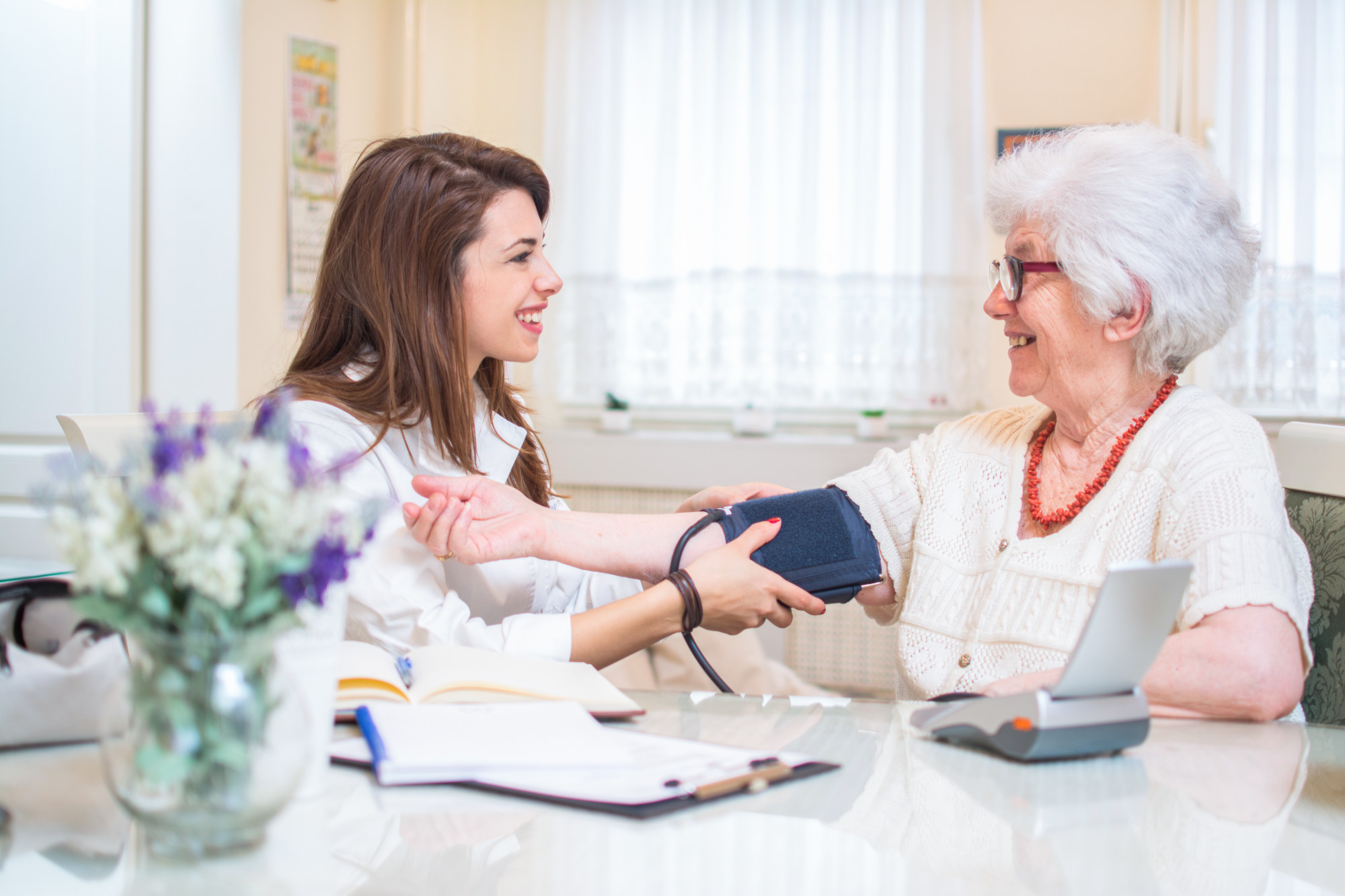 The Benefits of Starting a Home Care Franchise Business
Photo from Preferred Care at Home
Originally Posted On: https://franchise.preferhome.com/the-benefits-of-starting-a-home-care-franchise-business/
Looking to start a business but can't decide exactly for what? Do you have an entrepreneurial spirit but can't land on a business idea?
On average, half of the population will require long-term care if they reach the age of 65. The US Bureau of Labor Statistics consistently labels the healthcare sector as the fastest-growing high-demand sector. By 2050, the number of seniors who will use care services will double to 27 million.
Now, do you see an opportunity? We think so, too. Investing in a home care franchise is a great way to answer this demand for care while strengthening your community.
Further, you'll find it so much easier to invest in a franchise than start your own business from scratch.
If you're still not convinced, read on to learn about the many benefits of investing in home health care franchises.
What is Home Health Care?
Essentially, home health care is exactly what it sounds like. Instead of visiting a facility to receive treatment or assistance, health care professionals and professional caretakers will visit your private residence. In your home, you can receive many different services, including:
Smooth hospital-to-home transition coaching
Personal Care
Live-in care
Specialty care
End-of-life care
Skilled care (when licensing allows)
People who have disabilities or serious illnesses who need help either permanently or temporarily can benefit from home health care. The majority of home health care is used by seniors who need assistance in daily activities and may have illnesses or permanent disabilities.
When a home health aide comes to your residence, they take on many tasks according to your needs. Some common tasks include:
Monitor your diet
Take your vitals
Make sure you're taking prescriptions
Ask you how you feel
Check for safety hazards
Communicate with you or a loved one about your care
Depending on a patient's needs, home health care can evolve. If a patient gets some help in the morning and at night from loved ones but is alone during the day, a home health aide might come to offer company, help with chores around the house, and even provide transportation to appointments. In addition, they can help with hygiene and grooming tasks.
If a senior needs more intense or specialty care, they can be assigned registered and licensed nurses.
Benefits of a Home Care Franchise
By opening up a home care franchise, you can bring much-needed health care services to your community. You will operate a new location that hires health care professionals and manages patient cases.
Here are a few of the many home health care franchise benefits for you and your community.
Investing in a Franchise is Easier Than a Startup
Starting your own business requires a lot of money and effort, while franchises have much lower starting costs and a higher chance of profit early on. How is that possible?
First, franchises are built on business models that are already proven to work. You won't have to dream up and draft your own business model. Instead, you can rely on a franchise that has already opened locations and is successful.
When you choose to open a home health care franchise location, you will receive guidance on exactly how to start up and maintain your business. The franchise will offer handbooks and guide you with policies and procedures. You'll also have access to corporate-level resources, helpful training, and networking.
You'll be able to talk with development teams, business consultants, and other franchise experts. Instead of spending money on outsourcing projects and tasks, you can rely on the franchise to take the load off.
Small business owners who start from scratch usually do not have a huge budget or tons of time to handle everything needed for growth successfully. Efforts like marketing will suffer while the owner focuses on other things, but with a franchise, you won't need to worry about that.
Investing in a franchise means opening up a business with an already established brand. Your name will already be recognizable, and the franchise will market for you while you focus on operations.
The kicker?
The nature of franchises lends itself to lower startup costs and less risk. Starting your own business from scratch means putting all of your own money and time into building from the ground up. Having a proven business model makes lenders more willing to offer loans, and starting up your business will take much less time and effort.
Help Those in Need
While starting your own business through a franchise will help you be a successful business owner, you can rest knowing that your efforts will also help those in need. Home health care is a necessary and appreciated service for millions of people, and you can bring that help to your community.
Like fast-food chains or movie theatres, other franchises can bring joy, but home health care franchises offer something deeper. Home health care lessens the burden on family members who care for their loved ones. It also offers company and compassion to patients who are lonely and in need of assistance.
Further, home care allows patients to stay in the comfort and familiarity of their private residences while they receive care. Why is this so important?
Modern families often consist of people who work full-time jobs and can't be around during work hours. This means that loved ones cannot be there around the clock to care for their family members in need. Despite this, many families and seniors desperately do not want to resort to long-term care facilities like nursing homes.
Nursing homes can be costly, as families will have to pay for their loved ones to live there full time. Nursing homes can have a hospital-like feel, and private rooms are not very affordable. Additionally, these environments are unfamiliar and full of strangers, disturbing, and confusing for seniors.
When seniors suffer from memory loss, especially from Alzheimer's, being removed from familiar and stable environments can worsen symptoms.
Offering home health care services to your community means helping families take care of their loved ones and helping seniors stay in their private residences. These seniors will retain their sense of independence and privacy, which boosts mood and can lessen suffering.
Benefit Your Community
By opening up a home health care franchise, you won't just be profiting from your business. Home health care franchises benefit communities greatly by opening up job opportunities and making areas more welcoming for seniors and their families.
Home health care franchise opportunities are numerous for job seekers. Healthcare professionals and those with administrative skills alike can search "home health care franchise near me" and find many job opportunities, like:
Front desk clerks
Administrative and management positions
Billing professionals
Registered Nurses
Licensed Practical Nurses
Homemakers
Personal Care Homemakers
Home Health Aides
You'll be able to offer new job opportunities like these to your area so that job seekers can find a sense of purpose and income. You'll also be contributing to one of the fastest-growing and most successful sectors in our economy.
Not only will job seekers benefit, but residents will, too. Having more options for home health care in a community means the area becomes more friendly for seniors and their families.
Families won't have to uproot themselves and their loved ones to move to communities closer to nursing homes or healthcare facilities. They can stay in the community and take advantage of your home health care services.
If families are looking to move into your community, they can rest assured that you provide home health care to them when they need it most.
Home Care is a Recession-Proof Industry
Fortunately for you, home health care franchises are recession-resilient because the demand for healthcare does not depend on the economy. Opening up a business or franchise in a different industry means accepting the risk that an economic downturn could close your doors easily. The risk is much lower for home health care franchises.
People will continue to age, be diagnosed with illnesses, and increasingly need assistance to continue living at home. If the economy takes a turn, people might need to work more, leaving loved ones alone for long amounts of time. In response, home health care franchises can offer different levels of assistance and flexible plans that help families in their unique situations.
The home health care industry has made it through many economic downturns relatively unscathed and can continue to do so easily. As long as business owners of home health care franchises are smart about preparing for economic downturns and stay flexible, the business can continue as usual with virtually unchanged profits.
Demand Increases Steadily by the Year
Part of this recession-resiliences comes from the steadily increasing demand for home health care services. Our population has a huge bubble of one generation overpowering younger generations. As this older generation ages, more of them require assistance.
This generation called the baby boomers has been supplying the home health care industry with many patients, and this number continues to grow. The financial outlook for home health care for the present and future, therefore, is very positive. The number is expected to increase sharply in the next few years, which means starting a home health care franchise now will cash in on that profit.
If you want to look at the numbers, here are the statistics.
The age bracket of 65 years and older is the bracket that most takes advantage of home health care. This age bracket is expected to increase to 73.1 million people in 2030. By 2040, it's expected to be 80.8 million. By 2060, there will be 94.7 million people that are 65 years of age and older.
These numbers show that opening a home health care franchise now will ensure success and growing numbers of patients for at least the next 40 years, if not longer.
Not only is demand growing because of the aging population, but because people are changing their views on health care. Not too long ago, nursing homes were seen as the solution to having aging parents. Now, most people choose to either informally take care of their loved ones at home or pay a service to administer home health care.
Right now, 80% of seniors who need assistance receive their care at home in their private residences. Long-term care facilities are certainly plummeting in popularity and will remain only as solutions to dire situations.
Hard Tasks Can Now Be Automated
Finally, running a business gets easier by the day if you take advantage of the numerous opportunities to integrate advanced technologies. We now have limitless access to free resources and opportunities to integrate business processes with management platforms in the Information Age. Wondering what tasks can now be automated at least partially?
Bookkeeping
Administrative tasks
Marketing
Content management
Full automation can make your business seem impersonal, especially if you don't do it gracefully. Computers, however, are meant to make everyone's lives easier.
For example, setting up phone lines with answering services can direct calls straight to the relevant department. Health care-oriented platforms and software can help manage patient information, appointments, forms, and more. Content management systems can help run your website and integrate other marketing and sales strategies easily.
As part of a franchise, you might be given access to specific automation that the corporate end has set up already. Any tasks that you used to dread while running a business can now be taken away or at least altered. With all this technology set up already for you, you won't even have to research platforms and software yourself.
You might even be able to see new revenue streams form out of partnerships with tech companies. For example, Lyft is a ridesharing service based on a mobile app, but home health care franchises might be able to partner with them to offer transportation for seniors. Exciting new opportunities like this will always be popping up.
Open a Home Care Franchise Now
There is really no reason to hesitate: opening up your own home health care franchise location is a no-brainer. You'll be able to take advantage of systems and an established brand by investing in a franchise. Additionally, you'll be offering care to those in need and benefiting the community.
Preferred Care at Home is a leading provider of senior care at home. By partnering with us, you can open up your own location with our support throughout the process. Fill out our form to start your entrepreneurial journey today!