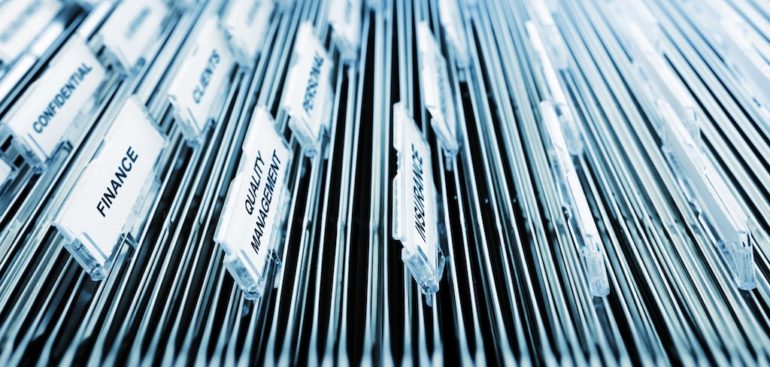 A Beginner's Guide to SOC Report Types and Audits
Photo From elements.envato
Originally Posted On: https://kfinancial.com/a-beginners-guide-to-soc-report-types-and-audits/
When a company outsources elements of their operations to a third-party vendor, they take on some level of inherent risk. However, strategic managers want to know exactly how much risk their organization is about to incur. SOC reports exist as a way to differentiate service providers from their competitors by clearly demonstrating the establishment and effective implementation of their internal controls. These reports help to outline any potential risks customers or partners might encounter when considering working with a service organization.
What is a SOC Report?
As more and more businesses across a variety of industries seek to outsource portions of their core operations, such as payroll processing or medical claims filing, stakeholders need to know that the sensitive data they entrust to other companies will be properly protected. Service Organization Controls (SOC) reports were designed to help companies establish trust in the quality of their services and related controls.
Developed by the American Institute of Certified Public Accountants (AICPA), SOC reports exist as a way for companies that request services (user entities) to receive an independent opinion from a licensed expert regarding the relative safety of their organizational and customer data in the hands of the service provider (service organization).
SOC Audits
To examine and test the system of a service organization, an independent, licensed CPA will conduct a thorough audit of the service organization's financial reporting and/or non-financial internal controls. Individual internal controls are linked to control objectives defined by the service organization and the audit ensures the effective design and implementation of the controls, based on which type of report is being conducted.
The type of report a user entity might request from a service organization depends heavily on the relationship between the two organizations and the services rendered. There are vast differences between the three main categories of SOC reports, but these differences might not be readily apparent to those who are unfamiliar with Service Organization Controls.
Purpose of SOC Reports
SOC reports are intended to meet the needs of a wide variety of user entities that require essential information and assurances about the controls of a service organization. The reports can play an integral role in providing oversight of an organization, visibility into vendor management programs, internal governance and risk management processes, and regulatory oversight. Additionally, SOC reports help user entities as well as the service organization that is being audited gain transparency into the success or failure of specific controls which can significantly impact the reputation, financial statements, and stability of an organization.
SOC 1 Report
A SOC 1 report, also sometimes referred to as an SSAE18 report, addresses Internal Control over Financial Reporting (ICFR). The control objectives are related to both business processes and information technology. Some common examples of businesses that receive SOC 1 reports include payroll processors, insurance claims administrators and credit card processors. SOC 1 reports are used by financial statement auditors in reporting on internal controls to comply with the Sarbanes-Oxley Act of 2002, which aimed to crackdown on corporate fraud in public companies.
SOC 2 Report
Unlike the SOC 1 report, SOC 2 reports focus solely on non-financial controls related to operations and compliance. These controls are examined against the five main Trust Services Categories: security, availability, processing integrity, confidentiality, and privacy. A service organization may choose a SOC 2 report that covers security only or any combination of security plus one or more of the other categories. SOC 2 is the most common kind of SOC report for service organizations that hold, store, or process information of their clients, but are not significant to financial reporting.
SOC 3 Report
Contrary to most assumptions, the SOC 3 report is not the most in-depth or advanced audit available. In fact, the SOC 3 report is much less common in the industry and is intended to be shared with the public. It offers a high-level overview of the controls at a service organization relevant to security, availability, processing integrity, confidentiality, and privacy, but does not provide the information necessary to make effective use of the SOC 2 report. These reports can be freely distributed but will often have some information redacted to protect privacy.
Type 1 and Type 2 Reports
For both SOC 1 and SOC 2 reports, service organizations can choose to undergo a Type 1 or Type 2 report. There are several similarities between the reports and both work to form the basis for understanding how the service organization achieves its control objectives (SOC 1) or service commitments and system requirements (SOC 2). The main difference is the time period covered during each type of report and the extent to which individual controls are tested for implementation and effectiveness.
Type 1: this audit report is conducted based on a point in time and only covers the design effectiveness of internal controls. Type 1 reports include a description of the service organization's system and tests to determine whether or not the controls are designed properly to meet control objectives.
Type 2: this audit report offers a more in-depth examination of the service organization's system and covers a set period of time (usually 12 months). Along with including a description of the system, this type of report tests the design and operating effectiveness of key internal controls.
When considering which type of report is most suited to your organization and the needs of user entities, it is crucial to understand the differences between a Type 1 report and a Type 2 report. Many organizations will undergo a Type 1 report as a way of providing initial assurance and a commitment to security while preparing for the more comprehensive Type 2 audit.
If you are seeking a SOC report and need assistance deciding which type of report to obtain, our team of experienced professionals at K Financial is here to help. We specialize in helping businesses reach system compliance and remain competitive in an ever-expanding community of service providers.