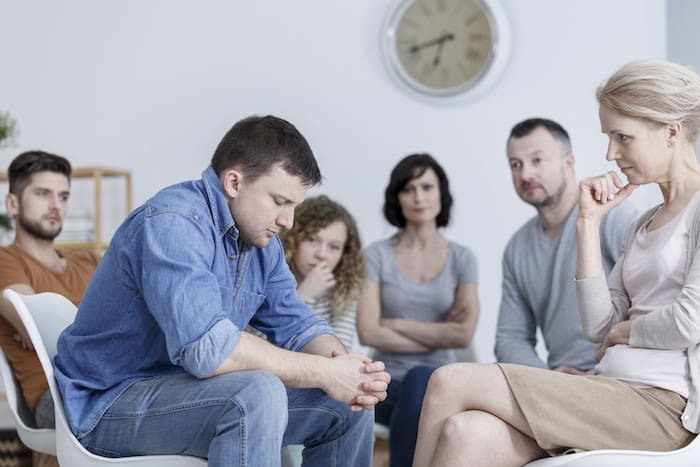 Is There Such Thing as Free Rehab? An Inpatient Cost Guide
Across America, there are millions of people struggling with addiction every single day. According to research, only 11% of these people receive the help they need to get their lives back on track. Why? Because they believe they cannot afford it or they just don't have the support network to guide them in the right direction.
It's difficult to put an exact cost on inpatient rehabilitation. Some programs cost thousands of dollars, others cost significantly less, and some are even free. It all depends on the severity of your addiction and whether you're willing to get help.
Here's the low down on state-sponsored free rehab, paid rehab, and insurance coverage options…
Is There Such a Thing as Free Rehab? Here Are Your Options
Most rehabilitation programs run a course of 30-days. Depending on how severe your addiction is, you may need much longer than this. 30-day inpatient drug rehab programs take on a variety of forms and the overall cost will determine the level of care and amenities on offer.
Out-of-Pocket Inpatient Care
This is also known as residential rehab. As an inpatient, you'll spend a full 30-days on-site at a recovery center. All your meals are provided and you have access to doctors, nurses, therapists and a host of other facilities. The cost of inpatient rehab varies the most. This is because it's largely determined by the level of care and on-site facilities, the venue, and location of the center.
For basic inpatient care, you can expect to pay roughly $2,000. This includes assessments and round-the-clock supervision. However, this cost can fluctuate drastically and go up to as much as $20,000 depending on the level of care and on-site facilities.
There is also the option of partial inpatient care or partial hospitalization. Generally, you'll spend three days per week at the center for roughly five hours per day. You'll also be required to take part in therapy and learn about addiction. Partial hospitalization costs in the region of $7,000-$20,000.
Additional Costs Worth Noting
Some additional costs you should be aware of include admission fees, which usually cost $3,000-$4,000.
Medicated detox programs are sometimes necessary for severe addictions. These range from $300-$800 per day. A medicated detox usually lasts 5-7 days, so this could cost in the range of $1,500-$4,000 in total. Emergency detox programs cost significantly more.
Rehabilitation Covered By Insurance
It may come as a surprise, but some rehabilitation programs are covered by medical insurance. It's probably the most common way of funding rehabilitation costs. However, the amount of insurance cover varies depending on the insurance company and what your health provider is willing to accept.
Some common types of insurance which cover inpatient rehabilitation include Medicaid, Medicare, military insurance, and some private insurance institutions. While not everyone has access to insurance, many inpatient rehab centers offer financing options, too.
State-Funded and Non-Profit Rehabilitation
There are a number of state-funded and low-income rehab programs across the U.S., generally supported by non-profit organizations. Low-income rehab is often free or offered at a very reduced cost. These programs have been developed to help those most in need, no matter what they can afford. One such non-profit organization that offers free rehab programs is the Salvation Army.
State-funded rehab programs are also free, however many of them have long waiting lists and limited funding. Regardless, if you or a loved one is battling with addiction, take that first step and put your name down on the waiting list – help will come for you!
Brush Up On Healthcare News Here
Looking for more information on free rehab programs and what to expect from recovery? You can learn more about what to expect in rehabilitation, understanding addiction, and innovation in addiction care on this site. Head to our rehab section and brush up on your addiction and recovery knowledge today…