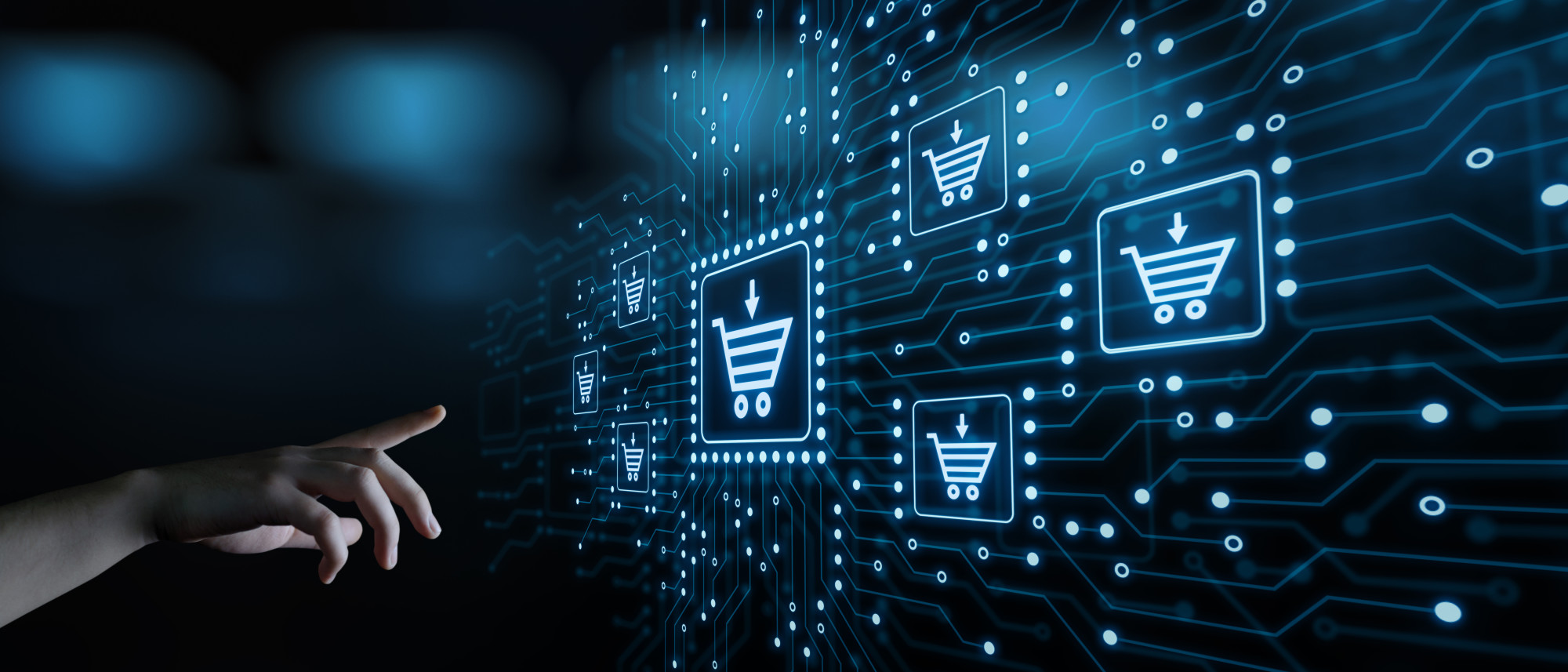 Rev Up Your Online Sales: How to Craft an eCommerce Marketing Strategy
Looking for a new eCommerce marketing strategy?
Did you know that last year eCommerce accounted for over $504.6 billion worth of sales online? And that's only in the US. By 2023, that number is projected to reach $735.4 billion.
Those numbers tell us one thing, loud and clear. If your eCommerce sales aren't high, it isn't because the industry is bombing. The problem lies, instead, with you.
So, the question is how do you fix it? First, you must track down the hole(s) in your system. Chances are the issue resides in (1) your products or services, (2) your customer service, or (3) your marketing campaigns.
For most of you, the issue is your marketing. Don't worry, the article below details 9 tips from expert marketers to ramp up your online sales. When you're ready for sales to explode so you can finally take that trip to Tahiti, read on.
1 Use SEO in Your eCommerce Marketing Strategy
If you haven't heard of SEO before today, then it's time to learn a new term. SEO stands for search engine optimization. Essentially, it's a group of mechanical strategies to improve your ranking with search engines.
AIs now run search engines like Google, Bing, and Yahoo! Though they can process huge quantities of data, they're still no substitute for a human brain. That is to say, they're not a substitute yet.
They're making great strides toward emulating human logic, but they haven't achieved that goal. Until they do, they need your assistance to accurately match your website to a user's query. When you do that, you'll see a rise in your website's page rank.
When your page rank jumps, so do your website traffic. And more traffic equates to more sales, which is exactly what you're looking for.
You can do the SEO changes yourself with tools like the Yoast SEO plugin and Moz SEO bundle. Some companies, like SEO Explode, suggest you include "local SEO" in your strategy because it's the biggest up and coming trend. Search engines like Google and Bing are using it to help small businesses compete with larger conglomerates.
We recommend you try to make the changes yourself before seeking outside help. That way you'll have a better understanding of the subject matter, even if you decide to outsource the work eventually.
2. Focus on Existing Customers
Why waste your money tracking down new customers when you haven't fully utilized the ones you already have? Instead, focus your efforts on customer retention. Loyalty can have a great impact on your bottom line.
When you compare new customers to loyal customers, new customers:
Have fewer items in their shopping carts
Have lower conversion rates
Generate less revenue when they visit your site
Loyal customers are already familiar with your brand. They have no learning curve because they already know how to use your products. Best of all, they're more likely to refer friends and family.
Focus your efforts instead on a customer loyalty program which gives buyers an incentive to spend more when they shop. You can either create a program to upsell customers or simply increase the number of products you sell. Either will improve your bottom line.
3. Go Mobile
Did you know that roughly 79% of Americans shop online, and 51% have bought at least one item with their smartphones? Wow, 51%? Half of your revenue comes from smartphones.
But how can you capitalize on that?
Simple, design your site first for smartphones. Then design for desktops. Websites designed for mobile devices require dozens of small tweaks, many of which aren't even noticeable on desktops. Mobile devices are tougher to design for.
Get yourself a mobile responsive theme, if you don't already have one. If you didn't build the site yourself, hire a web designer to build a site that works well on both mobile and desktop devices.
4. Use Icons that Show Your Trustworthiness
There are over 1.63 billion websites in operation today. Many are outdated, and some are scams.
Buyers face the prospect of being scammed each time they head to their digital checkout counter. If you want to improve your sales, put their minds at ease. Use icons that prove your trustworthiness.
First, make sure your site is using a secure, SSL certificate. Buyers can see whether your site is certified by checking the URL box in their web browser. If your site is certified, the word "Secure" will be shown before your web address.
You can also add icons, like those given out by the Better Business Bureau, VeriSign, and PayPal. Make sure you show these badges on the checkout screen and next to any forms that visitors need to fill out.
5. Improve Your Copy
The copy is the text on your page. Unfortunately, it's the most overlooked element on eCommerce sites. They focus instead on optimizing images and page layouts and forget about the words. But the words are what prompt your customers to buy your products.
We recommend you focus first on learning how to write copy. You can use the copywriting skills you pick up on literally every page you create. It can sway customers who are on the fence, and persuade buyers who aren't sold on your products.
6. Accept Different Payment Options
One of the simplest of the eCommerce tips and tricks is to offer more payment options. All digital stores offer credit card options. Make sure that yours include Mastercard, American Express, and Discover.
The more options you offer, the less likely you are to lose a potential customer due to payment conflicts. That's why you shouldn't stop with credit cards. PayPal is also a must nowadays.
You may also want to look into Apple Pay and similar services. The financial landscape changes quarterly, so be sure to check for the latest trends.
7. Don't Miss Out!
Fear of missing out (FOMO) is arguably the greatest sales tactic that marketers can use to boost their sales. When you create a sense of urgency, buyers are forced to make a decision. It forces those fence-sitters to buy rather than continuing to browse the web and forgetting about you.
An essential part of eCommerce marketing focuses on conversion rates. In other words, how many visitors actually make a purchase on your site and how many are just window shopping?
The easiest ways to implement FOMO is to create a limited number of items being sold. The other method is to use a timer and count down to the end of the sale.
8. Focus on the Holidays
Holiday times are historically the times that consumers are most willing to spend money. If you create marketing campaigns specifically for holidays, you'll see a greater return on your investment.
Black Friday, Christmas, and Valentines Day are absolute musts. Other holidays include things like Cyber Week, Spring Break, and the Fourth of July are also big sales days.
9. Showcase Your Top Sellers
You want to get the most mileage out of what you already have available. That's why we recommended you focus on your loyal customers. It's also why we suggest you put your top selling items front and center.
There's a reason those items are selling well. Capitalize on it. Put them directly under the hero image at the top of your page, so all your visitors will see them. It's guaranteed to improve your sales.
What's Next?
You've now learned 9 new tips to improve your eCommerce marketing strategy. Start with the ones that are easiest to implement then move on to the rest. And that's just the tip of the iceberg.
If you want to learn more about improving your conversion rates, come browse our library full of other brilliant marketing articles. So long and good luck!