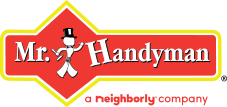 Mr. Handyman of Dallas Seeks Skilled Carpenters, Remodelers and Handyman Professionals
Dallas' premier handyman company is growing and seeking to hire hardworking trades and home services professionals to expand its highly experienced team.
FOR IMMEDIATE RELEASE
Dallas, TX, June 4, 2022 – Mr. Handyman of Dallas is one of the region's top handyman companies and they are looking for skilled carpenters, technicians, handymen, and remodelers to join their ever-growing team.
This opportunity is ideal for "MacGyver-like" handymen who can do it all and are looking to stop chasing payments, dealing with subcontractors and handling the business-side of their profession—including managing customer expectations, sales and marketing efforts, accounting, taxes and booking jobs.
"If you want to join a team of experienced professionals who are passionate about serving the Dallas community, then you've come to the right place," says Mr. Handyman of Dallas franchise owner David Scott. "We're looking for committed individuals who pride themselves on their attention to detail, professionalism and integrity."
The positions offer steady work and competitive pay, including health insurance benefits and paid vacation and holidays. Successful candidates will have access to a company vehicle with fuel, maintenance and insurance paid in full.
While employed with Mr. Handyman of Dallas, successful candidates will be expected to complete small to medium repairs, remodeling and other home improvement projects. Not only will they be required to ensure the efficient use of materials and maintain adequate stock of necessary supplies and equipment, but they will also be responsible for keeping the company vehicle and equipment properly serviced, clean and in good working order.
Mr. Handyman of Dallas is known for their dedication to outstanding workmanship and excellent customer service. Subsequently, successful candidates will need to communicate with customers regarding the scope of work, cost estimates and acquiring additional work in a professional and friendly manner.
While the dedicated customer service team will handle booking and scheduling estimates and jobs, successful candidates will be asked to complete invoices, and weekly reports as required. Furthermore, they will need to collect payment and/or payment information from customers for work performed.
Mr. Handyman of Dallas is passionate about helping their team grow and further their careers. Thus, successful candidates may be asked to complete cross-training and cross-selling in related positions.
"When you join our team, you are treated like the professional you are. We work with clients that appreciate quality work, and know excellence when they see it," says Scott. "Our company will work as hard for you as you work for us."
Before applying to this exciting opportunity, candidates should ensure they meet the following job requirements:
Have a valid Driver's License (TX preferred)
Have a clean background check
Own their own tools
Are a skilled tradesman with 5+ years of experience in home maintenance, repair and remodeling
Live in the DFW Metroplex
Possess the ability to work independently
The company is looking to fill these positions as soon as possible. Apply today to join an exceptional Dallas handyman team and take the next step in your career.
About the Company:
An established handyman company that has been serving customers loyally for more than 15 years, Mr. Handyman of Dallas is located in North Dallas. The company excels at connecting with clients and solving their problems. As part of the Neighborly franchise, Mr. Handyman of Dallas operates according to the company's code of values. This includes being transparent with customers, acting with integrity, and maintaining a professional work environment. They are proud to be part of a leading national service franchise.
For more than 20 years, Mr. Handyman franchisees have consistently hired reliable, customer-focused team members. Not only are their team members knowledgeable and skilled, but they are also highly experienced at completing a range of trades and understand the value of building long-term relationships with clients.
Mr. Handyman of Dallas only hires the best technicians, carpenters, handyman and remodelers, and are industry leaders when it comes to being a trusted, knowledgeable resource for both residential and commercial customers.
Media Contact:
David Scott
Mr. Handyman of Dallas
5930 Lyndon B Johnson Fwy #250
Dallas, TX, 75240
972-627-4518
https://www.mrhandyman.com/dallas/
Originally posted On: https://syndication.cloud/mr-handyman-of-dallas-seeks-skilled-carpenters-remodelers-and-handyman-professionals/