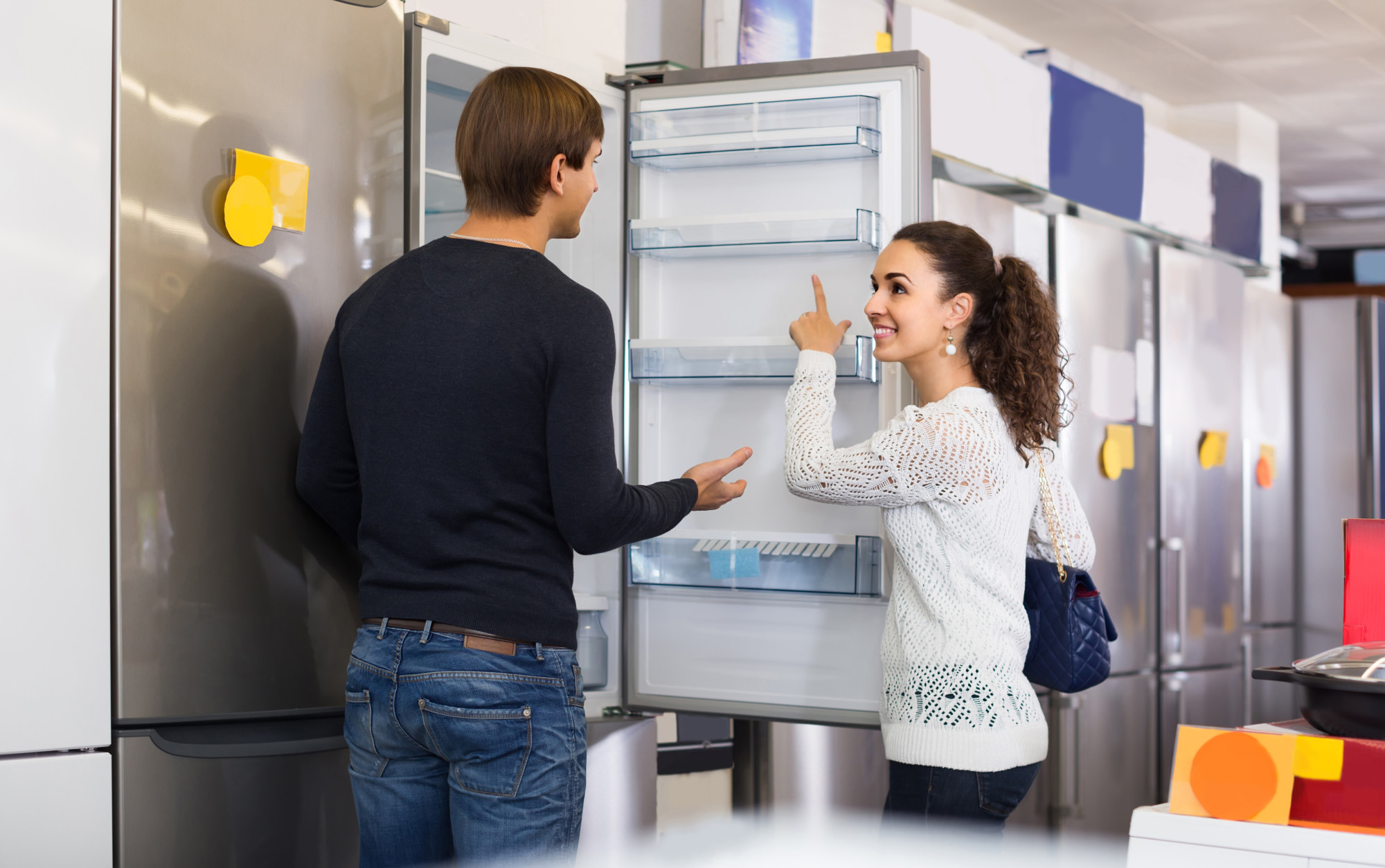 The Ultimate Appliance Buying Guide
Is it that time of the decade to get new appliances for your home? Are you planning to buy some new appliances as you undergo a kitchen renovation? Are you ready to convert your home into a smart home?
58% of homeowners in the US plan to renovate or improve their homes. With the rise of smart appliances and smart homes, who wouldn't want to renovate? Even if a smart home isn't your goal, you'd still want the best appliances for your home.
In this appliance buying guide, we'll show you how you can get the best appliances to fit your home.
1. Measure the Appliances and Consider Your Space at Home
Never buy an appliance without considering your space at home. Otherwise, you risk sacrificing space in place of getting the perfect appliance. While this should be a no-brainer, many people still make this mistake.
Before you go shopping, take initial measurements of the space where you'll put the appliance. When you get to the store, bring a measurement with you. Take the measurements of its width, height, and length.
When you get back home, measure the door which you'll bring the appliance through. Don't forget to do the same with your corridors and hallways. Also, consider the sizes of your cooking equipment when you're getting cooking appliances.
Never buy an appliance without taking measurements of it and your home. It'd be terrible to find out only later that there's no way the brand new appliance won't even go through the main door. Often, this is the result of impulse-buying, which we'll talk about later.
2. Do a Door Inspection on Your Appliance 
Speaking of doors, don't forget to do a door inspection on appliances that have doors. This applies to refrigerators, ovens, washing machines, and more. This is another no-brainer, especially if the new appliance is bigger than the old one.
Take note of the space in your kitchen. Notice how far the doors of your old appliance reach. If you want to make sure, take the measurements of your space.
When you go back to the store, pay attention to the doors of the appliances there. Bring your measurements with you, if you want and consider how much space you're sacrificing. If you live with other people, be aware of how the appliance will affect a crowded kitchen.
Is your automatic washing machine snuggled up in the hallway across the bathroom? Consider how an open washer door might block the way for anybody who needs to get to the bathroom. If it's located by the laundry room door, check if the washer door might hit the laundry room door.
3. Learn From Others' Mistakes
You might've heard of a neighbor who wouldn't shut up about how her washer is so noisy when she's using it. A friend of yours might've complained about the gas range that keeps clicking when he sets the burners on low.  
You don't need to make the same mistakes to gain the same wisdom.
Listen to the complaints and delights other people have about their appliances. If possible, ask them some more about the appliances. Ask what they liked about it and what they didn't like about it.
Inquire how often they've had to get it repaired. Ask them if they'd buy something else if they had the chance to. By listening, you're also doing them a favor by allowing them to let off steam.
4. Impulse-Buying Is a Massive No-No
You don't need an appliance guide to tell you this. This applies not only to appliance-buying but to shopping in general. Never let your shopping impulses get the better of you.
It shouldn't matter that you think a shiny fridge will match your brand new countertops. Don't buy the first washer you see because it seems to have the whole package. Take the time to compare, ask, and read about them.
A little research goes a long way, especially in buying an appliance. Whenever you make a kitchen upgrade, it's always a smart move to consider your Return on Investment (ROI). When you sell your home later, the appliance will even help increase your home's value.
Finally, a good tip on choosing what appliances to put in your home is to watch their market value when placed in your home. Note the best-rated appliances on the market, since they often offer good ROI.
5. Be Certain You Can Get It Repaired
Somewhere down the line, you'll have to get the appliance repaired. If you're buying imported appliance brands, make sure you know someone who can repair them. Some brands have appliance parts that are exclusive within their brand while others don't.
Here's a great appliance-buying guide tip: buy a local brand when you'll bring the appliance to a vacation house. If you take a European brand, for example, it's unlikely repairmen in the vacation area can repair it. 
6. Pay Attention to Details and Any Necessary Extras
As we said before, consider your home and if it's fit enough to house the new appliance. If you're in an upstairs apartment, you want a washing machine with a drain tub. If you want a powerful washer, the floor needs to be able to handle that kind of power.
The aesthetics of an appliance might trick you into thinking it's what you need. However, remember that not all appliances work well on without supplemental equipment. For example, you might need to buy exhaust fans and vents for a particular cooktop.
If you have the money to get the set, then, by all means, go for it. If you're on a tight budget, it's better to stick to an appliance that doesn't need extra equipment.
7. Appliance Buying Guide Bonus Tip: Read the Fine Print 
Read the appliance's instruction manual before you buy it. Give special attention to appliances with high-tech features. If you're likely to get lost in the owner's manual, the appliance might not be for you. 
More homeowners convert their houses to smart homes. However, the best appliance brands for you aren't always the most cutting-edge. If you know you'll end up ignoring its other features, get a simpler appliance for a better deal.
Enjoy Your Improved Home
That's it for our in-depth appliance buying guide for homeowners. Now, you can get the best appliances worth your money. Remember, you don't always need to get the top appliance brand to get the best appliance for your home. 
Did you enjoy this read on how to get the appliances most-fitting for your home? Check out our other helpful appliance guides now.