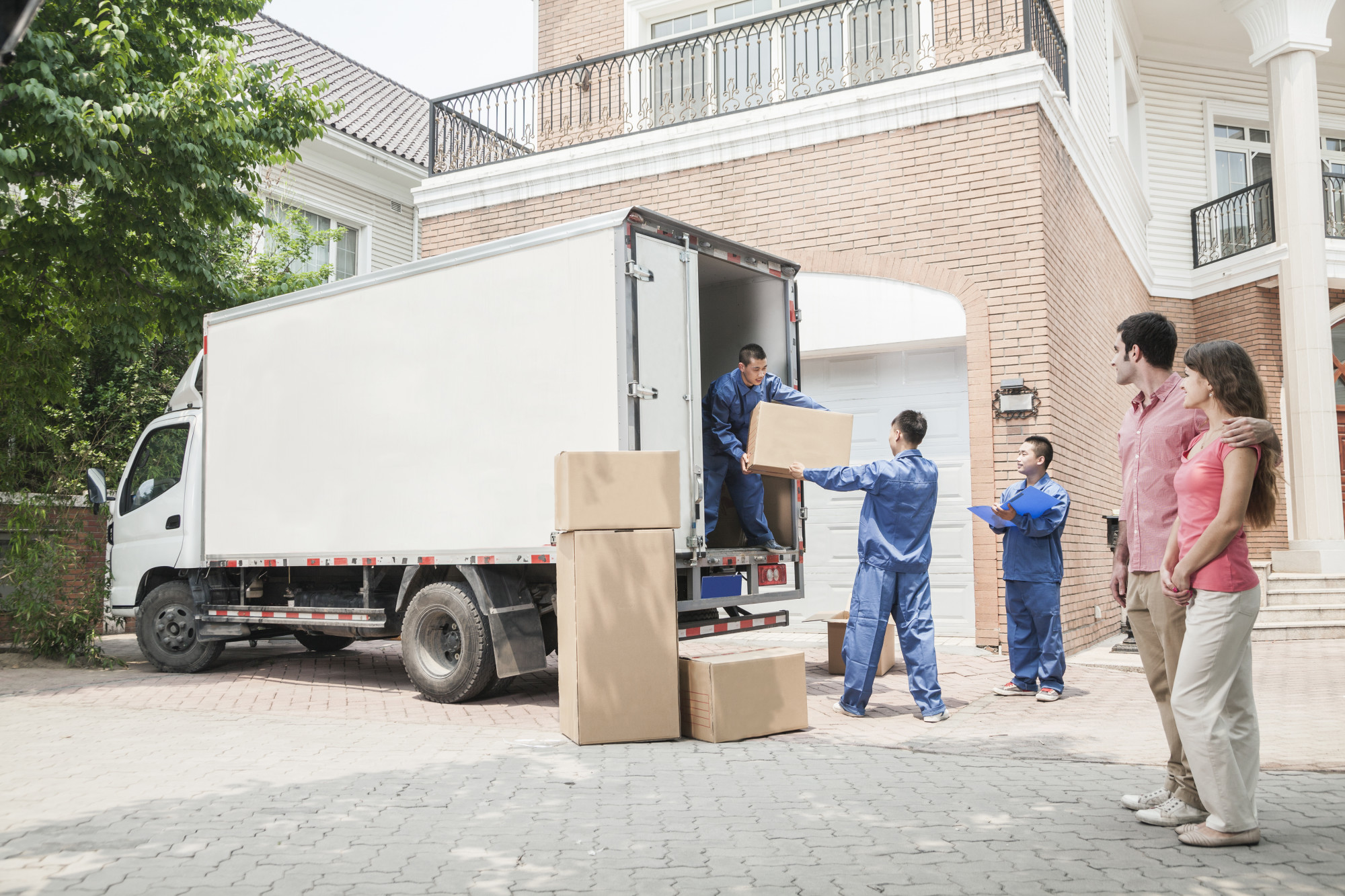 Moving Yourself vs Hiring Movers: Which Is the Best Choice for You?
Originally posted on https://indypromovingcompany.com/2019/07/25/moving-yourself-vs-hiring-movers-which-is-the-best-choice-for-you/
So, you've got the keys. You're ready to make the move!
When you're moving to greener pastures, it can be an exciting time. But it can also be extremely overwhelming. In fact, moving home is in the top 5 most stressful circumstances you may have to face in your life.
And it probably won't happen only once. According to research, the average American moves home more than 11 times in his or her lifetime!
So, how can you make your move run smoothly?
It all comes down to this conundrum: moving yourself vs hiring movers. Let's take an objective look at both sides to see the pros and cons.
Are you ready? Let's get moving!
Key Factors to Consider
Before taking a look at the pros and cons of how to move house, there are several factors to consider. Because every move is different.
For example, a college graduate. Moving a few belongings from his home town into a dorm room may be as simple as squeezing his stuff into the backseat of a car. Whereas a family of 5 moving across the country will need a bigger and better plan.
Here are a few factors to consider when deciding on hiring movers or moving yourself:
Your budget
Distance to the new home
Personal preferences
The complexity of the move
Because of these factors, it means there is no one-size-fits-all solution when it comes to moving. But there are pros and cons to both. Read on for the 411.
Moving Yourself
When you're moving yourself, what's the usual process? You pack the items and load them into your personal vehicle or rental truck. Then you'll unload everything the other end, drop off the rental truck, and unpack everything yourself.
But if you decide to move yourself, what are the pros and cons?
Pros
Self-moving gives you complete control over the moving process. You choose the truck, the moving supplies, and you get to handle everything, making sure nothing gets damaged during the move. For instance, if it's rainy weather, you make the decision about how to protect your belongings.
You also have the flexibility to decide when to begin and end the move. For example, if you get the keys a few days early, you can start moving a few things over little by little.
If you're well organized, you can also make sure every piece of furniture and box gets placed into the right room. Or you'll have to do a huge reorganizing session before you start unpacking.
If you're on a tight budget, moving yourself can be a little cheaper than hiring movers. Especially if you use your own personal vehicle or can borrow a truck from a friend.
Cons
On the negative side, opting to move yourself can create a lot of extra work.
First, you need to plan the logistics and timing, which can be a nightmare if you misjudge anything. The moving process can also take much longer than expected, due to lack of experience and not enough hands to help.
On top of the initial planning and coordination, there is the heavy lifting to think about. Lifting heavy boxes and key items of furniture can be tough, especially if there are a lot of staircases. There are 1 million back injuries per year in the US, and chances are, at least one of your party will strain themselves during the move.
Inexperienced movers may also scratch up the walls or damage some of your belongings too. Whereas moving companies have experience in moving fragile items. And they know how to maneuver large items into homes without causing any damage.
You also need to take into consideration the stress on your body. By the end of the day, you'll feel exhausted and sore. But there will still be so much to do!
Costs
If you're thrifty, you might think that being a self mover will save you a butt load of money. But supply and rental costs can start to add up considerably.
For instance, many rental trucks cost more than you think, as some have hidden charges. You also need to take into consideration the cost of gas, and any extras like insurance. If you don't have free help or you're traveling a long distance, you may find yourself spending more money then you'd thought.
Asking your willing friends to help is a great way to save some bucks. But even the best of friends may expect a little recompense at the end of the day. Even if it is just a pizza and beer.
While you might save a few dollars here and there, opting to move yourself seems to be more stressful than it's worth. But what about hiring movers?
Hiring Movers
If you decide to hire movers, they can get you from A-B stress-free. From packing your boxes and heavy lifting to transporting and unpacking your belongings in your new place.
Sounds easy, right? But what are the pros and cons of hiring movers?
Pros
You won't have to lift a finger!
Leave all the heavy-lifting to the professionals. A reputable company will pack and move your belongings without breakages or damaging your interiors. There will be no risk of a dear friend pulling their back in the process either.
Besides the heavy lifting, an experienced moving company will be efficient and reliable. They will arrive on time and have all the appropriate moving supplies they need. Whereas friends can often be unreliable.
Instead of stressing about the move, you can sit back and relax. Or you can use your time to look after the kids and pets.
Many moving companies also have insurance or some kind of damage coverage too. This means if anything becomes broken or damaged during the move, you'll get reimbursement for it.
Cons
While the move will no-doubt be stress-free, you do lose a measure of flexibility. As with any service, you have to choose a specific date and time for the move. You may not be able to change this after booking.
You may also not like the manner they pack your boxes or load your belongings. Even though they are professional, you may have different standards. A measure of trust in the company is definitely needed, so be sure to choose the moving company carefully.
On the same line of trust, handing over all your precious belongings to a stranger may feel unnerving. It's vital to make sure you're choosing a reputable company. Are the licenses, insured, and trustworthy?
You can often figure out how genuine they are by checking their website.
Costs
Obviously hiring movers is going to cost a bit more than moving yourself. And the rates usually stay the same, whether you're moving around the corner or halfway across the country.
But you're paying for a stress-free service. What would you rather do? Still be moving and unpacking at midnight with aching joints, or tucked up in bed, all cozy and rosy, with everything in its place?
For many, this makes the price-tag worth every dollar!
Extra Options When Hiring Movers
When hiring movers there are usually several packages to choose from. You can choose a package that suits your circumstances most.
For example, choose a package where you can do your own packing and unpacking. This means you only need to pay the movers to do the heavy lifting and driving. You have full control over packing your belongings, but you don't have to do the heavy lifting — it's a win-win!
Some companies also offer packages especially for local moves and long-distance moves. For instance, a long-distance move may require extras. Such as overnight storage, extra safe packaging, and strategic truck loading. A professional moving company will provide all the services you will need for a long-distance move.
Moving Yourself vs Hiring Movers — Let's Wrap Up!
It's clear to see that whether you move yourself or you hire a moving company, there will be pros and cons to both. It really depends on your particular circumstances. The important thing is to weigh all the pros and cons above before making a decision.
But while there is no one-size-fits-all solution to moving, the one-size-fits-BEST has to be hiring movers.
While it may cost a bit extra, you definitely get more bang for your buck. And because of the variety of packages many moving companies offer, you will surely find a package that suits your budget.
On top of an organized and efficient move, you will feel stress-free. You might even enjoy yourself!
Keep Calm and Move House
Moving yourself vs hiring movers, which one will you choose?
If you decide to hire a moving company, it's always a good idea to shop around. But if you're in the Indianapolis area, there's no need to search anymore. We at IndyPro Moving Company are ever-ready to make your move run as smooth as possible.
For more information about our variety of services, click here and get ready to keep calm and move house!