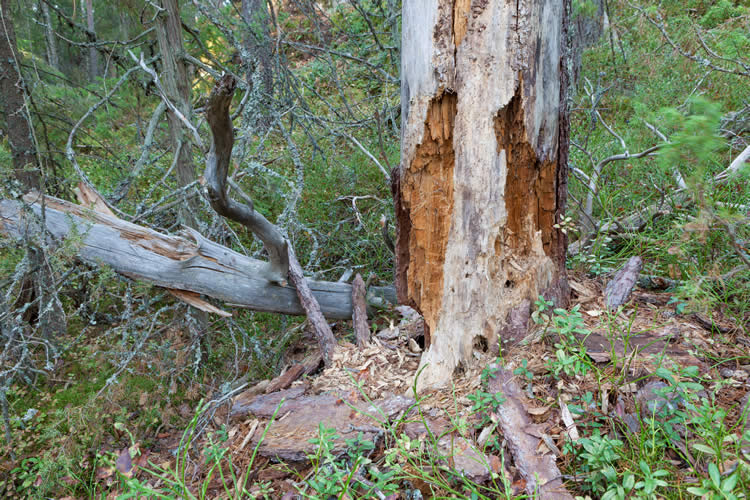 What You Need to Know About Cedar Removal in Austin Texas
Photo from Adobe Stock
Originally Posted On: https://www.welovetreestx.com/what-you-need-to-know-about-cedar-removal-in-austin-texas/
What You Need to Know About Cedar Removal in Austin Texas
If your land has cedar trees that need removing, look no further. Learn all about cedar removal in Austin Texas and what you need to know here.
Why chop down cedar trees?
Cedar trees have a way of taking over things. They're a scourge on the prairie and populate with ease.
No matter what type of soil you have, a cedar tree can grow. Type 1, 2, sandy, rocky, and even loamy soil can house cedar trees.
To keep land productive, you have to keep trees under control. That's why homeowners, ranchers, and farmers benefit from cedar clearing in Austin. However, you'll want to ensure you're not removing any protected species.
What do you need to know about cedar removal services in Austin, Texas? Read on to find out.
Importance of Cedar Clearing in Austin
Why is cedar clearing in Austin such a big deal? What might look like a small harmless tree can eventually produce thousands of seeds.
As the trees get bigger and more prominent, they block out the sun. Other varieties of trees and lush grassy yards can start to wilt and weather. If cedars take over a pasture, they can make it virtually impossible to graze!
Water Hogs
Another problem with cedar trees is that they absorb a lot of water. The greedy cedars will steal water, making it hard for other plants to grow.
In a single year, this might not be a problem. However, once you hit a dry patch, cedars can hinder grass production by quite a bit.
Eye Sore
Another reason to remove cedars immediately is the cosmetic side of things. For a lot of people in Texas, cedars are an eyesore. They interrupt what could otherwise be a spectacular landscape.
Allergy Irritant
Did you know that cedar trees are infamous for producing pollen? Different areas of Austin, Texas, are rich in cedar pollen.
Allergic reactions include headaches, sore throats, runny noses, and irritated sinuses. In extreme cases, cedar pollen can even cause swelling of the face.
Locals call the symptoms cedar fever. Thankfully by routinely clearing out these trees, you can reduce your exposure to the pollen altogether.
Fire Threat
In populated areas, cedar trees also pose a significant fire hazard. These trees are known for burning quickly, making it challenging to control the fire.
Professional Cedar Removal Austin Texas
If you live in an isolated area, periodic burning can keep the cedar trees under control. The only problem is that burning cedar trees can be unsafe.
You might accidentally kill desirable trees such as pecan and oak or native Texas grasses. Another downside to burning is that it's usually more expensive to have the burned tree remnants hauled off.
Hiring Tree Removal Services
When you hire professional tree removal services, they'll be able to remove cedars in an environmentally friendly way. The best companies will make it so that can use your land for anything you want.
By using the best cedar eater brush cutter, you'll be able to reclaim your yard in no time. As long as you hire a team experienced in cedar removal in Austin, Texas, you'll get great results.
What About Protected Trees?
Now that you know a little about cedar tree removal let's talk about protected trees. It's always a good idea to reach out to your jurisdiction to ask about what species of trees are under protection. Most jurisdictions that have tree protection ordinances will have specific rules for when you can and can't remove a tree.
For instance, sometimes you can remove a protected tree if it's small enough. Take, for instance, heritage trees.
Heritage Trees
Heritage trees grow up to be gorgeous, and they fall under the list of protected trees in Austin, Texas. Examples of heritage trees include Texas ash, Texas madrone, all oak species, and pecan trees.
If any of these protected trees are 19 in or larger in diameter, you're not allowed to remove them. If the tree is over 8 inches in diameter, it must be mitigated after removal.
The only protected trees that you can have fully removed without mitigation are those under 8 in diameter. You won't have to worry about any jurisdictional permitting or legal repercussions.
Cedar Elm
Another one of the heritage tree that's protected in Austin, Texas, is the cedar elm. You might be wondering why any type of cedar would be protected.
Unlike other cedar trees, cedar elm serves a lot of great purposes. The tree provides a lot of shade; it can handle adverse weather. It's great for lining neighborhood streets.
Since cedar elms don't require a lot of care, they're a prime choice among homeowners. Finally, cedar elms don't have invasive roots; instead, their root system is fairly shallow. You won't have to worry about this tree hurting other plants.
What About Eastern Red Cedar Removal?
Should you pay for cedar removal if you have Eastern reds? There's a common misconception that Austin, Texas, is at war with Eastern red cedars. However, these trees are actually called junipers.
Junipers belong to the Juniperus genus tree family. There are very hardy trees that can tolerate almost any dry season.
Eastern cedars can also withstand extreme heat, cold, and salty soil. These trees are a perfect choice if you're looking to design a plant screen.
Plant Screen Tips
Clearing out invasive cedars means you have room to do what you want with your yard. For instance, maybe you'll set up a plant screen.
A plant screen or landscaping screen is a type of buffer. Plant the trees in a zigzag pattern to create the perfect natural look.
Environmentally Friendly Austin Tree Trimming
Ranches, home lots, site prep, and construction projects; there are a ton of locations that can benefit from cedar clearing in Austin. We Love Trees is all about providing customers with environmentally friendly cedar clearing options. Instead of coming in and tearing things out, we take the surrounding plant life into account.
By brush clearing your property, we can help your soil be healthy and sustainable. Your property will enjoy natural fertilization, which will lead to prosperity for years to come.
Don't wait any longer to perfect your space! Call us today to schedule your Austin tree trimming on-site estimate.