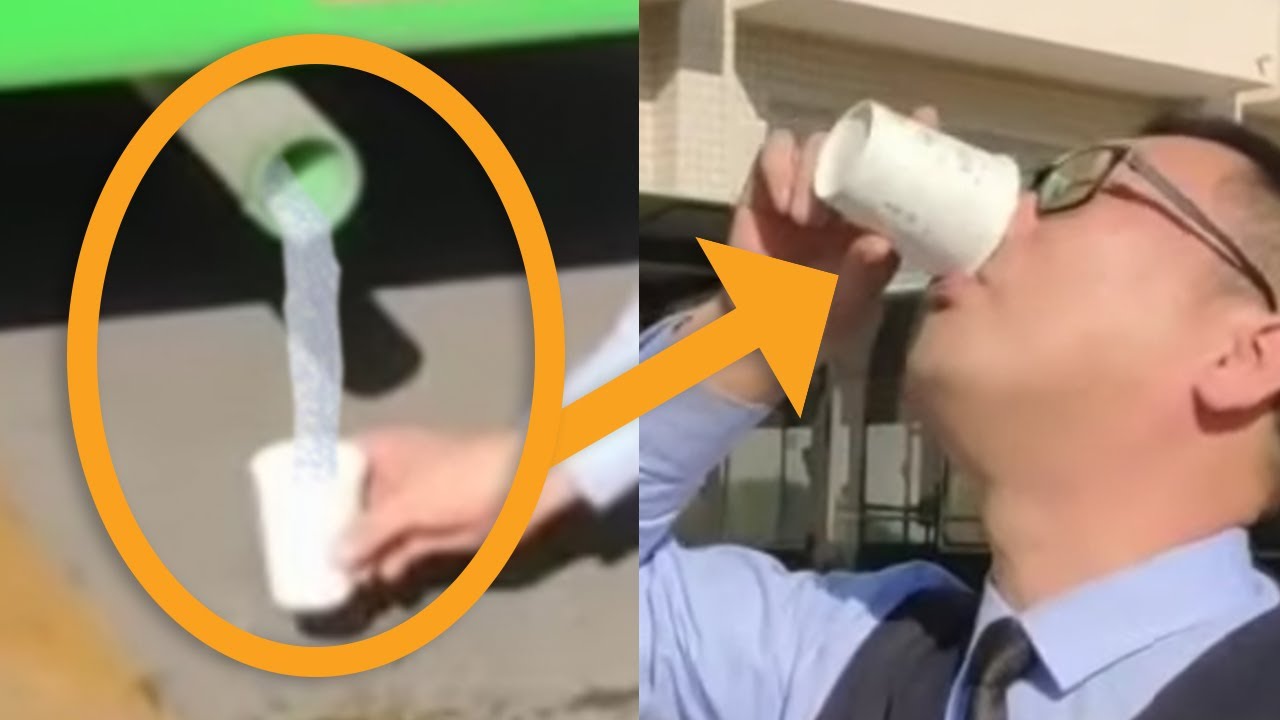 Man Drinks Water from Exhaust of Bus. Is That Even Safe?
An opening ceremony to mark the hydrogen fuel cell buses officially operating along the 727 route was held in central China's Zhengzhou on October 30.
In the video, a bus driver used a paper cup to collect the water which exhausted from the fuel cell bus and drunk it all to show how clean it is.
He said: "The bus only exhausts watery transparent liquid and the liquid reaches the drinking water level. I will show everyone if the water is drinkable now."
After he finished the half a cup of the liquid, he said: "The water was warm, which was around 30C. It tastes quite good, a bit sweet."
Two fuel cell bus had a trial operation in the city on August 16, 2018, and 21 more fuel cell buses started an official operation on December 29, 2018.
Now the 727 route has become the official route for 23 fuel cell buses and 200 more fuel cell buses will be produced by the end of this year (2019) or the start of next year (2020).
Each fuel cell bus is worth around £444,000 (4000,000yuan), so it is called "the Rolls-Royce of the buses".
Video footage provided by Newsflare.com
—————————————————————————————-
Subscribe to Facts Verse: http://bit.ly/FactsVerse
—————————————————————————————-
Our Social Media:
Facebook: https://www.facebook.com/factsverse/
Instagram: https://www.instagram.com/factsverse/
Snapchat: https://www.snapchat.com/add/facts-verse
Pinterest: https://www.pinterest.com/factsverse6…
—————————————————————————————-
For more videos and articles visit: http://www.factsverse.com