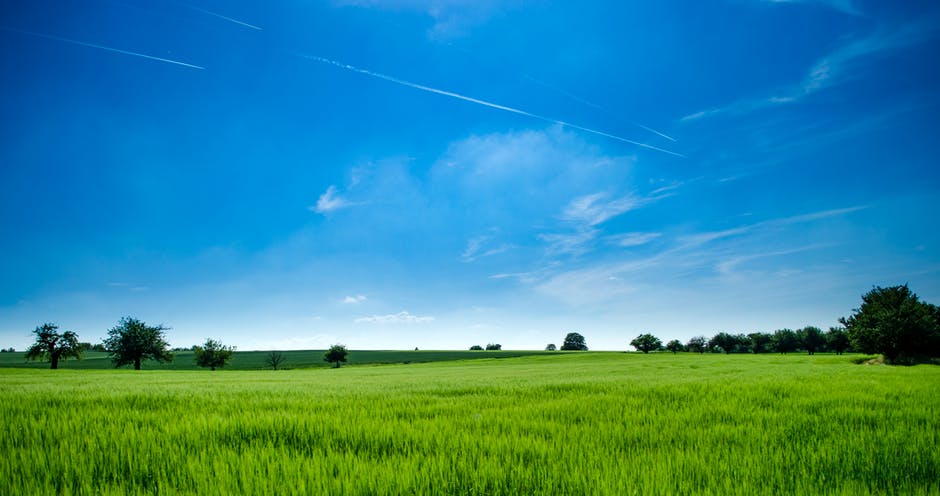 Selling Your Florida Land: Real Estate Agent or a Land Buyer Company?
Originally posted on https://landscouts.com/blog/florida-land
Do you have land in Florida that you've decided to sell?
If so, then we're certain that you've thought about working with a real estate agent. You know that your lot is valuable, but it seems like current market conditions don't always reflect that.
Even though over 900 new people move to Florida every day, it seems like they're much more interested in buying homes than vacant land.
You're confident that the right real estate professional can help you to sell your Florida property quickly — and for a price that makes everyone happy.
The truth, however, is often quite different from your expectations.
Selling land is quite different from selling a home, and many real estate agents simply don't have the knowledge or experience that it takes to find and negotiate with interested buyers.
Have you thought about selling without a realtor, and going with a land buyer company instead? Though it might seem impossible at first, you do have other options when it comes to your Florida land.
Read on to learn more about both of your options.
What to Expect When Working with a Real Estate Agent
So, you're thinking about working with a real estate agent to help you to sell your Florida land.
First, let's take a closer look at what you can expect when you work with a real estate professional.
You'll need to do your homework and make sure that you find an agent that has direct experience with selling vacant land properties. The market for land is almost entirely different from the market for houses, so be warned that finding a qualified agent can often take a good amount of work.
However, interested buyers are likely to be those who want to build their own homes, or those who want a vacant community lot for a business or a residential condo or apartment complex. Other potential buyers include miners, farmers, or people who want to build a home on your property and then flip it for a profit.
You and your agent will work together to determine not only the kinds of properties your land could be a good fit for, but also what is legally allowed by your local zoning regulations.
Often, this means that you and the real estate agent will meet with a land surveyor to learn more about the property you're looking to sell.
How Agents Market Your Property
There are several different ways that a real estate agent will be able to market your Florida property.
First, they'll likely hire a professional photographer to take pictures of your property. This will, of course, cost you more money — but it's always worth it. Taking photos of your landis quite different than taking some of your home.
You'll need to think about things like shooting at different times of the day, from different angles, and featuring any trees, plants, and flowers on the property as well.
Then, both you and your agent will develop strong, buyer-focused text copy for your listing. Here, you should describe the history of your property, pique buyers' interest by describing the lot's potential, and try to make buyers emotionally connect with the story you're trying to tell.
They'll list your lots on their own site, which may (or may not) be popular among local land buyers. They'll also make sure that your lot is listed on other real estate websites, and respond to inquiries on your listings.
They'll handle giving tours and walk-throughs of the land, as well.
Should you get an offer, the agent will negotiate with the buyer on your behalf — which is one of the main reasons why many people do opt to go with an agent instead of selling their land on their own.
The Cons of Working with a Real Estate Agent
If you have Florida land for sale, it's true that there are lots of advantages to working with a real estate professional.
For those who can afford it, an agent means not having to deal with potential buyers on your own, not worrying about developing listings, and removing yourself (at least partially) from the negotiation process.
However, there are also quite a few cons.
First of all, there's the fact that, as we mentioned earlier in this post, it can be a major challenge to find an agent that has the experience with selling land that you need to get a great deal and attract interested buyers in the first place.
But even more than that, there's simply the cost of working with a real estate professional. Perhaps the biggest cost is the agent's commission.
You can use this calculator to help you to determine exactly how much you'll likely end up paying them. Especially if you feel like your land sat on the market for a long time, or if you're unhappy with the price at which your agent listed your land, paying this commission can feel irritating.
Then, there are the fees that the real estate agent charges for their time. These fees can also be high, and cover things like time spent giving tours, listing development, marketing, and much more. Again, if you feel like you received subpar service, it's easy to feel annoyed by the prospect of high fees.
Finally, there are closing costs on selling your land. You'll likely be responsible for paying those, too.
Especially if you're selling your land because you're in financial trouble, it can be incredibly hard to stomach all these costs.
The good news?
There is another way to sell your land.
Let's talk more about that now.
Selling Without a Realtor: What to Expect
Maybe the whole idea of working with a real estate agent just isn't for you.
You do have the option of selling your land entirely on your own, without having to work with an agent.
If you go this route, however, remember that you'll be responsible for everything that an agent would normally handle.
You'll have to take the pictures, create and monitor the listing, respond to inquiries, take time out of your day to give people a tour of the land, and negotiate with potential buyers.
It's absolutely a lot of work.
It also takes a long time — time that you simply may not have.
For most people who want to sell their Florida land, the best option is to work with a land buying company. But what exactly is a land buyer company, and how does the process of selling your land to one work?
Let's take a look at that now.
Why You Should Work with a Land Buyer Company
Remember that, if you work with a real estate agent or attempt to sell your land on your own, there is no guarantee that you'll actually be able to make it happen.
Sometimes, based on market conditions, the location of your land, and factors totally out of your control, the offers just don't come.
You may also, especially if you're in a serious financial situation and need cash quickly, simply not have the time to wait for an agent to make a sale. You may also just want to finish the process of selling your Florida land as quickly as is possible.
After all, there's no denying that the process of selling a property is incredibly stressful.
What's not?
Working with a land buyer company.
How It Works
So, what should you expect from the experience of working with a land buyer?
Essentially, they'll make you a cash offer on your home.
In most cases, you need to provide just your first name, your email address and phone number, as well as the address of the Florida property you're looking to sell.
You should be able to get an estimate about what the buyer will be able to offer you from that information alone.
Here's the best part about working with a reputable land buyer company: they won't charge you any kind of fees or commission. That's certainly not something you could hope to get away with if you worked with a real estate agent.
You're also under no obligation to accept the offer. It's all about understanding what your property is worth and opting for a fast turnaround or taking a day or so to make up your mind.
Perhaps the best part of all is that we also take care of closing costs, liens, and any back taxes that you owe on your property. For many homeowners, this alone is enough of an incentive to accept a cash offer on their lot.
How Is Your Lot's Value Determined?
We know you're curious about how the value of your lot is decided upon.
At LandScouts, there are a variety of factors that go into the decision.
First of all, we have an enormous database of information on Florida land from the county records. This makes it easy for us to determine things like the current market value and even how things like your lot's location, surrounding neighborhoods, and nearby transit options can improve the value of your lot.
We also take a look at things like your lot's size, and the kinds of things that it would be possible to build on it.
What Makes LandScouts Different?
So, what is it that sets LandScouts apart from all of the other land buyer companies out there?
After all, there are a lot of these companies out there — so why go with us?
First of all, we understand exactly what you're going through when you need to sell your Florida land — because we've been there ourselves. We understand the stress you're under, your timeline, and will work with you no matter the reason why you need to sell your land.
Additionally, we're able to make you an offer in as little as 60 seconds.
We make sure that we give you a fair offer, as well as two options once you get it.
You can opt to sell your land immediately, and accept the cash amount that's given in the estimate. Or, you can decide to wait, and see if your land increases in value.
And if you decide to accept our offer?
We'll even give you a complimentary vacation with a value of up to $1,495. You can choose from 15 different destinations across the United States. Or, you can explore Mexico, Indonesia, or even Thailand.
The choice is yours — and after the stress of selling your land is finally gone, we'd say that you've seriously earned this vacation.
Ready to Receive a Cash Offer on Your Florida Land?
We hope that this post has helped you to decide whether it makes more sense for you to sell your Florida land by using a real estate expert (or on your own) or to work with a land buyer company.
At LandScouts, our priority is to make it as easy as possible for you to get rid of your unwanted land. We promise to make you a fair offer in as little as 60 seconds — and then you can decide where you want to go from there.
Are you ready to get started?
If so, we can't wait to help take your land off of your hands.
Click here so that you can fill out your estimate form, and begin the process in just a few moments.
A better, more relaxed future is just around the corner, and you can rest easy knowing that we'll work to find a perfect use for your land.