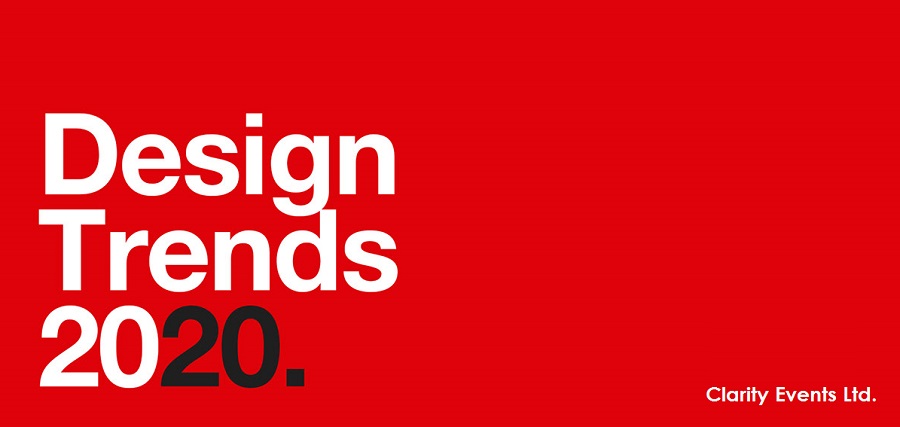 EXHIBITION STAND DESIGN TRENDS THAT WILL BE EVERYWHERE IN 2020
Photo From clarityeventsuk
Originally Posted On: https://clarityeventsuk.co.uk/exhibition-stand-design-trends/
There's nothing like an exhibition or trade show to reach a broad audience. Even better, the audience is already interested in what you have to offer simply by being present.
It's so successful that the UK events industry is worth around £42.3 billion.
The only problem is standing out among your competitors. If your stand looks too much like everyone else's, how will customers remember yours?
Getting your exhibition stand design right is the key to being memorable. We've gathered seven of the best design trends for 2020.
Read on to find out what they are.
1. CUSTOMER-FOCUSED BOOTHS
Design trends in the past focused on creating exhibition stands that would 'wow' the visitor. Thing is, they might remember your display, but they wouldn't always remember your brand.
Creating an experience will build a longer-lasting impact than trying to impress them. Think about what your customers actually need and create an event stand that meets those needs.
If the customer sees you recognise their needs, that's points in your favour. Solving one of them right there are the booth is even better.
This trend also requires your stand staff to engage with customers. It can be off-putting to visitors to reach a booth, only to find the staff busy. They might be chatting with each other or busy with other guests.
Dedicate one member of your team to meeting and greeting – It's their sole job to engage visitors and then pass them onto another member of staff for demos or conversation.
True, this isn't about the design of your stand, but the best-designed stand in the world can't overcome poor service.
2. CREATE RELAXING SPACES AT YOUR EXHIBITION STAND
Building upon trend #1, why not create an oasis of calm at your booth? Other booths can be busy, loud, or trying to manufacture fun.
Your stand can be more laidback and restful. Put in comfortable chairs. Give visitors places to relax.
You might add somewhere for visitors to charge their phones. Maybe get a water cooler.
These rest stops also take into account the fact that being around people can be exhausting. That's particularly the case for introverts.
Just look at the design of workplaces. We know that open-plan designs are terrible for productivity. In fact, 95 percent of employees would rather have an enclosed space in which to work.
You'll win more hearts and minds by turning your stand into a little bubble of calm at a hectic event.
3. LESS IS MORE
Minimalism has been an interior design trend for a while – and with good reason. People feel hemmed in when there are lots of 'things' around them.
Furniture, stands, other people – they all take a toll.
Build some negative space into the design of your stand. It helps make your stand look more inviting.
This also gives your booth staff more space to work. They'll be able to circulate with ease, speaking to more visitors and feeling less crowded.
It doesn't mean stripping your booth design to bare bones. You just need to be intentional about what you include.
Look at your design and ask yourself, "does the visitor need to see/handle this?" If the answer is no, consider if you really need it.
Choosing a modular design is a great way to maximise your floor space. Reassemble the stand for different exhibitions, so it always feels fresh.
4. THOUGHTFUL LIGHTING
You'll sense a theme here, but you don't need to use so many lights your stand looks like a Lady Gaga concert. Consider using up-lighters to avoid harsh glare, or back-lighting to highlight particular features.
Coloured overhead lights can also add a dash of fun to the space. If you're going for the 'less is more' look from trend #3, lighting makes all the difference.
It helps you to carve up and brand the space. Or pair lighting with trend #2 and choose restful, relaxing tones to soothe your visitors.
5. FUN GIVEAWAY SPACES
Trade shows and exhibitions are notorious for 'swag.' That's the term used for the freebies and giveaways visitors can expect.
Many companies will dish out branded pens, USB sticks, or tote bags. While they're all functional items, they're easy to forget. They're also not fun.
Turn part of your stand into a dedicated giveaway space. Consider a makeshift pick 'n mix table. Or set up an easy fairground sideshow game where every player wins a prize.
Why not set up some kind of fun photo booth with your branding? Visitors will enjoy the chance to dress up and have a giggle with your props. When they share the images on social media, you get free exposure.
Whatever you do, choose something that relates to your offer so visitors will associate the fun with your company or brand.
6. APPEAL TO ALL THE SENSES
Most exhibition stands rely on sight and sound to capture attention. That makes sense because they're quick ways to cut through the clutter.
How about the other senses?
Bring some tactile fabrics onto your stand to give people something to touch. If you can set up demonstrations, touch screens, or things to play with, then do it. People love being able to handle things.
Keep fresh coffee on the go to bring people to your stand with a gorgeous smell. Individually-wrapped snacks won't go amiss if you want to appeal to taste.
Word will soon get around about the stand with the yummy food.
7. GO NATURAL
Trade shows can feel cold and impersonal. Help your exhibition stand make an impact by choosing a 'natural' feel.
That could include using natural materials like wood, bamboo, or fabric. Use paper lampshades to cut down on glare.
Try adding plants to your setup. Even fake plants can help give the appearance of a forest hideaway.
This trend works really well for companies working in sustainable or eco-friendly industries. Make sure your giveaways and freebies are just as environmentally friendly.
WOW VISITORS WITH A WELCOMING STAND DESIGN
Now you can see how easy it is to create an exhibition stand design that will stand out. Some of these trends work well paired together; others create a huge impact on their own.
Whichever you choose, make sure that you put your visitors first. It's the quickest way to make a lasting and valuable impact on them.
If you're ready to check out modular exhibition stands, why not get in touch? We'll discuss your needs and see how we can help.