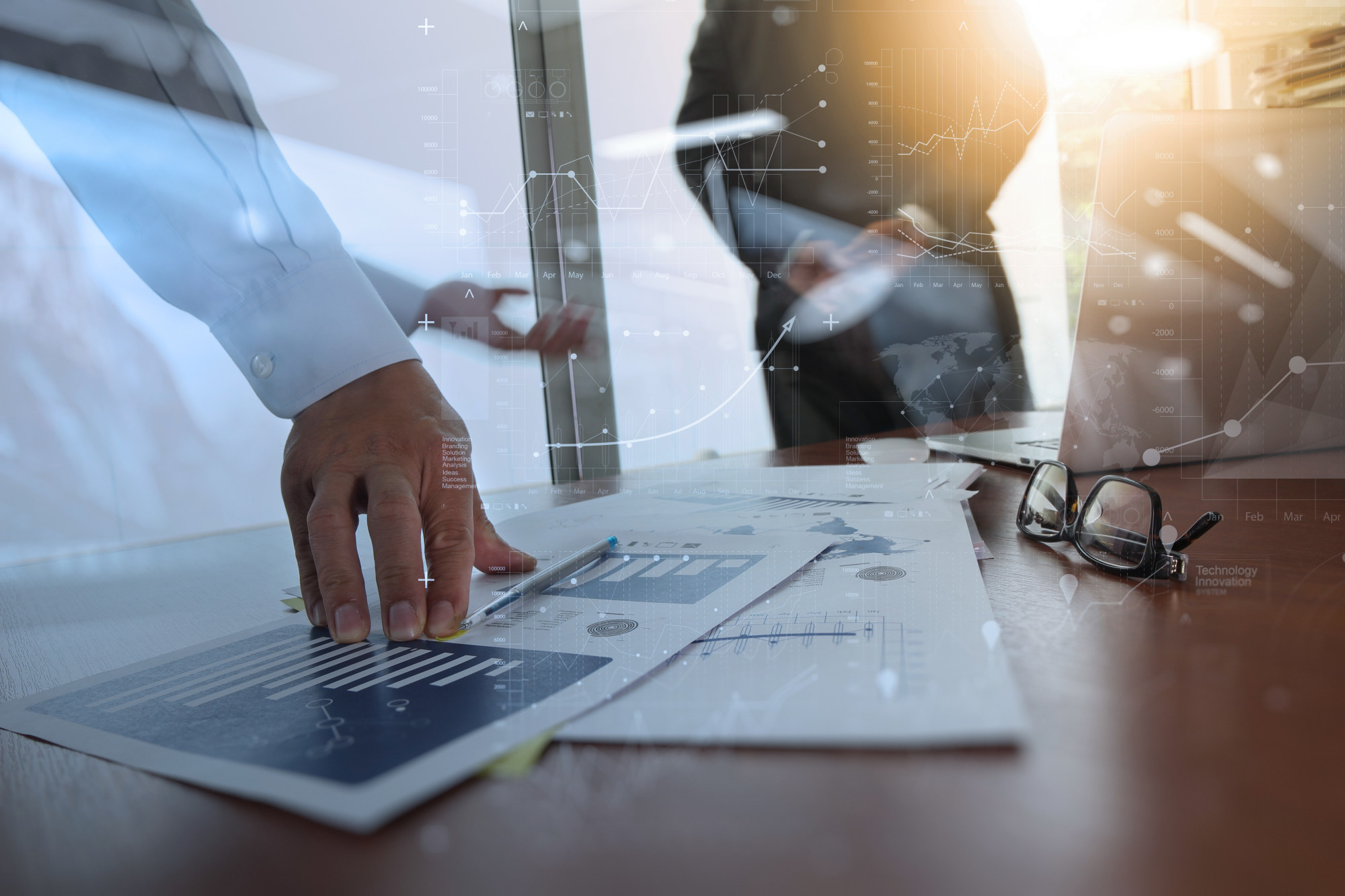 Local SEO for Real Estate Agents: 5 Tactics to Get More Local Leads
The real estate market has had to go through tremendous changes because of COVID-19, and some of the changes realtors have had to make to keep their heads above water may be around long after the pandemic is over. 
Virtual and 3-D tours, site-unseen buying, and shifts in buyer trends have become the new normal in the real estate industry. Local SEO for real estate agents was around long before the pandemic, but now people are relying on it much more to bring in leads.
Are you late to the local SEO game? Don't worry, we're going to teach you some helpful tips and tricks that can help you up your SEO game today.
Local SEO for Real Estate Agents: A Guide
Local SEO is a simple concept that takes a lot of work to execute. Essentially, all of your usual SEO tactics are changed so that you're able to better target local customers.
Hyperlocal SEO has helped countless businesses, but it's been especially helpful for people in the real estate industry. Real estate agents rely on local customers for business, so it makes sense to make your SEO efforts focus on local targets. 
We could write a whole series of blog posts on local SEO, but for now, we're going to focus on the concepts that can help you the most. If you're interested in utilizing local SEO techniques to help your real estate company, remember to keep these 5 tips in mind.
1. Revamp Your Website 
You can have a fantastic SEO strategy planned for your real estate company, but it won't do much for you if your website doesn't work properly. Before you dive into SEO take some time to do website maintenance and make serious upgrades.
Consider refreshing some of your old content and make sure that you have SEO essentials like title tags and meta descriptions filled out. Take the time to make sure that your website is as mobile-friendly as possible.
Take it the extra mile and add some features that home buyers would appreciate. Extras like built-in maps and real estate calculators can add a lot more value to your website. They can also keep users on your site longer since they won't have to leave it to find certain tools.
2. Localize Your Keywords 
If you're trying to get traffic and leads from generic keywords like "real estate agent" or "residential realtor" you're going to have a difficult time ranking. There's already a lot of people trying to rank for those words, and it's safe to assume that huge real estate agencies are more likely to rank for those terms. 
Let's say you're focused on Scottsdale SEO. Using keywords like "Scottsdale real estate agent" or "85054 residential realtors" can produce better results. 
3. Place Keywords Correctly 
Now that you know how to instantly localize your keywords, you need to make sure that you're using them correctly. 
Keyword placement is everything when it comes to SEO for website content. Strategically placing your keywords throughout your website will give you the best results. 
If you're going to handle SEO the right way, make sure your keywords can be found in the following important places:
URL: This may take a little technical work, but try to include one target keyword into your URLs. This technique is especially powerful for blog posts.
Page Titles: Title tags are important for both SEO and accessibility. Adding your keyword to a title tag can help boost SEO and make your site easier to access for people with disabilities
Throughout the Copy: You're going to want to include the same keyword or keyword phrase in your copy. You don't have to go overboard, but mentioning it 2-4 times can be enough to boost SEO. 
Image titles: Tying a keyword to your images doesn't just boost your SEO, it also makes it easier for you to keep them organized.
Alt tags: Keep in mind that alt tags and image titles are two separate things. Like with page titles, adding a keyword here can improve SEO and improve accessibility on your website.
4. Optimize All Of Your Listings 
The advice we gave above around keyword placement and localizing keywords can do more than improve SEO on your website. If you apply the same tactics to each individual listing you post you'll see your lead pipeline drastically improve. 
Listings are a great place to play around with different keywords. Instead of using the keyword "750 square foot apartment in Scottsdale", you may find that "one-bedroom apartment in Scottsdale" performs much better with your target audience.
When you're filling out listings on popular websites make sure you're giving them as much information as possible. A blank entry on a listing form is a missed opportunity for SEO! 
5. Promote Listings On Social Channels
The link between SEO and social media content has been difficult for some people to pin down. Experts aren't exactly sure how Google ranks social posts along with other content, but they can say for sure that having an active presence can boost your visibility online. 
Take the time to post all of your listings on your company's social profiles. Try not to just post a link to a new house that's on the market. Create content that can entice users to click and share. 
Some people have found that uploading small clips from virtual tours can help improve their social following. Posting a few images of the house along with fun facts about the neighborhood and home can also perform well on social. 
Also, don't be afraid to ask your clients to get involved too! Having a new homeowner post about your real estate company can do wonders for online visibility.
Get More Tips 
Local SEO for real estate agents doesn't have to be difficult. If you follow the 5 key concepts we listed in this article you'll be on your way to improving SEO and getting more leaders in no time. 
Do you want to learn more tips and tricks that could help you get leads and grow your realty expertise? We have a lot of helpful content on our site. Browse our posts so you can learn what you need to do to bring your real estate agency to the next level.