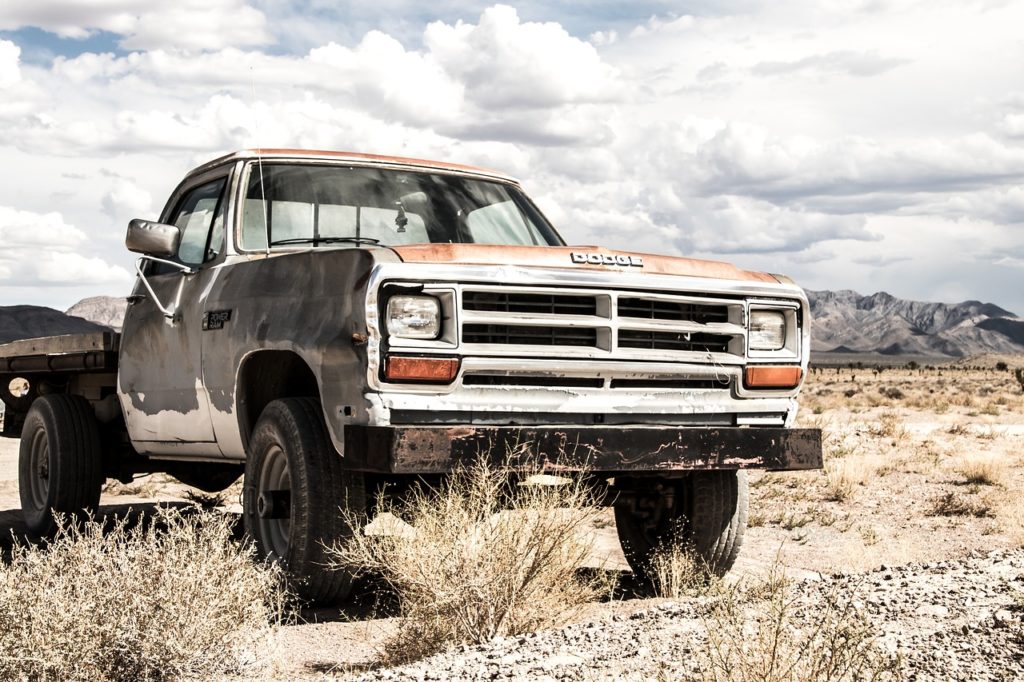 How to Sell a Truck
Originally posted on https://www.cashcarsbuyer.com/how-to-sell-a-truck/
Nearly 3-million trucks sold in the US by the end of 2018 alone (2,918,785 in total), proving one simple-fact – Americans love trucks. Whether yours broke down, you need cash, or you are trading for something newer. If you're scouring the internet for "how to sell my truck," you've come to the right place. The best way to sell a truck, is first, to know the type you have. Second, is its age, and the number of miles. Third, is to account for any modifications or accessories. With this info in hand, you can determine whether you should sell it to a dealer, a private buyer, or a scrapyard.
Let's now look at the different kinds of trucks. Then, we'll examine a few of the most popular models. Lastly, we'll go over to how to determine a price, as well as who's buying.
Types of Trucks
A light-duty truck refers to an all-purpose, everyday driver, that's also capable of carrying a load and towing a decent-sized trailer. Most light-duties have a payload capacity of between 1,500-3000 pounds and can tow up to around 13,000 pounds. Light-duty trucks weigh less than heavy-duty trucks. Making them more sought after for those seeking drivability and fuel efficiency.
While the definition may vary on who you speak with, for the general public, the term "heavy-duty" often refers to anything ¾ ton or higher (Ford F-250, Dodge 3500, etc.). HD trucks come in many configurations, including single-rear-wheel (SRW), or dual-rear-wheel (DRW). Although numbers depend on the cab/chassis setup, the latest HD trucks have a payload close to 8,000 pounds. And can tow more than 20,000 pounds (when properly equipped).
Now that we've gone over the different truck types.  Let's look at some of the better-known truck models that were/are on the market. If you're stilling asking yourself: "how do I sell my truck" – keep reading below to find out.
Popular Models
Chevrolet
Silverado/Sierra – Units Sold in 2018: 810,136
The Chevrolet Silverado and GMC Sierra, other than styling cues, are identical to each other. Non-commercial models include 1500, 2500, and 3500 variants. Engine options include gas or diesel (2500 and 3500), and cab configurations include single, extended, or crew. All versions are popular, but a 4×4 1500 crew cab with the smaller 5.3-liter V8 is likely the easiest to sell. Due to the comfortable seating for five, strong capabilities, and decent fuel economy.
Colorado/Canyon – Units Sold in 2018: 168,317
Like the Silverado and Sierra, the Colorado and Canyon are identical (beyond aesthetics). Although discontinued in 2012, these two made a strong comeback in 2015 with a total revamp, including body and chassis. Small to mid-sized trucks have become more and more popular over the last few years due to modern upgrades. If you're selling a crew cab, 4×4 Colorado or Canyon with a V6 engine, you should have no problem finding a buyer.
Dodge/Ram
Ram – Units Sold in 2018: 536,980
In 2009 Dodge stopped calling their trucks "Dodge Rams," and instead, rebranded as solely "Ram." The Ram pickup is available non-commercially as 1500, 2500, or 3500s, with either gas or diesel variants (on 2500 and 3500). As 2019 Motor Trends "Truck of the Year," it should come as no surprise that selling one shouldn't be an issue. While some variations sell better than others, if you have a clean four-wheel-drive crew cab with the 5.7-liter V8, you should find a lot of interest.
Dakota – Discontinued in 2011
Although no longer made, the Dodge Dakota is still widely known. A redesign was announced, though, so look for a new model in the next few years. Until canceled, it remained popular for its larger size and above-average interior space, as well as its capabilities. If you have a 4×4 crew cab with a manual transmission (2009 and older), selling it should be easy.  Popular engines include the 3.6-liter V6 and the 4.7-liter V8.
Ford
F-Series – Units Sold in 2018: 909,330
For more than 40 years, the Ford F-Series has been the top-selling line of trucks in the US. The HD line, the Super Duty, is available non-commercially as an F-250 and F-350, while their ½ ton line is known as the F-150. Ford has always been at the forefront when it comes to technology, and in 2011, they took the world by storm with their EcoBoost line of engines. If you have a 2011 or newer F-150, with the 3.5-liter EcoBoost, good news, the public loves them. Other well-received engines include the 5.4, and 5.0-liter V8s.
Ranger – Units Sold by Q2 2019: 20,880
Although discontinued in 2011, the Ranger built a name for itself for being practical and capable. In 2019, the Ranger made a comeback, this time around, appealing to a broader audience. Few mid-sized trucks have received as high of praise, second to only the Toyota Tacoma. Despite the configuration, selling one in decent shape should be easy. However, extended cab 4×4 models with a manual transmission are the most sought after.
Toyota
Tundra – Units Sold in 2018: 118,258
Few brands carry the same level of recognition as Toyota. Because of this, when the Tundra first arrived in the US, consumers went wild. In 2000 and 2008, the Tundra won Motor Trends "Truck of the Year. The Tundra only comes as a light-duty. So, if you're selling one, having the popular 5.7-liter V8 will help due to the impressive capabilities. Toyota trucks are loved everywhere, but selling one to a private buyer is likely your best bet.
Tacoma – Units Sold in 2018: 245,659
The legendary Tacoma – quite possibly the most talked-about mid-sized truck ever built. The Tacoma combines the perfect mix of practicality, performance, and comfort. Toyota's Tacoma consistently lands top resale value marks, which is fantastic news if you're selling one. Who buys Tacoma's? – Everyone – and they often pay above-average prices for them too. If yours is clean and has low miles, you'll have luck selling to a dealer, but will get the most with a private buyer.
Nissan
Titan – Units Sold in 2018: 50,459
First arriving in 2004, the Nissan Titan was named its first year as a finalist for the "North American Truck of the Year" award. Although only available as a ½ ton, the Titan still carries impressive specs. The Titan has unique styling cues and above-average interior space, which help it stand-out among rivals. If you're selling a Titan newer than 2010, dealers and private buyers alike will likely find interest.  Anything older and you'll have more luck selling to a private party.
Frontier – Units Sold in 2018: 79,646
Sometimes practical is the best approach.  As is the case with the Nissan Frontier, a well-built mid-size truck that's known for its quality and reliability. While the current version is somewhat dated, that doesn't stop the Frontier from continuing to compete. If you're selling a Pro-4X model in decent shape, you shouldn't have to hold on to it for too long. If yours is a base model, know that there are a lot of them for sale, which will make selling it more difficult.
How Much Can I Sell My Truck For in 2019?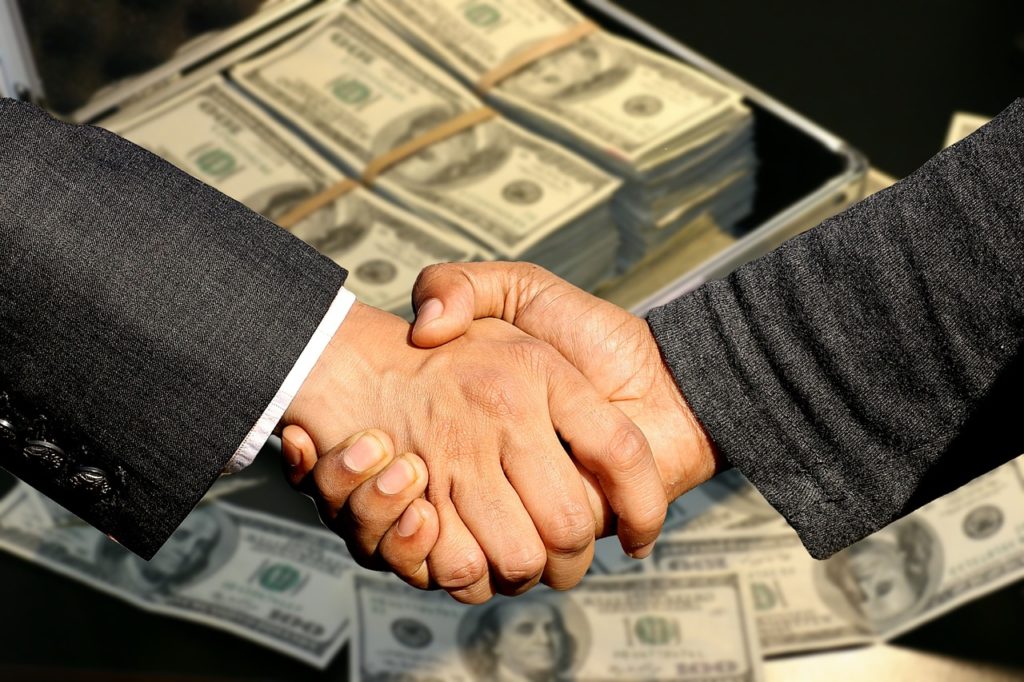 If you're asking yourself: "how much is my truck worth to sell," great news, we're going to cover exactly that. We'll first discuss the two most popular sites for determining a list price, including any accessories. Then, we'll go over the more sought-after configurations. And lastly, we'll examine diesel engines, as well as make mention of a few cult favorites.
NADA Guides and Kelly Blue Book are the most prominent pricing tools available. Every dealer and most private buyers use either of these (or both) when buying, trading, or selling a vehicle. Enter the specifics of your truck, such as year, make, model, miles, and model package, and out comes a set of prices. Know that if yours is in rough shape, has a salvaged title, or has extremely high miles, you may have to price it lower than what's shown.
Accessories are a big part when selling a truck, and not always in a helpful way. Some modifications are looked at favorably, and some are not. While some might enjoy a lifted or lowered truck, others do not. If yours is highly modified, you may have more luck selling it to a private buyer. Why? Because often, dealers are not interested in mods because they can void the warranty of the vehicle. For some accessories, it may be worth selling them separately, though, not always. Examples include hard bed covers, flatbeds, and winches.
Some configurations are more difficult to sell than others. Why? Because something like a two-wheel-drive regular cab limits the number of interested buyers compared to a 4×4 crew cab. If you're trying to sell a rear-wheel-drive truck in an area that sees a lot of snow.  You'll have a more difficult time selling it than if you were somewhere with warmer weather.
Diesel engines last a lot longer than gas engines, especially if the truck has seen a lot of work. On a new vehicle, a diesel engine will add as much as $10,000 to the price-tag. And after a few years, that addition retains a lot of its value. If you're selling a diesel truck that has above 100,000 miles (or even 150,000).  The above-average miles will not hurt the value as much when compared to a gas engine.
Now and then comes a truck that builds itself a cult following. These models are beyond popular and typically sell for well-above their NADA and KBB values. Some because of their engines, some for their looks, and others for their limited availability. If you own one of these trucks, selling it should be simple:
1994-2003 Ford Super Duty with 7.3-liter Diesel
1999-2004 Ford Lightning (28124 units produced total)
2003-2007 Dodge Ram with 5.9-liter Cummins Diesel)
2001-2005 Chevrolet Avalanche with 8.1-liter gas engine)
1995-2004 Toyota Tacoma 4×4 with manual transmission
Where Can I Sell My Truck?
Now you know the different types of trucks, the more-common models, and how to build a price.  If you're still asking yourself: "where can I sell my truck for cash," keep reading to find out.
Dealers are likely the first place most think of when selling a truck, but that doesn't mean it's the best place. What type of pickup-trucks do dealers typically buy? Mostly newer ones. Why? Because if it is much more than 8-years-old, there's more of a chance that it needs costly repairs, which limits their profit margins. The other thing is that older trucks are hard to get a loan approved on, which means that any buyer has to pay cash.
Sites like Craigslist and Facebook Marketplace make selling a truck to a private buyer easier than ever. When is it best to sell a pickup to a private buyer? When it's something that's sought after, if its exceptionally clean or has low miles, or has lots of modifications. Why? Because private buyers don't tend to look at the specifics as much and see value differently. Be sure and take a decent number of high-quality pictures when marketing it so that buyers know what they can expect.
Scrapyards specialize in making their money by salvaging vehicles piece by piece, by selling parts individually and melting down the metal. When is it best to sell a truck to a scrapyard? When it has a lot of mechanical issues, or if it is wrecked or old. Why? Because the condition of the vehicle doesn't matter as much if it's going to be melted down. Regardless, if your truck is in bad shape, don't expect too much from scrapping it.
How to Sell a Truck Fast
We hope you now have a better understanding of how to sell a truck. However, if you're wondering: "where can I sell my truck fast," great news, that's our specialty.  Who are we?  We are Cash Cars Buyers, a nationwide network of reputable car buyers looking to put cash in your hand in as little as 24-hours. How does it work?
We'll explain:
Step 1. Head to our site here and choose "Get Instant Offer."
Step 2. Enter some basic info to help us identify your vehicle.
Step 3. In less than 1-minute, you'll receive an estimate on its value.
Step 4. Once you accept the offer, our experts will schedule a quick at-home inspection.
Step 5. If everything matches up, we'll pay you cash on the spot and tow it away for FREE.
Yes, you read that correctly. In just one minute, you can have a competitive offer for your truck, regardless of its condition. As little as 24-hours later, you can have cash in your pocket. Why wait? Contact us today at (844)-663-7286 or visit us online at https://www.cashcarsbuyer.com/.