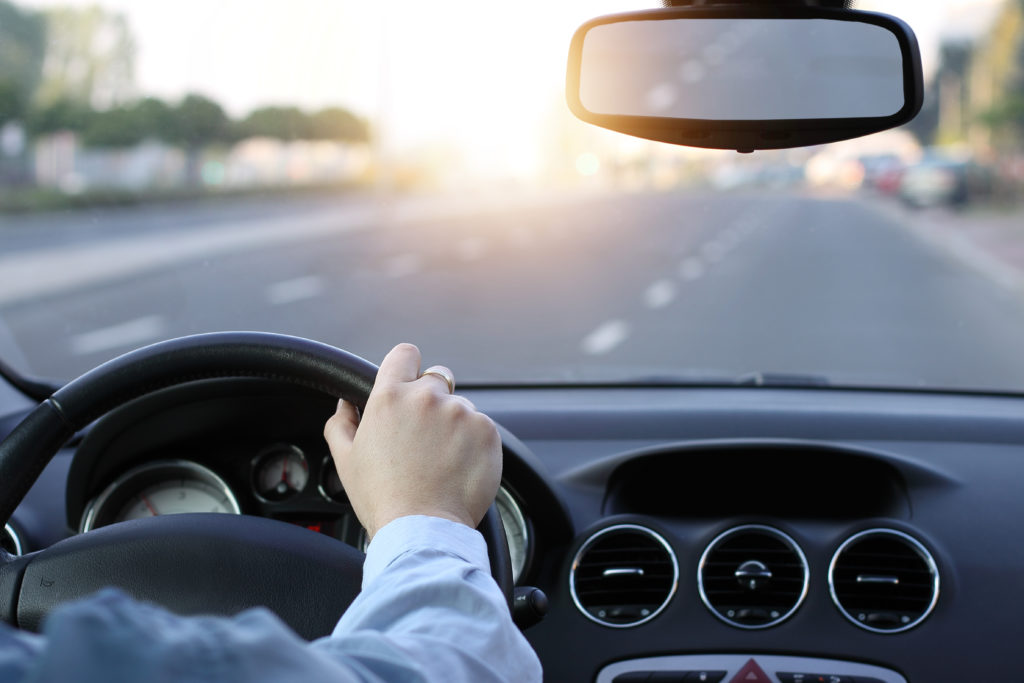 Here's How to Get to the Airport Regardless of the City You're In
Originally posted on https://advancomlatam.com/204/heres-how-to-get-to-the-airport-regardless-of-the-city-youre-in/
Did you know that more than 8 million people fly every day? Whether you regularly fly for business or it's your first time traveling, knowing how to get to the airport is essential no matter where you are.
But what happens if you don't have a car or if you're running out of time? We've got you covered.
What Time Should You Arrive at The Airport?
Ah, time for the age-old debate. If you ask a dozen people this question, there's a good chance you'll receive a dozen, different answers.
First of all, let's get the obvious fact out of the way: you don't want to miss your flight. You don't even want to take the chance that something could impact you getting to the airport on time. This is an expensive and frustrating mistake.
For domestic flights, it's a good rule of thumb to arrive two hours early. For international flights, aim for three hours early. These blocks should provide ample time for managing your luggage, going through airport security, and finding your terminal.
Of course, there are some exceptions to these standard rules. Keep in mind that planes start boarding around 45 minutes before takeoff time. Additionally, the doors close around 15 minutes before takeoff.
You can probably get away with arriving at the airport a bit later if you:
already checked in online or through a mobile app
are only bringing carry-on luggage
are flying at off-peak times
know the airport well
don't need to park at the airport
However, if you feel stressed or have extraneous variables (i.e., it's a holiday weekend or you're traveling with small children), play it safe and arrive early. You can always spend time shopping or grabbing a bite to eat.
How to Get to The Airport
Ideally, you should have a plan before you actually need to get to the airport. This requires some advanced planning, but it's worth the peace of mind. You don't want to be scrambling and competing with the clock at the end of your vacation.
Related Reading:  Rent like a Rockstar: Car Rental Tips for a Flawless Rental Experience
Depending on your destination, there are usually multiple options for airport transportation. Let's review some basic tips.
Start By Checking the Airport or Hotel Website
Most airport websites provide information about the transportation options available in the town. They will usually offer relevant information regarding times, lengths, and prices.
If you are staying in a hotel, most websites give detailed directions on how to arrive from the airport. They'll usually list a variety of options that include buses, taxis, metros, ride-share services, and even walking.
You should familiarize yourself with a local map of where you're staying. This will help you identify the hotel's location relative to the closest public transportation stop. Don't forget to factor in that you'll be carrying your luggage!
Use a Rideshare App
Active in over 600 cities, Uber provides reliable transportation around the world. Airport transportation can get expensive, but if the city offers uberPOOL, you can save on costs by sharing your ride with others.
Other popular rideshare apps include:
You should check ahead of time to determine availability in your destination. That said, this option can provide a seamless and stress-free ride to your airport.
Take Public Transportation
Buses, trains, and metro systems usually provide the cheapest transportation to the airport. However, these options may also require the most advanced planning. After all, you need to know exactly when to leave and where you need to go.
As mentioned, most hotels and airlines offer this information on their site. If not, you should ask your hotel concierge for the best advice.
Look Into Taxis
Compared to public transportation, taxis will cost more per person. However, as demonstrated in this guide from Absolute Taxi and Airport Transportation, they also serve numerous advantages.
Related Reading:  What Are The Best Travel Credit Cards in 2018?
The best advantage is that you receive a direct ride from your destination to the airport. If time is of the essence, this may be the best strategy for you to take. They also provide a comfortable and private ride for you and your family.
However, you should be wary of taxi scams in foreign countries. Before you leave, familiarize yourself with local currency. See if you can get an accurate estimate for cab fare.
You can always ask your hotel concierge for the average fare estimates to the airport. Likewise, you can double-check by looking up this information online.
Take a Private Car or Limousine
If you associate vacation with indulgence, why not travel to and from the airport in style? Towncars or limousines provide luxurious transportation that will make you feel like a celebrity!
You can expect professional, courteous drivers who are prompt and reliable when getting you to and from your destination. If you're coming in from extended travel, this is indeed a warm welcome!
Moreover, because you'll be resting in the backseat, you'll have time to take care of any last-minute tasks like, you know, checking into your flight in advance!
Compared to other options, the private car or limousine route is the most relaxing. If you have an important event you need to attend after your flight, this may be a determining factor for you.
Final Thoughts on How to Get to the Airport
Knowing how to get to the airport can alleviate tremendous stress when traveling. It only takes a few moments of research and planning to provide this invaluable peace of mind.
Are you interested in learning more tips to avoid stress at the airport? Check out this guide today!