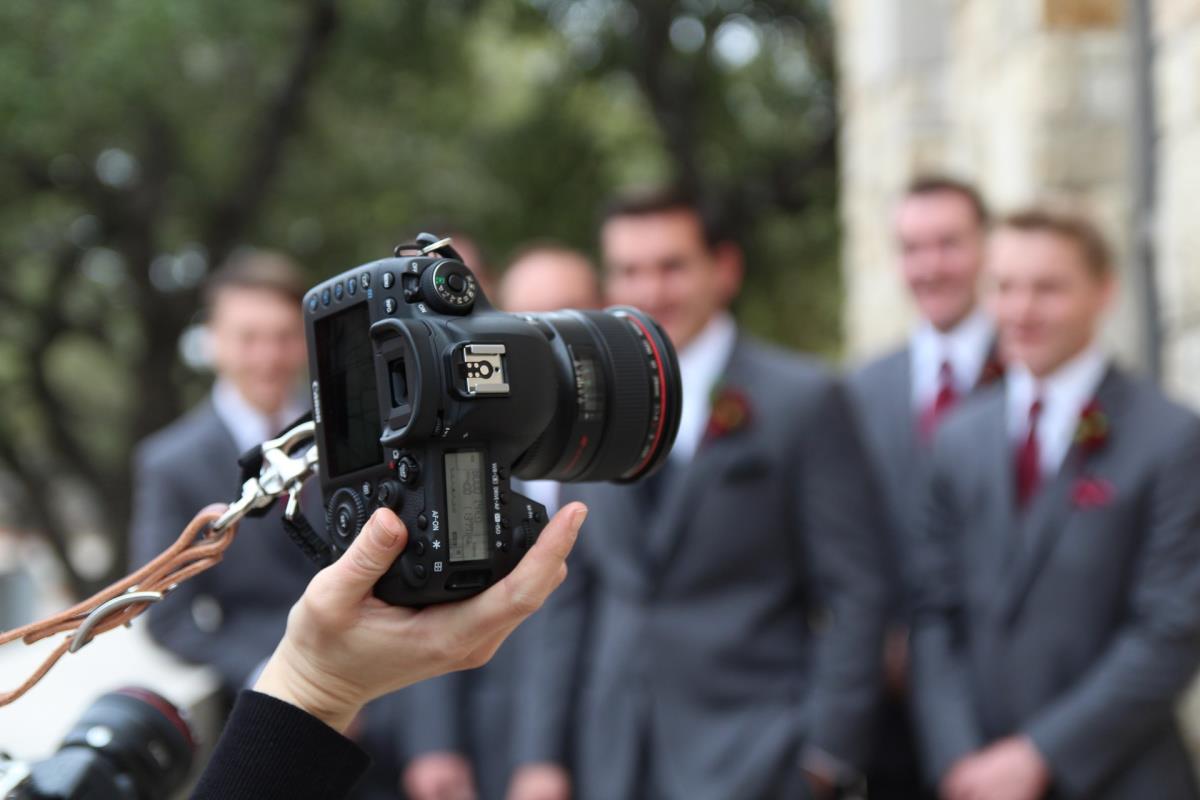 How To Choose A Wedding Photographer In 7 Steps
Photo by Erie Photography

Originally Posted On: How To Choose A Wedding Photographer In 7 Steps (kellysthoughtsonthings.com)
In 2020, there were around 1,267,877 weddings, despite the pandemic, which shows couples still want to tie the knot.
One of the most important elements of every ceremony is the wedding photos, a physical reminder of your beautiful day.
Perhaps you're struggling to find the perfect photographer for your wedding and you have no idea where to start.
Sounds like you? Don't worry, we've got you covered. Here are our seven steps on how to choose a wedding photographer.
1. Book Your Venue 
When planning a wedding, it's important to book your venue first. This will give you an idea of the type of wedding photographers to contact so you can choose one with the relevant experience.
For example, if you're getting hitched on the beach, then you want a wedding photographer who understands how to work with the light and environment so you get the best wedding photos.
2. Choose Your Desired Photography Style
Before you learn how to find a wedding photographer, figure out which photography style you're after.
You may want a fine art style so each snap alone could be in an art gallery. Or you may want a photojournalistic shoot where the photographer blends in with guests and photographs candid moments throughout the day.
Other couples prefer a traditional style, think standing at the church steps under a cascade of confetti. Or you may want your wedding photos to have a moody atmosphere so the images have a dramatic edge.
Once you know the style, it will be easier to find a good wedding photographer for your big day.
If you're unsure, then pore over magazines, blogs, and Pinterest so you have a collection of inspiring photographs to show the prospective photographer.
3. Research Prospect Photographers
To source, the best wedding photographers, look on Instagram or Pinterest to find the best fit for you. You should also check out their website so you instantly understand their style and the service they offer.
Aside from their work, consider how quickly they respond to clients and if they do so respectfully.
It's wise to create a list of around 20 candidates before doing a deep dive into their portfolio and testimonials.
4. Look Through Their Portfolio  
Make sure you check each photographer's portfolio as this is what they believe their best work is.
Sure, you can view portfolios online, but it's more effective to view a hard copy so you get a better feel of the colors and atmosphere.
Plus, the photographer's portfolio will show you the weddings they enjoy producing and capturing, along with their style.
You should also check out the photographer's blog to see how active they are.
A reputable photographer will be actively booking clients and posting fantastic work consistently.
Focus on photographs for couples or celebrations and decide whether this is how you want your wedding captured. It's likely that if you can imagine yourself in their work, then they will be a great fit for your wedding.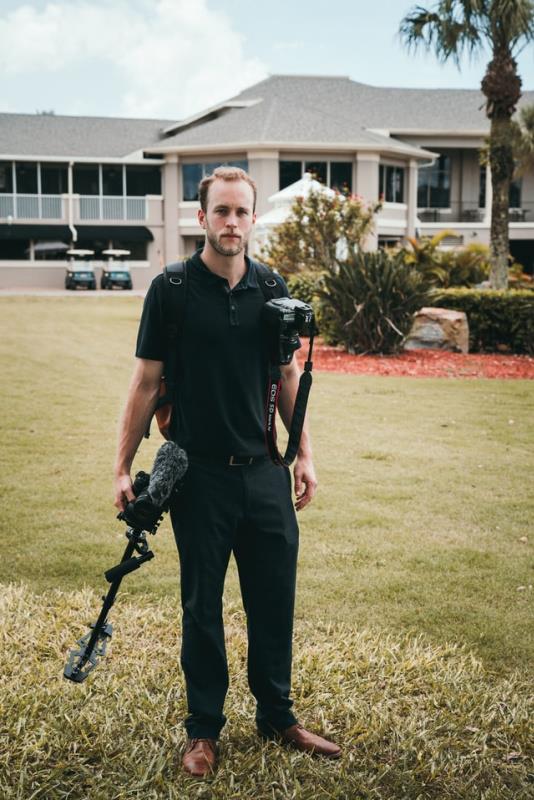 5. Consider Their Testimonials
A fantastic way to find a wedding photographer is by asking friends and family for recommendations. Perhaps your cousin has recently tied the knot, and you love how her photos turned out.
Or, scour social media and read online reviews to see what their customers say. Great wedding photographers will have a collection of positive feedback from satisfied clients.
Ask how the day went, whether the service was good and if they were happy with the result.
Note, if the photographer doesn't display their testimonials and they won't put you in touch with customers, then that's a red flag.
It shows that their clients have had a negative experience working with the photographer.
6. Set Up In-Person Interviews
Once you've whittled your list down to three prospects, set up in-person interviews. This shows you how comfortable you are with each photographer and how they handle you as a client.
Remember, the photographer will be on your big day, so they must be friendly and blend in with your guests.
You should come equipped with questions so you understand more about the service. For instance, ask if they will provide a mix of portrait and group shots.
You should also ask whether the photographer has a backup, in case they fall ill and if you could see examples of the secondary photographer.
During the interview, ask about the packages on offer and if the hours shooting is included in that. Also, find out which parts of the day are included, whether it's getting ready with your bridesmaids to capturing the end of the reception.
Further, ask the prospect if they have liability insurance. This covers the photographer if they fall or their camera gets damaged at the venue.
7. Ask About Your Rights 
Although this sounds unglamorous, it's important to ask about your rights to the photos.
Many photographers, in their contract, will state that they own all the images, even the ones of you.
This means that when you upload the photos onto social media, there's a policy that each one will be watermarked. So make sure you negotiate with the photographer before sealing the deal.
Once you've done this, consider how your gut feels. Was there a photographer that stood out? One whose style aligned with yours?
Whichever you choose, follow your instinct so you find the best wedding photographer for your big day.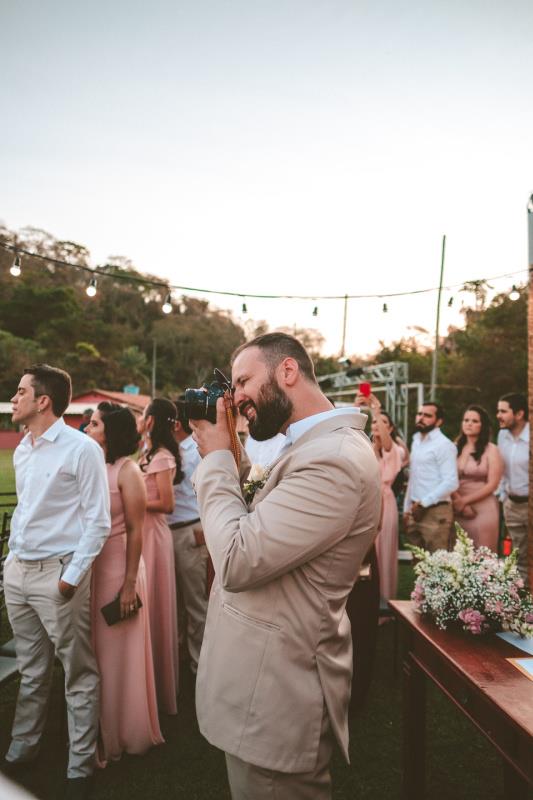 How to Choose a Wedding Photographer
Hopefully, after reading this article, you now know how to choose a wedding photographer.
Start by booking your venue, then decide which style of photography you're after.
You should then browse through their portfolio, have an in-person interview, and ask about rights to the photos. Good luck!
If you're after similar articles, then check out the rest of our blog.