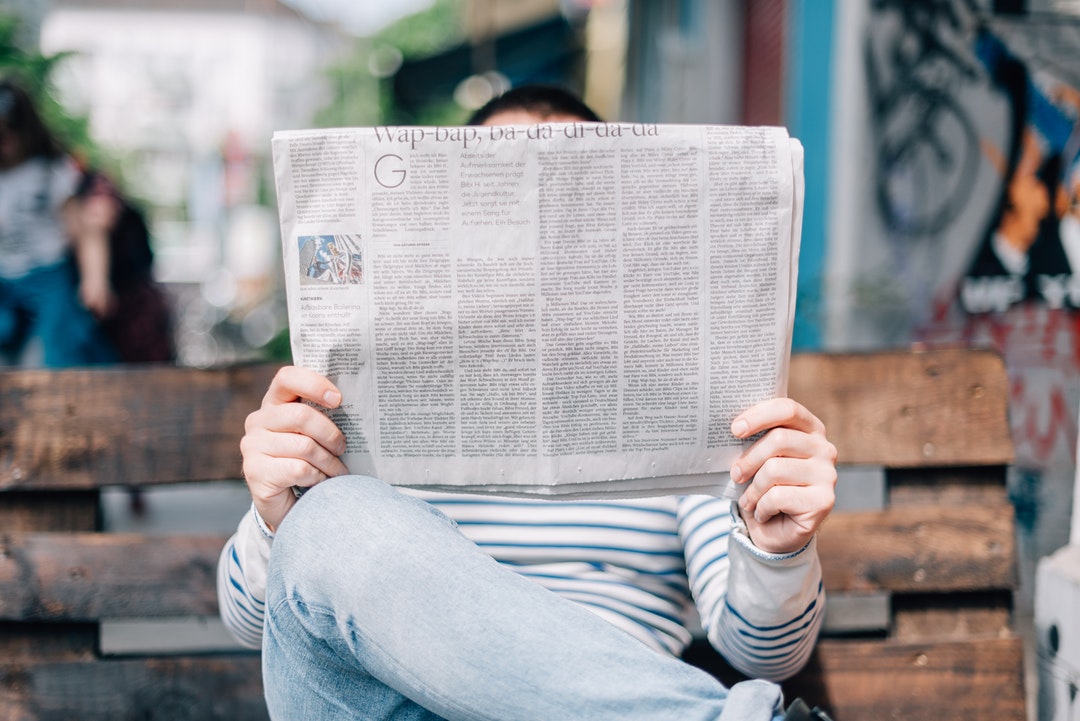 7 Credible News Sources to Help You Stay on Top of Current Events
There have always been Americans who have had a hard time trusting things reported by the media. Even back in the mid-1970s, more than 25 percent of people said they had no trust in the media despite the Watergate scandal that unfolded in The Washington Post.
But in 2019, it seems fewer Americans trust the media than ever before. According to one poll, more than 70 percent of people believe the media knowingly reports news containing fake information.
This has made it difficult for people to find credible news sources they can trust. It's been especially difficult for business owners who want to add content to their websites based on current events without having their own credibility called into question.
Has this turned into a problem for you? If so, here are 7 credible news sources that you can use to generate ideas for your site.
1. New York Times
For years, The New York Times operated under the slogan, "All the news that's fit to print." They actually still operate under that same slogan, but they've also added a new slogan to the mix in recent years as well: "The truth is more important now than ever."
That hasn't stopped some people, including President Donald Trump, from calling them out for reporting "fake news." But the Times has been a successful newspaper for nearly 200 years now because of the demanding journalistic practices that they've put into place.
The Times is widely regarded as a leader in business, political, and even cultural coverage because of its commitment to reporting and the ethical standards by which the publication runs.
2. Wall Street Journal
The New York Times is often considered the most influential newspaper in the U.S. But strangely enough, it doesn't have the highest newspaper circulation in the country despite the accolades it has received.
That distinction belongs to The Wall Street Journal, which currently sits at more than 2.5 million when you combine both print and digital subscriptions. The WSJ has turned into the most popular newspaper in the country—and one of the most popular newspapers in the world—over the years.
The WSJ was once known primarily for its business reporting. But these days, you'll find a lot more general news in the pages of the paper. The paper has also earned a reputation for publishing Pulitzer Prize-winning pieces in its editorial section.
3. Washington Post
The New York Times isn't the only newspaper that started running with a new slogan in recent years. The Washington Post, which cemented its legacy with the Watergate reporting that it did during the aforementioned Watergate scandal, also unveiled a new slogan recently. It reads: "Democracy dies in darkness."
The Washington Post has changed quite a bit since the Watergate days. It was recently purchased by Amazon owner Jeff Bezos and now relies on a series of digital strategies to attract readers.
But at its core, the Washington Post remains committed to delivering big scoops on pressing issues by doing the necessary reporting. It's why there are so many big stories floating around these days from Washington Post reporters.
4. Associated Press
There are several wire services in the U.S. these days that employ large teams of reporters who come up with many of the stories that run in some of the aforementioned newspapers. These wire services include Reuters and Bloomberg News.
But the Associated Press is arguably the most credible news wire service that you'll find in any newspaper across the country. The AP also has its own social media networks and website that it uses to publicize the stories that it breaks.
You can rest assured knowing that the proper reporting and vetting was done on a story before the AP sends it out into the world.
4. Politico
Politico was founded more than a decade ago by several reporters who used to work at the Washington Post. Since that time, it has turned into one of the most credible news sources when it comes to political stories.
Politico has also established itself as a major player in the political world despite the fact that most of its biggest stories exist online. Despite its limited history and its mostly digital presence, it has earned the trust of many people looking for political news.
There are lots of other sites that have also established themselves online like Politico. This company is one good example.
6. Time
Time tends to make the most headlines every year when they release their annual "Person of the Year" issue. In 2018, they gave the award out to a bunch of journalists. But they've also given it to President Barack Obama, Pope Francis, and Mark Zuckerberg over the last decade.
It's important to remember that Time produces more than just Person of the Year issues, though. They also keep their finger on the pulse of the nation and the world to deliver award-winning feature stories on a wide range of topics.
7. Economist
The global economy is something that people are always keeping a close eye on in some form or fashion. It's very important for you to have a firm understanding of both your local economy and the global economy as a whole if you're trying to run a successful business.
The Economist is one of the most dominating and credible news sources in the economic space. If you're in search of a statistic or a trend related to the economy, there's a good chance they have published something on it.
Use These Credible News Sources Early and Often
No matter which credible news source you ultimately decide to use to create content for your website, you should always double-check any facts that you publish for accuracy. The internet has made it easier than ever to do your own research on just about any subject you want.
Keep an open mind when you're creating content and pursue anything that makes you curious. You might be surprised at what you're able to find when you do more than just believe everything that you read in newspapers and on the internet.
Read our blog for tips on writing great blog titles based on the current events that you choose to write about on your website.