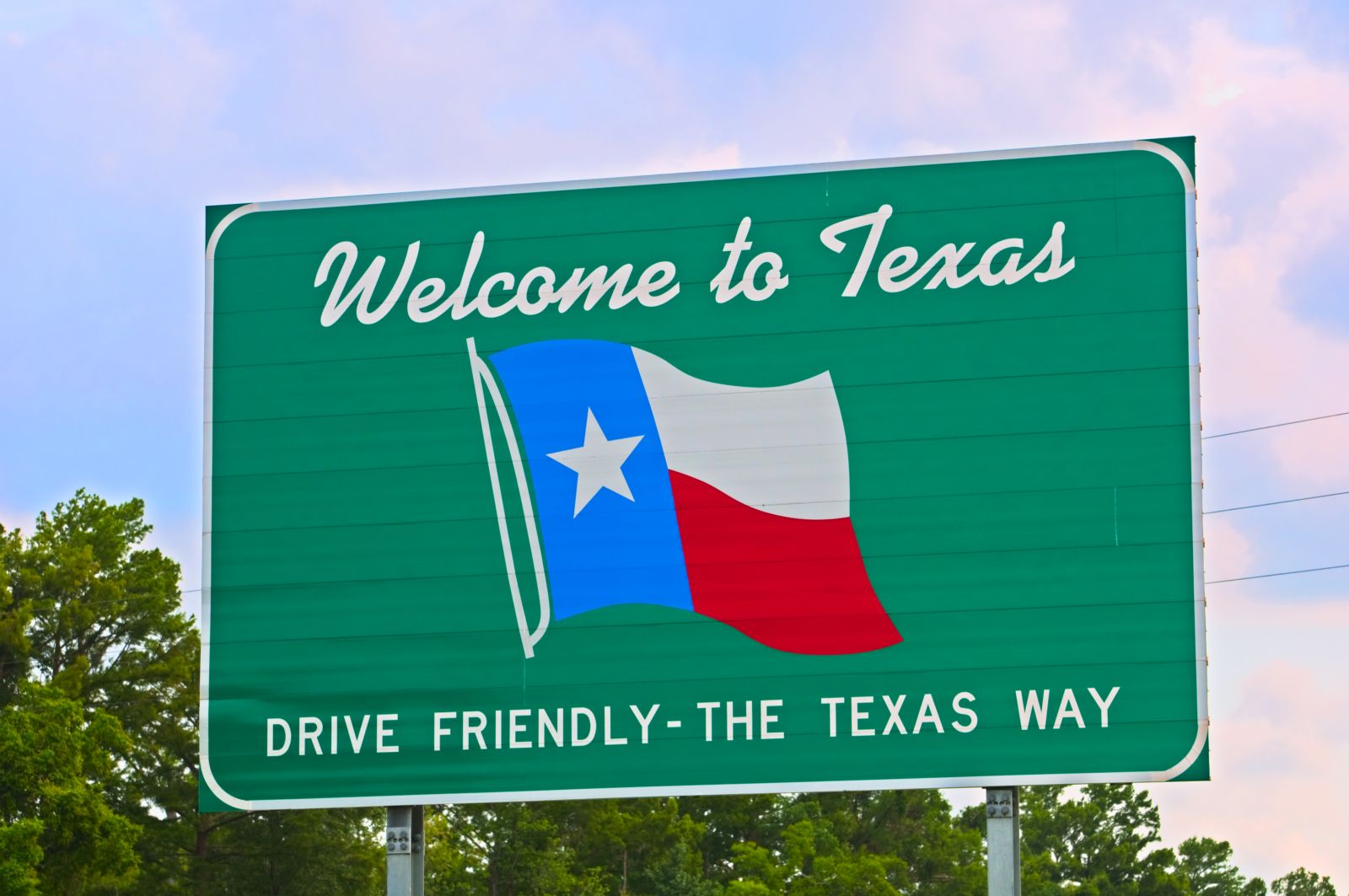 TEXAS RANKED NO. 1 AS THE BEST STATE TO START A BUSINESS
It's safe to say that the Lone Star State is no stranger to the top, as they take another number one from the other 49 states in a new WalletHub report that ranks the Best & Worst States to Start a Business.
This 2019 report compared 50 states across three areas – business environment, access to resources, and business costs – and evaluated those using relevant metrics, including labor costs, the price of office space, and availability of human capital. In fact, Texas has been topping the charts as a job growth leader for a while now and if you're wondering which city within this great state you should consider relocating your business to then you've come to the right place.
Many would argue that cities like Austin, Houston or San Antonio are the places to be for business, but years of reporting collected on this topic have continued to indicate otherwise.
According to a report from the U.S. Bureau of Labor Statistics, the answer is Dallas, which in 2018 skyrocketed past other major metro areas to capture the highest rate of job growth in the nation, even surpassing traditional strongholds like New York and Houston.
More recent data shows that trend has continued throughout 2019. In fact, in the 12-month period ending this past August, nonfarm employment in the Dallas metro area rose 3.1% — well over twice the national rate of 1.4%. Add to this the fact that Texas has a world-class infrastructure, comparatively low cost of living, dynamic cultural and recreational opportunities and a labor pool that runs deep with more than 14 million people—as well as the third-highest rate of working-age population growth—and you have a recipe for startup success now and into the future.
Dallas County Spurs Economic Growth in the Region
Job growth is always good news, but in Dallas County, the story goes beyond the number of jobs and businesses in the area. What's really spectacular is the type of companies the area is attracting. While smaller businesses certainly make up their fair share of the new business sector, the Dallas County region is drawing some major industries into Texas, either as a location for major business hubs or as new corporate headquarters. And it's not just a small handful that are relocating to the Dallas region from other parts of the country: Over the past seven years, 75 companies have moved their corporate headquarters to Dallas County, with more planning to relocate in the coming months.
To date, the areas north of central Dallas have received the lion's share of attention from new businesses, a trend that's resulted in increased competition for prime real estate. To combat higher costs, businesses looking to relocate to the Dallas County area are beginning to focus more on areas like Cedar Hill that are just to the south of the city center. Cedar Hill offers all of the benefits of the greater Dallas region, like a convenient central location, friendly corporate tax basis, skilled and eager workforce, and proximity to major transportation routes, combined with lower real estate acquisition costs – pretty much a perfect combination of benefits for businesses of all sizes looking to establish a presence in the Dallas metroplex.
Corporate relocations are just one part of Dallas' tremendous growth and potential. The Federal Reserve Bank of Dallas says other economic indicators remain strong throughout the area, driving low unemployment, solid employment gains, and increased demand for office space and services. For businesses looking to stay competitive in today's global marketplace, a move to Cedar Hill looks more and more like a wise business decision for companies of all sizes.
Cedar Hill, TX a Revitalizing Community Built for Business
A wide range of innovative planning is guiding Cedar Hill into its future. The mix of integrated residential, retail, office and community services highly connected with open spaces, trails, bike lanes and eventually, transit rail, is creating many exciting business opportunities and new ways of calling Cedar Hill home.
Families, businesses and communities grow naturally in Cedar Hill and this works to create the kind of market place that discerning businesses need to start, thrive and grow. From tech start-ups to multinational companies, Cedar Hill has been designed to be a partner for business success.
Other plans include creating a vibrant tourist economy centered on Cedar Hill's iconic natural attractions, historic downtown charm and high-end shopping attractions. Significant transportation infrastructure enhancements are planned, including capacity and congestion upgrades to U.S. 67, and also Future Loop 9, which will connect Cedar Hill's industrial and commercial areas directly to I-45, I-35 and other fast-growing areas within an expansive trade area.
Want to learn more about Texas corporate expansion in areas like Cedar Hill?
Check out all the latest news related to Cedar Hill economic development, corporate relocation, corporate expansion and site selection.