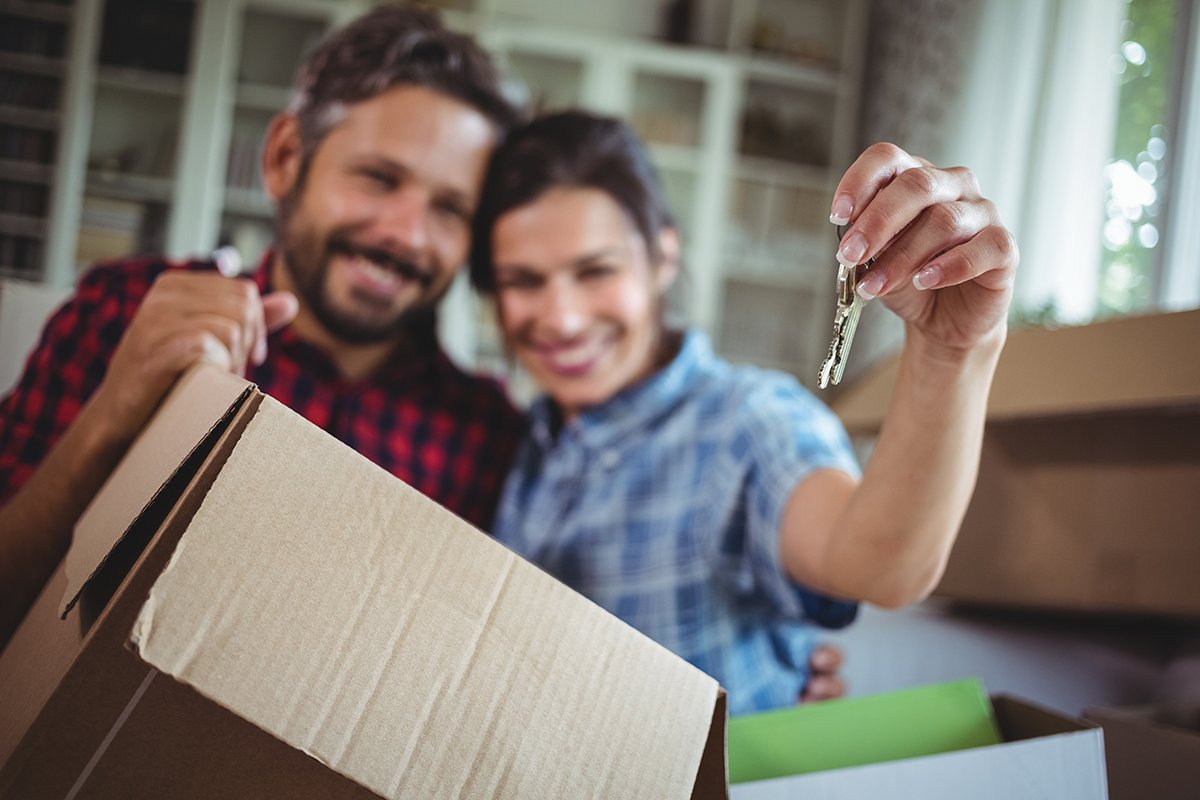 Why You Need a Professional Pest Inspection When Buying a Home
Photo From Viking Pest Control
Originally Posted On: https://thedailypest.vikingpest.com/why-you-need-a-professional-pest-inspection-when-buying-a-home
You've finally been able to buy the home you've always wanted, and there are few things as important to you as properly caring for it.
You have a maintenance plan when it comes to your gutters, your gardens, and even your roof.
But what about making sure that your home doesn't fall victim to rodents, termites, bed bugs, and other pests that can quickly turn your dream home into a living nightmare?
You might think that the basic pre-sale inspection the last homeowner conducted on the house before putting it on the market would have uncovered damage caused by termites and identified pest entry points successfully.
Do you really need to have a professional pest inspection done on your new home?
The answer is a resounding "yes."
Undetected pest activity can lead to costly repairs and future infestations. A pest management professional will educate you on their findings when inspecting your home and provide a customized control and/or prevention solution to keep your home pest-free.
What can you expect from a residential pest control inspection, and what are the benefits of getting one? Read on to find out.
What to Expect From a Residential Pest Inspection
So, what exactly can you expect out of home pest inspection?
First, if you suspect that you may already be dealing with pests in your new home, or if you've spotted some of the most common signs of an infestation, be sure to let the technician know.
Whether or not you currently think you have pests on your property, the technician will then do a complete walkthrough of your home's interior. They'll check places like crawlspaces, look for points of entry, and examine rooms for signs of damage and infestation.
The expert will also go outside your home, checking the yard, foundation, tool sheds, and other areas outside of the home for signs of an infestation.
Then, you'll sit together and discuss the initial findings. You'll go over your options when it comes to possible treatments and repairs or, in the best-case scenario, be told that your home passed the inspection with flying colors.
The Benefits of a Professional Pest Inspection
Now that you know more about what to expect from a home inspection by an experienced pest control company, let's talk more about the benefits of getting one.
Of course, keeping your home pest-free protects its resale value and helps you to avoid costly repair work.
But eliminating pests in the home does much more than just that.
Fast and Effective Solutions for Pest Control
Considering going the DIY route when it comes to in-home pest inspection? If so, then you run the risk of failing to identify both the signs and the types of pests currently in your home.
Even if you do correctly spot your home's pests, you likely won't be able to identify where and how they're getting into your home. Plus, the truth is that while some commercial-grade chemicals are effective, they simply can't compete with those an expert can provide.
Instead, you'll end up throwing money away on so-called solutions that take far too long to work (if they work at all.) Even if it seems like you've defeated your home's pests on your own, without the expertise and care of a professional, they're likely to come back soon.
You also don't want to run the risk of exposing your family to harsh, unnecessary chemicals that could put their health and safety in jeopardy because you don't know what you're doing.
And speaking of health…
Pest Control Protects Your Health
What's another reason why you should investigate the top local pest control companies and schedule a home pest inspection with them ASAP?
To protect your family's — including your pets' — health.
Pests like rodents can infect your family members with a laundry list of potential diseases, some of which can even be fatal.
Even pests that don't generally carry diseases that harm humans, like termites, can agitate your allergies and increase the likelihood of asthma attacks.
A simple pest inspection means keeping your family free from serious illnesses like salmonellosis, dermatitis, rickettsialpox, and many other conditions.
You'll Develop a Long-Term Pest Prevention Plan
A pest control inspection is not a "one and done" approach to keeping your home pest-free.
Instead, you'll develop a long-term preventative plan for taking on the most common pests in your area in addition to deciding which pest control actions to take immediately.
This means you'll be able to stop pests from damaging your home and threatening the health of those in it for good.
Home Inspections are Always FREE and NO OBLIGATION!
At Viking Pest, we offer free home inspections to give new homeowners peace of mind and to protect their investment.
We'll also be able to provide you with a no-obligation estimate for any repair and pest removal services you need. Together, we'll come up with a pest control maintenance plan that makes sense for both your home and your budget. Viking also provides Wood Destroying Insect Reports that can be mandatory to have when purchasing a new home.
In short?
You have no excuse not to schedule your professional pest inspection with us.
Ready to Schedule a Residential Pest Inspection?
We're sure that this post has helped you to understand why a professional pest inspection is something that all new homeowners need to schedule as soon as possible.
Effective pest control protects your home and family now and, in the future, so you can rest easy knowing your house is yours alone.
Viking Pest has been providing pest control for families and businesses since 1980. Viking is a full-service pest control company offering control and prevention for ants, spiders, termites, and bed bugs to name a few. With locations servicing NJ, PA, MD, and DE, Viking is the local business that you love, with the coverage that you need.
Viking offers all clients a FREE and NO OBLIGATION estimate given by a Pest Management Professional.
Call us today or request a FREE inspection online. One Call Gets Them All!