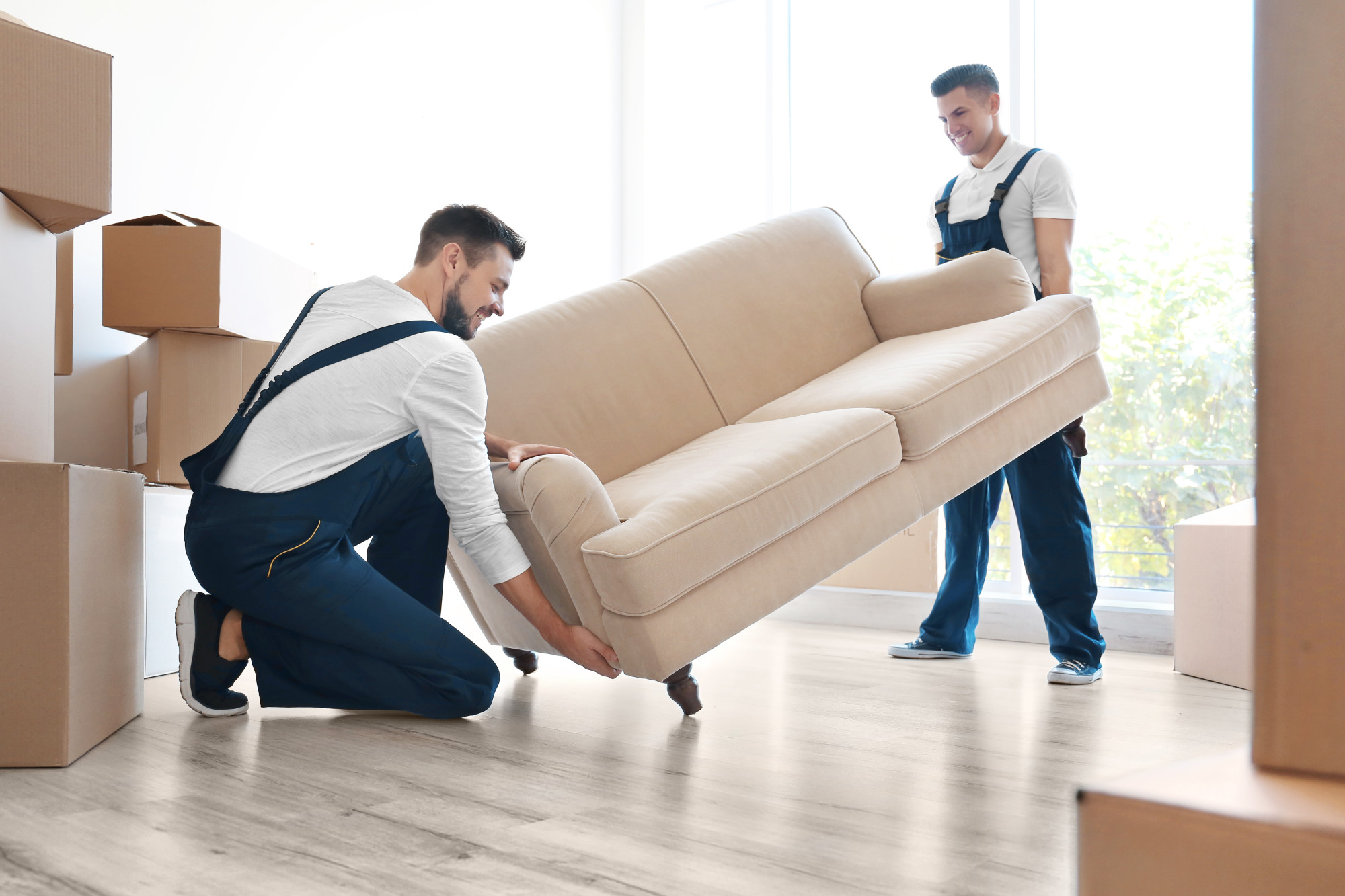 What Should You Look for When Choosing a Moving Company?
Originally posted on https://indypromovingcompany.com/2019/09/22/what-should-you-look-for-when-choosing-a-moving-company/
Indiana has experienced a population increase of 61,000 between 2010 and 2017 from people moving in. Moving from out of state is a big deal, as with all long-distance moves. It requires a lot of coordination and preparation to secure everything securely and quickly.
Most of us out there groan at the thought of having to move, let alone out of the state. If you have a lot of stuff you can't say goodbye to, then you need to find professional movers. Placing your personal property in the hands of strangers is never easy.
There are some steps you can take to protect yourself from scams, a lack of professionalism, and damage during the move. Any moving company that values its integrity will have plenty of evidence to help you make an informed decision.
Use this guide to create a checklist of things to research when preparing for your big move.
Start By Reading Reviews
Before you start investing time into finding the cheapest rates, begin your search by reading reviews. The true cost of moving isn't final until you get that invoice. You'll be able to filter through a lot of deceptive practices, hidden fees, and etc. by browsing personal reviews.
Found a great moving company with little or no official reviews to go off of? Skip them, no matter how great their prices are. Try to start your search by asking close friends or family members about their moving experiences.
Local recommendations are the most accurate, as even online reviews can sometimes feel like paid endorsements. Pay close attention to recent reviews, as companies may have changed under new management. The overall rating is not as important as the content of the reviews themselves.
Experience Goes a Long Way
Moving may seem like a pretty basic form of labor, but experience matters. An experienced mover will take fewer risks. An inexperienced mover may have more youth or strength but take longer due to mistakes.
Experienced movers with have a longer history that could reveal patterns, cutting corners, and etc. Make sure you're hiring experienced movers that aren't using outdated moving gear. If it's just a couple guys with a truck and some straps, keep it moving.
There are some moving must-haves that make moving a lot faster and safer.
Licensed and Insured
Before hiring a mover for moving long-distance, verify that they are properly licensed and insured. By law, all interstate movers have to be registered and licensed by the U.S. Department of Transportation. Companies that are legal will have a USDOT number and certificate of proof.
All companies that apply for a USDOT certification must provide proof of insurance and bonding. Companies that lack this USDOT certification are about as legally liable as anyone off the street. If something happens and your belongings are damaged, you may never get reimbursed for it.
Taking unlicensed movers to court is a long and expensive process that doesn't guarantee you'll ever see the money if that you lost. Do yourself a favor and spend the extra time and money hiring a licensed and registered moving company.
Researching Rates
Once you've narrowed down your choices based on reviews, history, and legal standing, it's time to compare rates. Moving companies can't provide you with a definite price on your move until they've surveyed the job. Watch out for companies that brush off or neglect to mention hidden fees online or over the phone.
Experienced and professional moving companies won't charge you for this estimate. It's in everyone's best interest to take the time to itemize and qualify all aspects of the move. You should receive everything in writing that is included in your move.
The estimate given in-person should not change upon arrival. Carefully read the moving contract to avoid any surprises. For the most part, moving companies with a long history and positive reviews won't try to cheat you.
They should explain their moving process with you, it's important that both parties are prepared for every step. Transparency is part of professionalism and safe handling of your property.
Moving services customized to fit your move
When contracting a moving crew, something to search for in your mover is whether they can offer you custom moving. Everyone has their own prerequisites and needs according to their new location. Whether that's precautions surrounding fragile items or moisture restrictions.
The best moving organizations in the nation understand that technique is very important. For example, pressing, stacking, rotation, weight distribution, and unloading contents all differ based on the object. Find a proficient mover that will give you the specific moving options, like:
Furniture Assembly
Dismantling and assembly of furniture can make moving a huge pain. If your furniture pieces are too much for one person, a mover can save you a lot of time. This will cost you extra, but it's hard to put a price on time saved moving furniture.
Custom Boxing
Sensitive or costly furniture shouldn't go in regular cardboard boxes. Use custom wooden containers to remove the risk of damage during the move. This also protects all your other property from collisions and complicated maneuvers.
Moving to Upper Floors
Huge and bulky things (like a custom shelf or sculpture, for instance) is safer to lift through a window or a balcony. Going up multiple flights of stairs is harder for movers and takes much longer. Modern moving companies have access to cranes and moving elevators to safely elevate large, heavy objects.
Placing Things in Storage
If you need to move right now, but don't have a new home finalized yet, then you may want to ask about storage. Some movers offer storage in-house at their own locations. This can save you a lot of money.
Finding the Best Value
Moving long distances is going to cost a lot due to a number of factors. Fuel costs and time spent moving are two rates that can fluctuate. When you move can help with those and avoiding seasonal demand.
The beginning of November is a good time to move, as most movers prefer warmer weather. Plus, it's right before a major holiday, so you can avoid the rise in gas prices. The average hourly rate for professional movers is about $75, but that excludes the long-distance factors we've highlighted.
The best strategy is to avoid paying too much without making it the only deciding factor. Cheap moving companies often hide the true cost behind itemized fees. Cheaper companies will also often carry a greater risk of damage to your property.
Make the most informed choice by getting multiple estimates from your top picks. This will help you gauge who has the lowest bottom-line, regardless of advertised rates. You can use these estimates as leverage to get the lowest price with the company you find the easiest to work with.
If it helps you get there, consider providing your own moving equipment (i.e. mover's blankets, straps, or dollies). Most moving companies aren't going to charge you the retail price of moving supplies. You pay more for convenience.
When to Get Extra Coverage
The moving organization you employ for your move ought to have the option for insurance. This can offer you sufficient protection for the value of your assets in light of the fact that anything can occur during a house move. Appropriate protection gives movers extra incentive to handle with care.
Note that you will get Basic Protection already when you sign your moving contract. In any case, extra insurance is not a huge expense in the grand scheme of moving. We're talking about 50 cents per pound, per item.
If you need to insure on a budget, stick to irreplaceables or the most expensive items. Some extended warranties on your electronics may cover accidental damage from a move, too. Check with your manufacturer or the store you originally purchased your devices to find out more information.
Start Your Moving Company Search Here
Hopefully, this guide answered some of the most common questions when moving to another state. Hiring a moving company for long-distance moves is the right choice. It's already stressful enough to handle all the packing and logistics at home.
Defer some of the responsibility to a trusted and experienced moving organization. Don't get caught unprepared if you're planning to move to Indiana for the first time. At Indy Pro Moving Company, we treat you like family.
All of our services are fair, transparent, and cater to all types of moving needs. Start your search for the perfect mover with us by getting a free quote instantly.