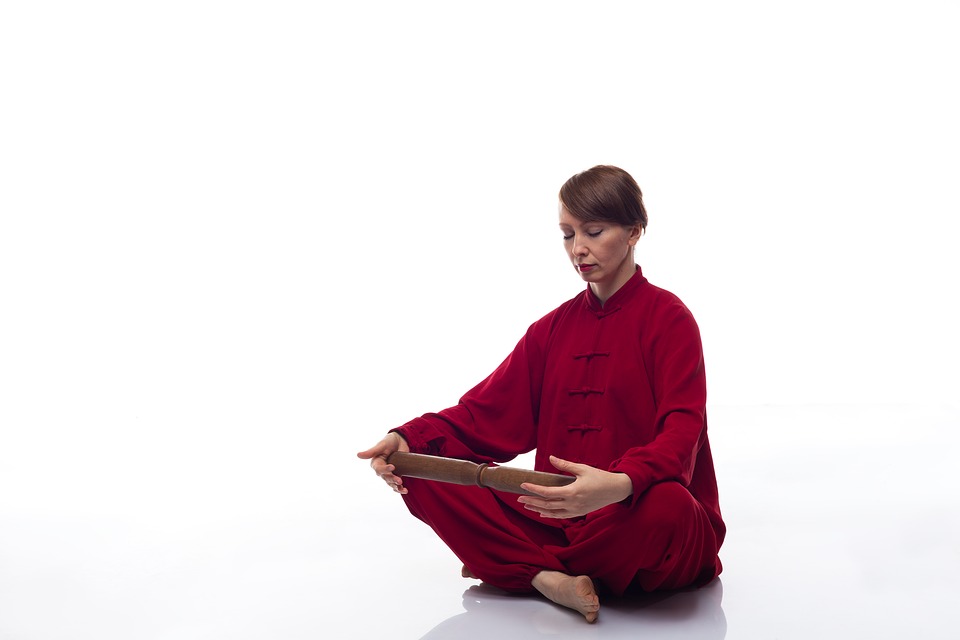 What Is Medical Qigong?
Originally posted on https://qigonghub.com/health/what-is-medical-qigong/
Stress. Chronic pain. Poor mobility. Hormonal imbalances. What if the right solution for your problems wasn't just found in traditional or modern medicine?
Stress. Chronic pain. Poor mobility. Hormonal imbalances. What if the right solution for your problems wasn't just found in traditional or modern medicine? An increasing number of people are turning to Medical Qigong as a solution to very modern ailments.
Pronounced chee-kung, Qigong isn't exactly a short-lived fad. Practitioners of Qigong and other traditional Chinese medical techniques such as acupuncture, herbal medicine and medical massage, have been around for thousands of years.
Medical Qigong is an ancient form of Chinese medicine which is based on meridian and point theory as well as ancient Chinese philosophy, much like Acupuncture or Chinese herbal medicine.
Qigong healing relies on a skilled and knowledgeable practitioner to guide patients through a series of therapies, which can include breath training, meditation, guided visualizations, and moving meditation to improve health and balance in their patients.
How Medical Qigong Therapy Works
Qigong, like other forms of traditional Chinese medicine, focuses on the healing power of Qi energy which flows through meridians, or energetic pathways, in the body.
According to the International College of Medical Qigong, normal life events can cause disruptions and blockages in the electromagnetic energy (Qi) of the human body.
Common sources of Qi imbalances include unhealthy dietary choices, a lack of physical activity, suppressing emotions, and the aging process.
By correcting energetic imbalances and blockages in the body's meridians, traditional Chinese medicine practitioners believe the body can regain health and strengthen the immune system, hormonal balance, manage stress, and relieve pain.
A typical Medical Qigong session in the modern day lasts for approximately 60-90 minutes and generally involves laying on a table similar to a massage table, while fully clothed.
A qualified practitioner will guide you through various activities while passing their hands over the patient's body to address blockages and imbalances in the body's meridians.
While patients are generally prescribed a unique treatment plan by practitioners, at least several weeks of treatment is generally recommended to achieve balance.
Many patients report noticeable improvements within several weeks of their first Qigong session.
Is Medical Qigong Effective?
Medical Qigong is a form of alternative medicine and is not generally prescribed by Medical Doctors as a form of treatment for common maladies, including chronic pain, fatigue, or depression. However, there is evidence that Qigong has been used as a treatment for health conditions for 2,500-5,000 years.
Countless patients swear by its efficacy, and modern science has found support for why Qigong works for many patients worldwide.
Medical Qigong has been categorized by medical researchers as a form of "moving meditation" which can have a positive impact on a patient's body and mind. This effect is due to the fact Qigong and similar therapies elicit relaxation in both body and mind.
Dr. Herbert Benson of the Harvard Medical School writes the "relaxation response" patients experience after undergoing Medical Qigong therapies and similar modalities can have a healing effect and reduce the impact of stress.
One scientific study which examined patients who underwent Medical Qigong therapy in addition to conventional treatment methods for serious medical conditions found that Qigong patients had "significant improvement in immune function" compared to patients treated exclusively with conventional medical modalities.
Patients often undergo this form of treatment when traditional medicine fails to provide sufficient relief for health conditions.
Some of the most common reasons a patient will choose to meet with a Qigong practitioner include:
Chronic pain
Headaches and migraines
Digestive issues
Hormonal imbalances
Sexual dysfunction
Cancer
Food allergies
Chronic fatigue
Physical injuries, including muscular injuries or burns
Tarja Toikkanen, a 48-year-old nurse in South Florida was initially skeptical of Medical Qigong as a treatment. However, after conventional medicine failed to provide relief for her migraines, she decided to pursue alternatives with Chinese Medicine practitioners, including acupuncture.
While she was skeptical, Toikkanen began attending weekly treatments and practicing Qigong at home.
"After a full year… was happier, I felt good – inside and out. I was off my depression meds. I knew how to handle stress, remain calm and avoid panicking in tough situations at work," she says.
Toikkanen believes Qigong has made her life "more peaceful."
Where Can You Find Medical Qigong Practitioners?
Qigong practitioners are highly-trained professionals who may offer Medical Qigong as part of a comprehensive Chinese medicine practice, or as an exclusive service.
There are multiple licensing bodies for Qigong practitioners, but most require several hundred hours of training. It's important to verify a prospective practitioner's credentials before pursuing therapy.
To pursue a qualified practitioner in your area, check out our Qigong Classes and Events guide here.
Or consider using a web directory from a well-regarded licensing body such as the Qigong Institute to verify that practitioners are adequately trained and knowledgeable.
Listing a Qigong practice in these web directories is voluntary, however, and may not reflect all of the qualified providers in your area.
When researching practitioners, inquire about their training, licensure, and whether they have adjacent experience in related branches of Traditional Chinese Medicine, such as herbal medicine or Acupuncture.
Could Medical Qigong Work for You?
Medical Qigong is not necessarily intended to work as an exclusive alternative to modern, Western medicine.
If you are experiencing chronic pain or fatigue from a serious medical ailment such as cancer or stress in the workplace, it's critical to pursue treatment and care from a licensed, board-certified Medical Doctor (M.D.).
However, Medical Qigong is surrounded by evidence and history, and can significantly enhance the impact of mainstream treatments and prescriptions.