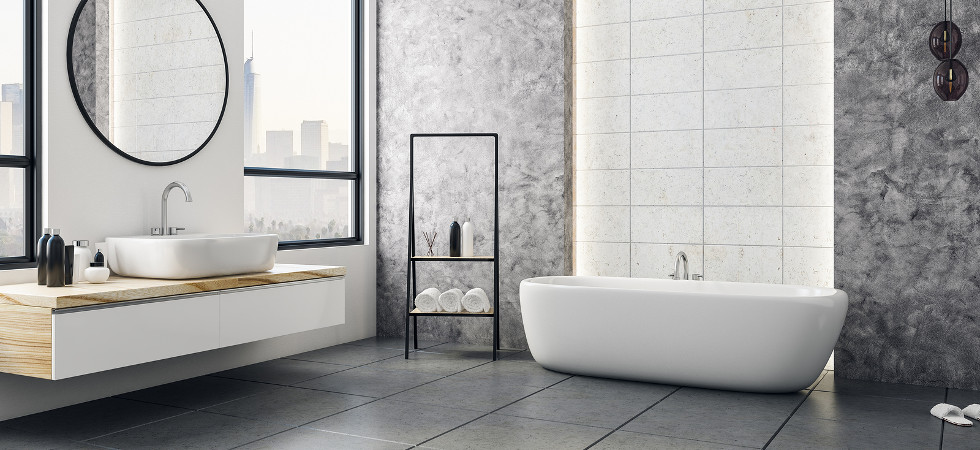 Home renovations: Luxury fixtures and fittings worth investing in
Originally posted on https://www.luxurylifestylemag.co.uk/homes-and-gardens/home-renovations-luxury-fixtures-and-fittings-worth-investing-in/
Who doesn't want their home to look fresh and refined? We know we do – but like it or not, houses don't always stand the test of time, and keeping them sophisticated, modern and up to date can take a little ongoing effort on your part.
If you don't keep an eye out for the latest renovation ideas and interior trends, your home can quickly begin to look tired and outdated – but luckily, there are a few things you can invest in to improve your home's appearance and functionality that will keep it looking ahead of the curve for the long-haul.
Home renovations don't necessarily have to cost a fortune, and it's the little things that can make a big difference. While a single lampshade or kitchen unit may not seem like much, when you combine some carefully chosen fixtures and fittings, they can add a huge amount of value to your home and create a stylish abode you'll be proud of.
So, if you're looking to add a luxurious feel and charm to your property that will bring it up to date with ease, then look no further; these are the fixtures and fittings you should be investing in.
Fixtures and fittings that add value..
1.) Built-In Storage Units
Although built-in cabinets and wardrobes can be more expensive than conventional ones, they are great space-savers, add extra value, and will give any room a more modern aesthetic and feel. Since they are installed in the ceiling, floor or the walls, built-in storage units will help you to make the most of your space while still giving you an excellent storage capacity – it's win-win if you have lots of trinkets you just can't bear to part with, and eliminating clutter will work wonders your home's visual appeal.
In addition to smart space utilisation, built-in wardrobes and cabinets can be easily adapted to various styles, adding decorative value to their functional benefits. Depending on the style you want, the units can be lined with different types of doors, from sliding to folding, glass, or mirror.  Unlike hinged doors, sliding doors are more modern and don't swing into the room as they open, which saves valuable floor space. Apart from the obvious advantage of having a full-length mirror exactly where you need it, mirrored doors can also add brightness and character to a room and make the space feel more open.
2.) Bathroom Fixtures and Fittings
Because they're the most prominently featured aspects of a bathroom, fixtures are often one of the main considerations when planning a bathroom remodel. Ensuring they work well with the overall bathroom design should be a high priority, so look for quality pieces that ooze luxury and are in-keeping with your current colour scheme and theme.
Much like the rest of your home, bathroom renovation also depends on your style. Do you like traditional or contemporary style bathroom fixtures? Do you like brass or silver, black or white? These are some questions you should ask yourself before renovating so you'll know just what to look for.
While bathroom renovation is typically expensive, it is always money well spent. But, for a quicker and simpler update that stops short of replacing your entire suite, try switching your taps, shower-head, or bathroom mat for newer models.
You can also update your light fixtures, towel racks, and drawer handles for a relatively small investment. These items may seem insignificant, but updating them can improve your bathroom's functionality in a stylish, efficient, and attractive way.
3.) Carpets
Although most homeowners are leaning towards hardwood flooring nowadays, carpets are an understated fitting that can completely alter the aesthetic of your space. With a wide variety of colours, cuts, patterns, and materials, carpeting makes for a versatile tool that can help you create whatever impression you want your home to give off.
Carpet flooring also gives a softer and more comfortable feel to your home, adding warmth to any room and making it feel cosy and welcoming. Carpets don't have to extend from wall to wall; many homeowners transform a room by opting for a combination of carpeting and hardwood flooring, providing a luxurious yet warm feel.
4.) Windows
Whether you prefer a classic, traditional, modern, or contemporary design, choosing the right window dressing can accentuate your décor, as well as the overall style of your home.
Blinds and shades will enhance your windows by offering both form and function; when making your choice, look for a quality brand and products that are made from insulating materials to resist damage from sunlight.
If you want to add a touch of elegance to your home while remaining energy-efficient, buy plantation window dressingsthat can protect your privacy and offer long-term value and durability. Plantation window dressings come in different styles, hardware options, and materials. Regardless of the style you're going for, plantation window dressing can make your space look clean, uncluttered and luxurious.
Curtains, on the other hand, will give your room a more personal feel. Choosing different textures and layers can give your home depth and ambiance. The materials and colours you choose can greatly alter the room's atmosphere; light materials and bright colours give an airy and spacious feel, while heavy materials and darker hues will add warmth and cosiness.
5.) Light Fittings and Fixtures
When changing the interior of your home, replacing your light fittings and fixtures can make a huge difference – from the subtle and cosy ceiling and wall fixtures that can subtly enhance your furniture to the bold and elegant collections of lamps and lampshades that can create a contemporary statement in any room. In fact, updating your light fittings and fixtures can make others see your home in a completely different light – and you will, too.
The kind of lighting you choose can drastically transform any space, brightening up your mood and getting you in the right frame of mind for work, or making you feel calm and relaxed to get you in the mood to sleep.
6.) Wall Art
Image credit: Kumi Contemporary
Because home redecoration is all about creativity, a great way to channel this is through choosing and arranging wall art around the house. Something as simple as a painting can give a unique touch to the room and compliment the rest of the decor.
Most professional interior designers will tell you that every room needs a focal point. A great piece of wall art can instantly draw the eye into the space and spark interest and admiration – and the right piece of art can spice up a traditional dining area or give a luxurious vibe to your guest room.
Choosing the right wall art to compliment the rest of your interior style can make for the finishing touch that will pulls your space together, making it feel a little more complete and connected. It can easily take your space from simply looking nice and functional to appearing upscale and well polished – so if you're looking for a simple way to update your home and add that quality, expensive feel, then look no further.
Remember, instead of major renovations, it's the small improvements that can make the greatest impact.