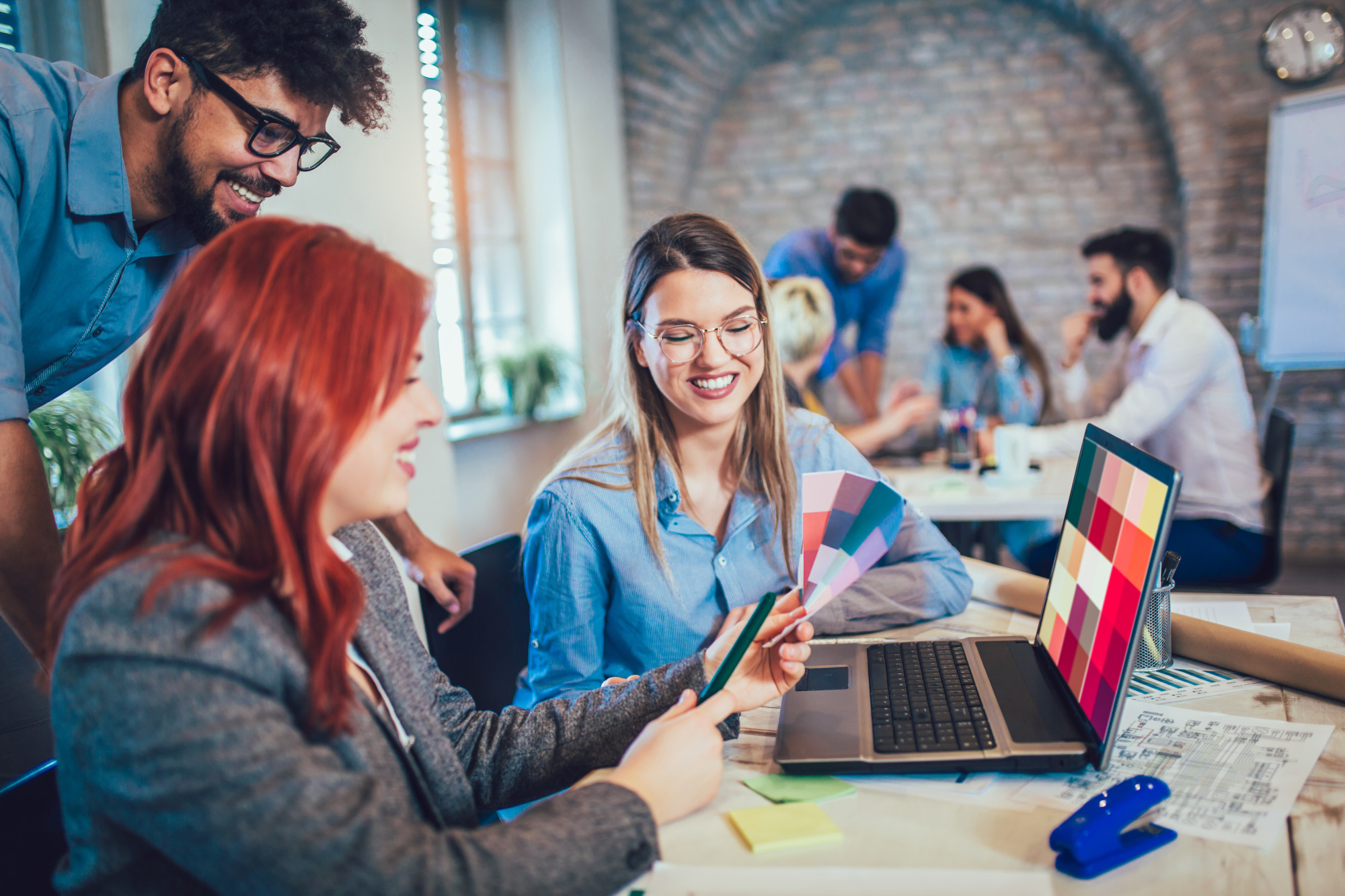 What Is an Ad Agency Like Behind the Scenes and Day to Day?
If your ads aren't bringing more customers to you, look no further.
Many business owners and content creators alike struggle to make ads that will promote their service while encouraging viewers to invest in them. Fortunately, ad agencies understand how to make ads that appeal to viewers.
With an ad agency, you can work alongside professionals to create advertisements for your service that will bring in more traffic. They have a variety of tools and strategies to ensure that your advertisements are effective.
So what is an ad agency and how do they work? Read on to learn more.
What Is an Ad Agency?
An advertising agency works with clients to create advertisements that will attract more people to their services. Clients will typically describe what they want to advertise and who their target audience is. 
It's not until a client signs a contract with an ad agency that the work begins. From there, the agency will discuss how much they'll do for a set amount of money. Ad agencies usually charge hourly fees but they can also make a lump sum.
Creating an Advertising Campaign
Most of the work in advertising is following a set of steps to solve a problem. The problem with many clients is that they're not receiving as many customers as they want. 
When a client meets with the agency, an account manager will talk about the problem and come up with ways to solve it. After doing research and writing an analysis, the account manager will talk to the creative team and come up with a plan.
Over the next several days or weeks, the team will propose several ideas to the creative director. The creative director will then filter through the ideas that aren't good enough and guide the team to come up with better ideas.
The production department of the agency may be introduced to the project if it requires prints, photos or videos. The account manager will watch over the project to ensure that the team is making progress.
After coming up with several final ideas, the creative team will present them to the client. This is when the client gives feedback and talks about any changes they'd like. 
When the client approves of an advertisement, the ad will be published via the internet, in print, on the air, etc.. The agency will then monitor how well the advertisements do for the client, and the client can choose to work with them again.
Copywriting Jobs
Working in advertising comes with a variety of tasks that need to be done to sell a product or service. A copywriter is one of the most important roles in advertising because they're responsible for writing content in ads.
Copywriters will typically write on the internet using a variety of tools to make their ads more visible. By using popular keywords and formatting, they can create content that will have a good SEO ranking.
Copywriting jobs will consist of providing customers with information about something, depending on what the client is trying to sell.
What Copywriters Write
Copywriters don't create solely ads, they write a variety of things that can encourage a customer to buy something:
Blog Posts
Blog posts are used by many companies to build trust with customers. These posts can be used to provide customers with information about the company, their services, and what products they sell.
Copywriters can create content for blogs that will incline customers to invest in something, and the blog posts will bring more traffic to the client's website.
Emails
Advertising via email is something that's been around since the beginning of the internet. However, modern email systems are designed with filters that can block out promotional emails. This means that ad agencies have to use copywriters to ensure an email campaign is effective.
When copywriters start making emails, they make them short and enticing. If an email is too long, viewers will most likely skip over them. Using a variety of keywords will avoid having the emails go directly to a filtered folder.
Social Media Posts
Social media is essential for the success of any business and ad agencies make sure that they use it for their campaigns. There are over 3.2 billion active users on social media, so ad agencies have their copywriters create content for their posts to attract people.
Many social media platforms allow users to post things like photos, videos, and text posts. To effectively engage with audiences, these posts have to be witty enough to prevent viewers from scrolling past them.
The creative team of the agency will come up with visuals for social media posts whereas copywriters will create the written parts. When clients want ad agencies to make posts for them, they usually have them create a variety so they can post them over time.
Start Working with an Ad Agency Today
What is an ad agency all about? Providing you with content that engages with your audience and encourages them to invest in you. If you run a business or would like your content to get more traffic, you should hire an ad agency to make content for you.
Ad agencies have several teams of people that are capable of making content that appeals to audiences of any demographic. Using copywriters, they can make content that lets your posts and website show up more often in search engines.
Browse our articles to learn more about content strategies that advertising agencies use.