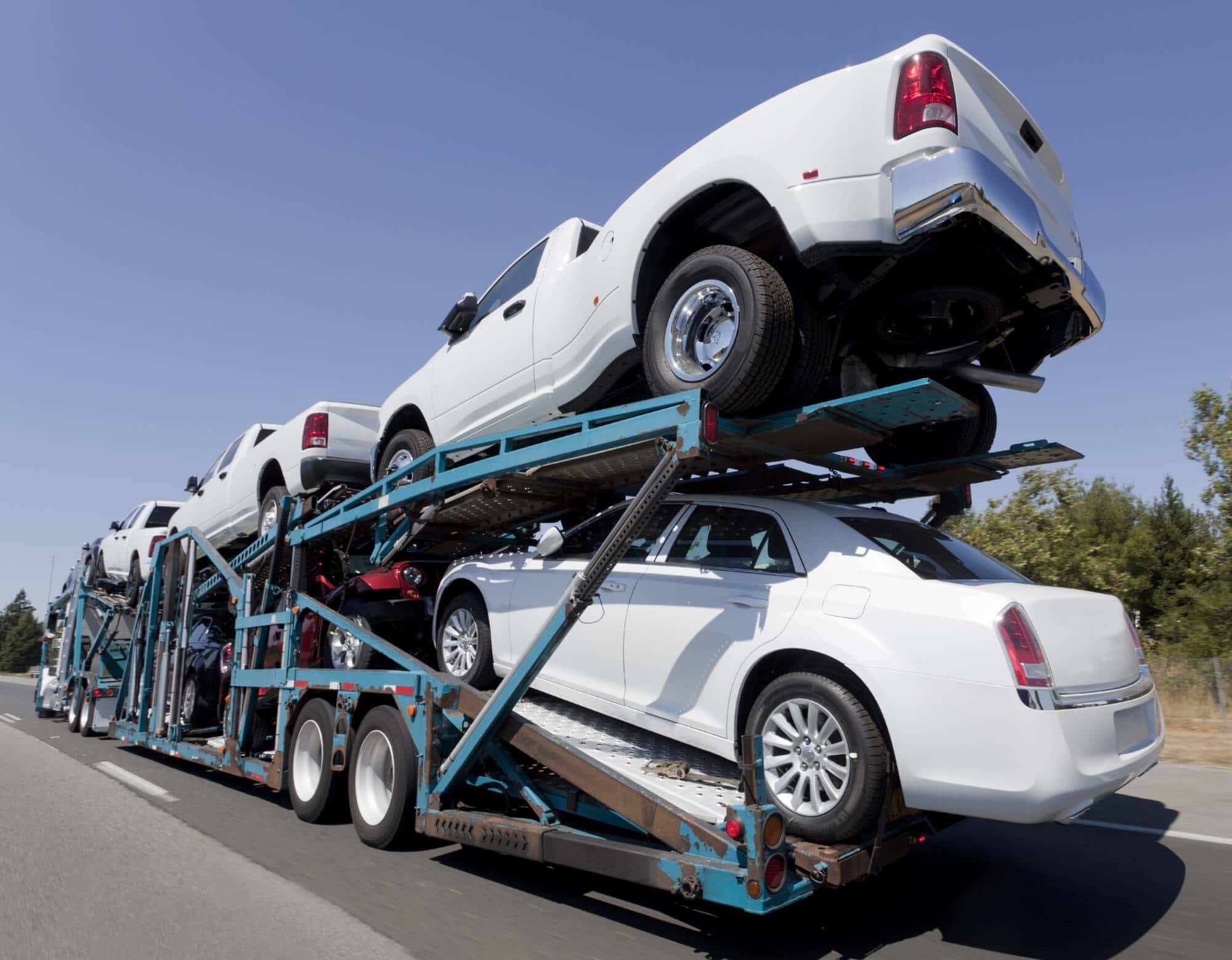 How to Ship a Car to Another State
Photo from AmeriFreight
Originally Posted On: https://www.amerifreight.net/auto-shipping/how-to-ship-a-car-to-another-state/
It seems more Americans are choosing to ship their cars to other states every year. But did you know that the car shipping industry has grown by 7.7% in 2021? That means that car transport has outpaced the entire goods and services sector.
There are several reasons for the rise in vehicle transporting. For example, more people are choosing to ship a car across the country rather than drive. In addition, congested highways have made driving a less appealing option.
In other cases, Americans are buying cars from other states and having them shipped home. In addition, the internet has made the car buying experience more universal.
You have your own reason for shipping a car but may never have done it before. So, if you would like a step-by-step guide on how to ship a car, keep reading. All the information you'll need for hassle-free car shipping is right here.
Be Prepared With a Schedule
One of the first things you'll need to prepare yourself for is the time it can take to ship your car. No matter which car shipping company you hire, you should be aware of the variables.
Several factors can delay a shipment, and the weather is the biggest. However, every region of the country has driving challenges caused by climate conditions. In fact, road closures can happen any season of the year.
Another time factor to consider is traffic and logistics. Some areas of the country will slow car transport heavy congestion. Large cities have plenty of regular shipping routes, but they also come with lots of traffic. A car truck traveling through a populated region will affect the speed of transport.
In other areas, finding car shipping routes may not be easy. For example, remote parts of the country don't use car shipping companies as often as others. Thus, scheduling your shipment through one of those areas could affect the timing.
So, it's best to think about the climates and regions your car might travel through and plan for time delays. Allowing for the amount of time car shipping may take helps you relax more knowing your vehicle is on its way.
Choose the Type of Carrier for Transport
Options for how to ship a car have changed over the years. Depending on distance, various transportation modes are available. The most traditional method, of course, is by car transport truck.
You have the option to choose between open-air transport or an enclosed vehicle. The multi-level open-air transport is something you've seen often. New cars are generally shipped this way.
The thing to keep in mind with this mode is your car remains exposed to the elements for the whole journey. So, though it's rare, it also means the vehicle is vulnerable to all other road hazards. But, keep in mind that manufacturers move new vehicles this way, so your car is safe.
Car collectors often opt for enclosed transports when they ship a car across the country. Both soft and hard-sided types of transport protect cars from weather and road hazards. But, be aware protecting your investment this way does come with an extra cost.
As with open car transport, there are options for shared enclosed transport. Your car will travel with other vehicles going in the same direction. However, the length of time it takes to deliver your car could change.
Either way, you choose, car shipping quotes will factor in the type of transport you choose. Yet, there are other considerations for determining the cost.
What Does It Cost to Ship a Car?
Besides the mode of travel, a few other factors affect the cost of car shipping. First, the type of vehicle you are shipping affects the cost of car transport. This is because of the weight and size of your vehicle, as well as the year, make, and model.
Like insurance, the value of the car gets factored into the car shipping quote. The size will determine where your car gets placed on a transport vehicle. Loading and offloading times will incur a cost.
As well as your vehicle's placement, there's the hauling capacity of the car transport. Car shipping companies are like other transporters when filling their loads. So if your car rides on a full truck, you could see a cost reduction.
The cost of shipping a car across the country also depends on the distance traveled. Car shipping companies charge by the mile for car transport.
They will also consider the origin and destination of the vehicle. Some centers are more difficult to get in and out of, which are reflected in the car shipping quote.
It's important to keep these factors in mind when you receive a quote. But, when you get a quote you are comfortable with, you have responsibilities to address.
Prepare Your Car for Shipping
The best methods for how to ship a car are mainly about using comment sense. So, the next step in the process is to prepare your car for the trip. This might not seem important at first, but you will see the value in having your car ready to transport.
The first stage is to clean your vehicle inside and out. A clean car will show dings or marks better during the inspection. Take note of these issues with pictures so you'll know if anything new happened in travel.
For your protection, write down the odometer reading. It's also important to disable alarms before transport. If your car has toll tags, remove them as well. And, check with your insurance company to learn your coverage for car shipping.
Remove any valuables as well as outside accessories. For example, luggage racks and bike clips are not allowed by car shipping companies. This is because the attached parts are liabilities that can detach in transport. So, a car cover or custom equipment is also out of the question.
It's always a good idea to have the car serviced and checked for leaks. And, make sure your insurance covers car shipping. Spare keys will help car shipping companies to have on hand.
The best fuel tank level to ship a car across the country is between 1/8 and 1/4 full. All these items streamline the process when the car reaches its destination.
Also, looking for car shipping quotes is easier with this work done beforehand.
Brokers Know How to Ship a Car
The last piece of the puzzle is to find the best car shipping companies to transport your vehicle. Again, there are different ways to approach this process.
You can deal directly with car shipping companies, but there is another option. Unless you know everything about the carrier you choose, there could be risks to this route. Car shipping quotes can get confusing if you don't know what to look for.
But, with a vehicle transport broker, you have a valuable ally. Brokers are always monitoring car shipping companies for performance. They also work with car transporters with extensive knowledge of their regions.
Brokers choose carriers with proven track records. They know how to ship a car anywhere with an extensive database of carriers and years of experience.
Car shipping delays decrease when the broker uses their logistics expertise. They will choose the best carrier for the job every leg of the journey.
Because brokers deal with many individual clients, there's a cost-saving feature. There's a good chance the broker has other clients with like destinations. The transport broker's ability to buy a load sends the savings on to you, the customer.
There is always a chance for issues when you ship a car across the country. There are no guarantees when weather and road conditions are factors. On those rare occasions, the transport broker works on your behalf.
Carriers will provide a quote, and that's all. When you talk with a car transport broker, you receive a consultation. After you discuss your car shipping needs, the broker negotiates a price on your behalf.
Carriers rely on much of their business from vehicle transport brokers. So, you'll know the broker is getting the best car shipping quotes possible. From there, they continue to work with you every step of the way.
Make an Informed Decision
By now, you have most of the information to know how to ship a car the best way. Yet, there are always variables with every car transport situation. So, wouldn't it be best to have a professional to discuss the details with?
A transport broker's reputation is as important as your investment in your car. Working together, you can have a car shipping experience that's hassle-free.
Even if you're not completely ready to ship your car, give us a call to get a good start on your car's journey. We owe the best trip possible to your prized possession.