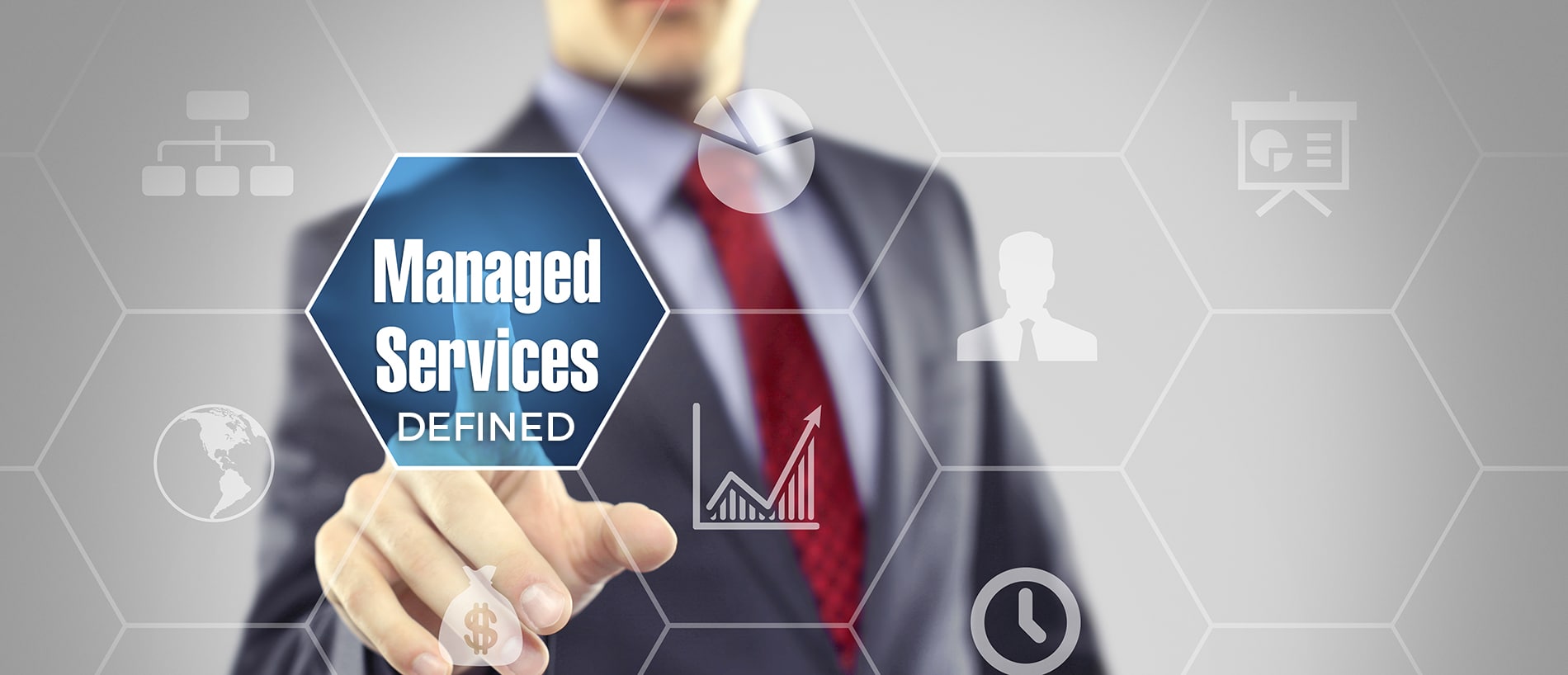 What are Managed Services?
Originally posted on https://www.securedatatech.com/managed-services-defined/
Managed Services are the process of outsourcing business functions, traditionally mandatory internal responsibilities, to an outside party, for continuous oversight and management. The most commonly managed business functions exist in the ever-changing enterprise information technology space. Driven by cost reductions, digital transformation, big data, cloud, cybersecurity and collaboration, managed services have been employed as a method of improving operations and cutting expenses.
Managed Service Providers: Defined
A Managed Service Provider (MSP) is a company that owns and remotely manages a technology or service, and allows the use of said technology or service to any customer through a subscription.
A Growing Managed Services Market
The managed services marketplace is growing and is estimated to grow from USD 140.53 Billion in 2016 to USD 268.25 Billion by 2021, at a Compound Annual Growth Rate (CAGR) of 11.39%. Driven by massive cost savings, customers experience the reduction of IT overhead, service fees, hardware and transport costs.
Why Managed Services Are Effective
How do managed services reduce costs associated with IT? Well, while managed services are not the end-all-be-all solution to all of your company's problems, they do offer solutions to many challenges businesses face in the digital transformation era. Some of these include:
R
Complexity of Technology: With advancing technologies comes more and more specialization. Gone are the days of the IT generalist managing every stack simultaneously. Ultimately, this means you need more staff, to complete the same amount of work.
R
Cost of Qualified IT Staff: Because they are increasingly specialized, IT personnel require more in-depth training and skills ultimately making them more expensive.
R
Scarcity of Personnel: Finding someone with the specific skills you need to run your infrastructure is tough. Finding a whole department with the right skills? Good Luck.
R
Your IT Staff is Overworked: With new technologies come patches, maintenance and troubleshooting, all of which is a full-time job in itself. If up to their ears in patchwork, your IT staff can't focus on developing business enhancements.
Top Complaints About Managed Services
While Managed Services offer a way to augment your business, some MSPs have created rigid impersonal programs, to maximize their own returns. These shortcuts include:
1. Lack of Customization: Some MSPs offer inflexible programs that often miss the mark by including services you have no way of taking advantage of, or leaving out the ones essential to your success.
2. Low Touch Customer Service: Historically, with IT managed services, the interaction between the MSP and client company is limited to automated touch-points, such as email notifications and self-service management via a web-based customer portal.
How MSPs Can Set Themselves Apart
There are all sorts of MSPs to fit every niche. There are MSPs that only focus on one software system, MSP Generalists, MSPs for advanced engineering or business transformation and MSPs who aim to make long term, committed partnerships. However, keep in mind that service providers engage in three standard program levels:
EXPERIENCE
We will never oversee your infrastructure with a Level 1 Engineer.
PROACTIVE
Proactively monitoring to ensure everything is up and running, as expected
Service Desk
Service Desk provides access to a team of highly experienced, highly certified engineers who are ready, willing and able to help you get things done, fast. Instantly extend engineering teams with talented, senior engineers who work in some of the most complex enterprise environments. Secure Data's Service Desk program includes:
High Availability: With 24 x 7 x 365 assistance and emergency response, you can make sure your IP telephony, networking and data center solutions are always up and running.
Senior-Level Engineers, On-Demand: Service Desk ensures that your critical business functions are managed by highly experienced and highly certified senior engineers.
Reactive Services: Architecture, configuration, implementation, troubleshooting and repair for the full spectrum of infrastructure technologies, including: Collaboration, Network, Data Center, and Security.
Monitor & Response
Monitor & Response provides organizations with a new sense of calm, knowing that your critical infrastructure is being proactively monitored to ensure everything is up and running, as expected.  With the ability to establish custom SLA's and performance parameters, partners can rest easy knowing that a team of highly skilled engineers is leveraging some of the industry's leading tools to monitor your technology infrastructure and address any issues that surface.  Secure Data's Monitor & Response program includes:
Engaged Account Management: With a Customer Relationship Manager assigned to every account, clients get a high-touch, relationship driven approach to managing their needs.
Maintain Ongoing Infrastructure Health: From Enhanced Visibility, Infrastructure Health and Up / Down Monitoring, to Upgrades / Enhancements, Remediation, Planning & Execution, Monitor & Response has you covered.
Proactive Infrastructure Oversight: Architecture, configuration, implementation, troubleshooting and repair for the full spectrum of infrastructure technologies, including: Collaboration, Network, Data Center, and Security.
WORK
We will provide a real managed service, and not just cash your monthly check.
PARTNERSHIP
Go beyond technology implementation to the path of business transformation.
Engineering-as-a-Service
Engineering-as-a-service is a truly unique program in the managed services realm and exclusively offered by Secure Data. In essence, EaaS includes internal projects and business initiatives, as well as, the more traditional services like break/fix, moves / adds / changes / deletes, and general infrastructure health and monitoring. EaaS goes beyond technology implementation to offer a broad range of value added services to help lead your organization down the path of business transformation.
Committed Partnership: Built upon a long-term relationship perspective, this partnership seeks to achieve mutual success and is built on clarity of communications and continuous human-centric engagement.  High-touch account management is supported by leadership from key business units, including: Delivery, Sales and Operations
Internal Projects & Initiatives: By engaging Engineering-as-a-Service, you get a suite of senior level engineers at your disposal to achieve whatever business enhancing IT projects you can envision.
Technology Strategy & Direction: Enabling on-going business transformation through advanced technologies, processes and methods. Visionary technologists provide direction and insights of new and emerging trends and solutions, and how these could impact an organization's roadmap and relative business goals / strategies.
Lifecycle Services: A Lifecycle program helps you understand new and existing technologies and platforms, and how / when they can best serve your organization. Ultimately, it's about enabling your business through technology.
Managed Services built on Human Relationships
When it comes down to it, selecting your MSP is about choosing a true partner. As a partner, an MSP must cement themselves as an extension of your business, not by providing technology solutions, but instead by creating a relationship and making every decision with your best interest in mind.
At Secure Data, we have committed our entire company to understanding the needs of today's organizations and to building a better Managed IT Services practice.  As the region's top managed service provider, we offer comprehensive programs, services and solutions, which blanket your entire enterprise infrastructure, including:  collaboration, data center and network. Built on human relationships and continuous, proactive, consultative engagements, our clients can fully customize any program to their exact requirements, technologies and service level agreements.