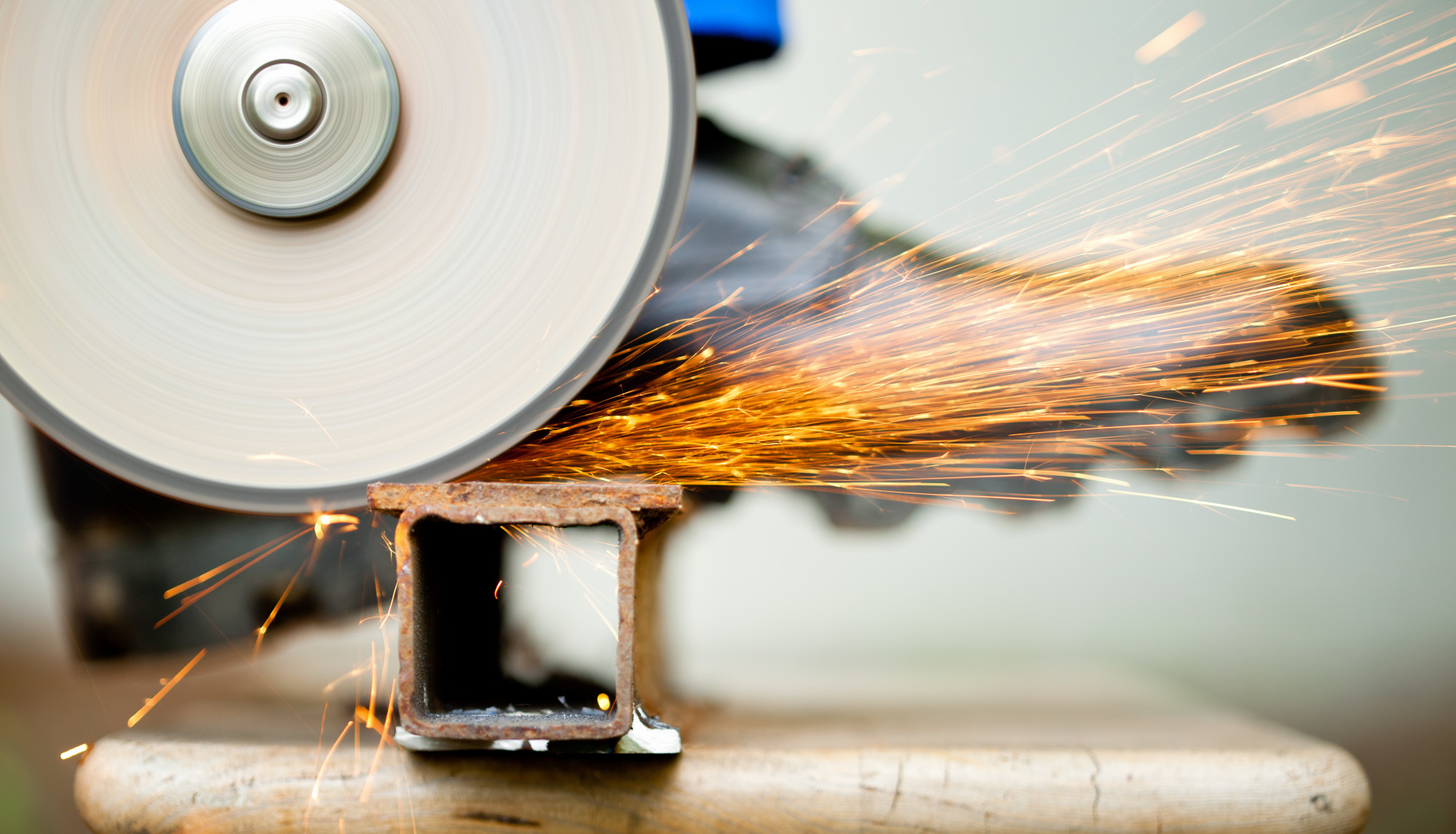 Abrasive Wheels: General Hazards and Safety in the Workplace
Once every seven seconds, a worker in the U.S. is injured while on the job.
Workplace injuries can happen to anyone, no matter what industry employs them. At the same time, though, some workers are more likely to experience injuries than others.
For example, those who work with high-powered machinery like abrasive wheels.
If your job involves working with abrasive wheels or other dangerous equipment, this article is for you. Read on to learn some safety tips that will help you avoid injury while on the job.
Common Abrasive Wheel Injuries
An abrasive wheel is one of the most common tools that can contribute to workplace injuries for industrial workers.
Often, these wheels contribute to injuries to the eyes and the hands and fingers.
The eyes can become damaged due to flying particles and improper eye protection.
The hands and fingers can become lacerated or injured in some other way if the worker is not using the wheel in the correct way or has not inspected it thoroughly.
Abrasive Wheel Safety Tips
As you can see, there's a lot that can go wrong if you're not using these wheels in the proper way (or if you're using an old or poorly maintained wheel). To avoid these injuries, make sure you're abiding by these general safety tips:
Check the Speed
Always check the speed of the wheel before you begin using it. Look at the wheel to see what the maximum RPM is. Then, use caution to ensure the grinder never rotates faster than that maximum speed.
If the wheel begins rotating too quickly, it could become difficult to control. This, in turn, will increase your risk of injury while using it.
Check the Wheel and Guard
It's important to inspect the wheel and wheel guard before you get to work, too.
Never use an abrasive wheel that doesn't have a wheel guard included. This guard will help you keep you safe from flying particles and other damage.
Inspect the wheel, too, to make sure it doesn't have any cracks or other types of damage that could cause problems or affect the quality of your work.
Assess the Assembly
Remember, there's more to an abrasive wheel than the wheel itself.
Inspecting the wheel and wheel guard is a good first step to take when it comes to safety precautions. Don't let the inspection stop there, though.
There are a lot of small parts that make up the wheel. Check to ensure that all these parts are assembled in the correct way and have been tightened.
If these small pieces aren't attached as they're supposed to, you won't experience the smooth movement needed for your wheel to work properly.
Use the Correct Dimension
Make sure you're using the correct wheel dimension before you begin using your abrasive wheel.
Using the correct dimensions helps you to stay safe from flying particles and other potential issues. It also makes the process more efficient and minimizes the amount of time you have to spend using the wheel to complete a specific task.
Test it First
Before you start any kind of project, it's important to test the wheel first.
Test running the wheel in a safe area will help you ensure that it's working as it's supposed to, but you won't have to worry about any damage happening that could slow down your project.
Test the wheel in a safe, enclosed area. It's best to run it at full speed for one minute before you get to work.
Use Common Sense Practices
A little common sense goes a long way when it comes to staying safe on the job. There are a lot of simple steps you can take to avoid injuries while using your abrasive wheel, including the following:
Never put excess pressure on the wheel to try and force it
Always grind in the opposite direction of other workers (grind toward the wall if possible)
Do not grind on the straight edge of the wheel
Don't jam objects against the wheel (use gradual contact and even pressure)
Start portable wheels under a bench or inside a casting
You also should never use an abrasive wheel that has a tool rest located more than 1/8 of an inch away from the wheel.
Use Protective Gear
Always wear protective gear when using an abrasive wheel. Even if you're only going to be using it for a short period of time, you still need to make sure your body is shielded.
Proper protective gear for an abrasive wheel includes the following:
Goggles
Leather aprons
Gloves
Ear protection
Helmets
Masks
Make sure that all your protective equipment is in good condition before you use them, too. After all, your goggles won't do you much good if they're cracked or don't stay on your face.
Prioritize Regular Maintenance
Often, those who are looking to learn more about appropriate abrasive wheel safety neglect the basics. One of the most basic things you can do to promote safety while using this tool is to make sure it's maintained on a regular basis.
The wheel ought to be inspected at regular intervals. The manufacturer should have guidelines listed in the manual regarding the frequency of these inspections.
Any issues it's experiencing should be addressed as soon as they're noticed. Continuing to use faulty equipment is a surefire way to become injured while on the job.
Avoid Injuries from Abrasive Wheels Today
If your job requires you to work with abrasive wheels, you know that you have a higher-than-average injury risk. Luckily, though, there are lots of steps you can take to prevent injuries and stay safe while at work.
Keep these general safety tips in mind to avoid injuries. Pass them along to your coworkers, too, so that everyone is on the same page and your workplace can become safer all around.
Do you want to learn more about on-the-job safety? If so, check out the Equipping section of our site today for advice on managing the equipment in your workplace in an appropriate way.