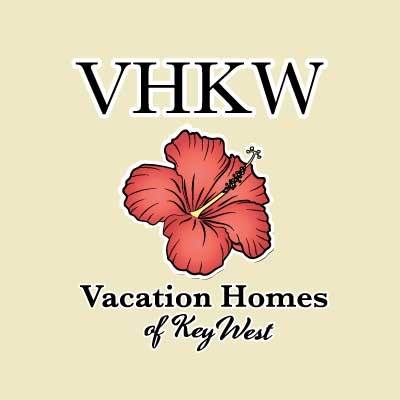 Vacation Homes of Key West: The Premier Boutique Vacation Rental Management in Key West
Vacation Homes of Key West is a premier boutique locally owned and operated vacation rental management (VRM) company providing a continuum of personalized and customized services.
FOR IMMEDIATE RELEASE
Key West, FL, December 29, 2022 — Few world destinations have such a remarkable collection of original century-old Victorian and Caribbean architecture as Old Town Key West; that's why at Vacation Homes of Key West their mission is to help honor the heritage and preserve the authenticity of these resources by providing specialized locally owned and operated vacation rental management services.
At VHKW, they believe that the remarkable island homes and neighborhoods are not only an excellent tangible investment in their community heritage and economy, but they are also one of Key West's most important sustainable resources, to be preserved and enjoyed for generations to come. That's why they offer a top-quality proprietary marketing and management system and provide visitors with a unique opportunity to experience island life by living in a Key West house while on vacation. Through this service, they turn the vacation homes they manage into customized profit centers for property owners by providing guests with a memorable vacation stay.
Another notable feature of VHKW is that they have developed their own proprietary vacation rental management software that allows them to provide their clients with in-house, locally based services that are not limited or restricted by the confines of large corporate systems. Their software is based on decades of experience in the vacation rental industry. This means that while most small to mid-size companies are being driven into corporate management systems that force them to comply with mega online travel and vacation rental websites such as HomeAway / Expedia, and Airbnb, they have remained independent and flexible. This keeps their company local and autonomous, allowing them to provide their clients with unique and specialized customer service.
Among their top available key west rentals, guests will be able to find:
A Mediterranean Caribbean Villa: This home rental key west property reflects a dynamic blend of contemporary Mediterranean with Caribbean architectural design. Located along one of Key West's most desirable residential streets, this "Casa el Paradiso" most certainly offers a private slice of paradise complete with mature native tropical gardens, Mediterranean-style courtyards, and a free-form swimming pool. (3BR 2.5BA – monthly rental)
A Key West cigar maker's cottage: This property was originally built in 1889 on a lazy little narrow lane and was so lovely restored and renovated in 2011, that it received the coveted Historic Florida Keys Foundation Preservation Award. Casa Bella Petite le Bleu is a luxurious, charming pool-garden home. Situated on the quiet upper end of famous Elizabeth Street. (2BR 2BA ~ Monthly Rental)
A Debonair Victorian Estate property: VHKW is excited to offer this gorgeous classical estate for advance bookings. It is currently in the final stages of renovation, taking it to a 5-Star private monthly rental. Located in the Historic Seaport neighborhood of Old Town Key West, the curb-side view of this 1900's wooden Victorian displays treasured traditional characteristics, but inside and poolside; it offers all the luxurious amenities of an upscale modern home. (5BR 5.5BA ~ Monthly Rental)
At VHKW, they are committed to providing exceptional service in hospitality and want to do all they can to help you have the vacation you've been dreaming of. Visit https://vacationhomesofkeywest.com/ to find out more information about their top-quality properties.
It's time to find the best rental property key west has to offer!
Contact Info:
Name: James Andrew
Organization: Vacation Homes of Key West
Address: 507 Whitehead St. Key West, FL 33040
Phone: 833-568-4591
Website: https://vacationhomesofkeywest.com/
Originally posted On: https://syndication.cloud/vacation-homes-of-key-west-the-premier-boutique-vacation-rental-management-in-key-west/