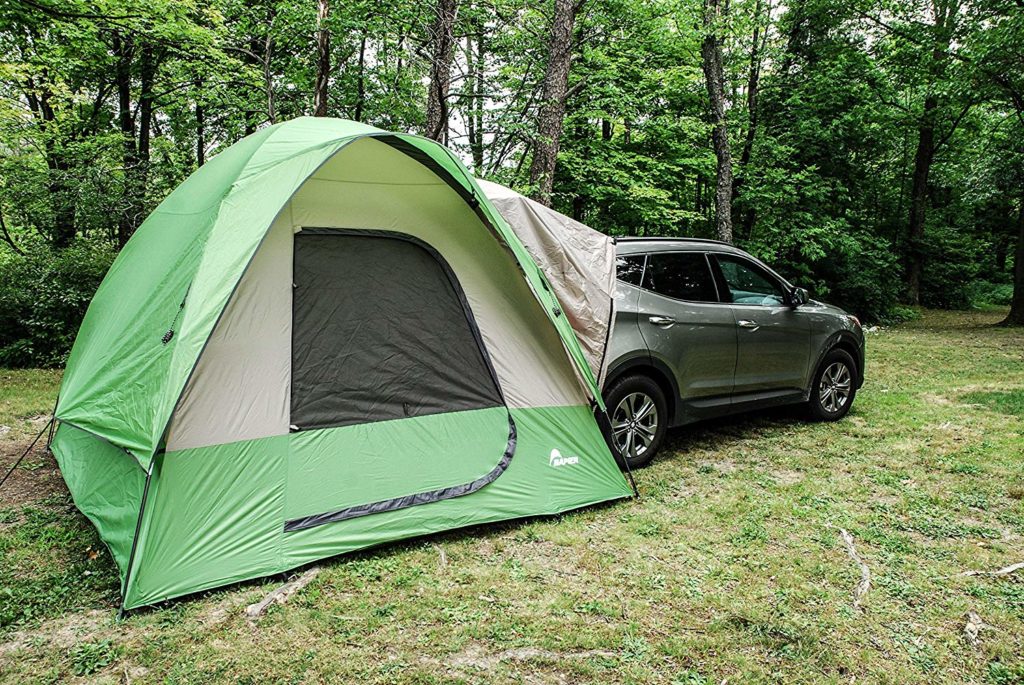 Ute Tents and SUV Tents for Outdoor Camping in Australia
Originally posted on https://kokodagear.com/tents-for-ute-and-suv-outdoor-camping-in-australia/
Australians love camping, outdoors and utes. Ute tents are the future of camping. Increasingly Aussies find that they can camp without having to sleep unprotected on the uncomfortable and sometimes hazardous ground, with SUV, rooftop, truck and ute tents that allow them to turn their vehicles into comfortable and protected sleeping space.
Ute Tents for Camping
Invented in Canada in 1990 by Napier Enterprises founder Roman Napieraj, the Truck tent is designed to be set up n the bed of a Ute (pickup truck), providing the experience of outdoors camping with the added protection and comfort of sleeping off the ground as well as being better equipped to keep campers warm and dry in wet weather.
Setup is easy and generally only takes a few minutes to hook or strap onto several points on the ute, truck tents being designed to attach to the bed of the ute which should have drop or lift gates, some models being designed for specific vehicles. Tents can be used with short or long bed vehicles and those designed to hold a camper top.
Most truck tents comfortably sleep two to three people, the size will also depend on the make and model of the ute vehicle. Many campers use a mattress for added comfort and some are specifically made for sleeping in ute beds.
Napier, Offroading Gear and Rightline Gear are popular makes of Truck tents, with the Kodiak Canvas Truck Bed Tent being noted for high quality but somewhat expensive.
Drawbacks of a truck tent are the limitation of the size of the ute body and campsites being restricted to where the vehicle can access, though having a tent in the back of the ute can mean less time spent in looking for a suitable campsite.
Napier offers the only truck tent on the market with a full floor, keeping you clean from your truck and dry from the elements
Designed to fit most pick-up trucks  even trucks equipped with a toolbox or bed liner
Full rain fly provides ultimate weather protection
Color-coded pole and sleeve assembly, makes setup a breeze
Large interior area with over 5.6 of headroom
Off Roading Gear Truck Bed Ute Tents, 6.5′ Box Length (Without Front Awning)
FITS NEARLY ANY 6.5' BED TRUCK – This Granville II truck tent fits nearly any short-bed pickup truck with a 6.5' box and comfortably sleeps 2 adults.
INTEGRATED FLOOR – Features an integrated waterproof floor to keep you dry and clean when resting soundly in your truck
THREE PRIVACY WINDOWS WITH BUG-BE-GONE MESH WINDOWS– Every window can be zipped up for ultimate privacy even without the rainfly on. Each window also features BUG-BE-GONE mesh windows.
REAR ACCESS WINDOW – Rear access window unzips completely to allow access to your truck cabin. Great for grabbing items from your truck cabin or running cords into your tent!
SETS UP IN MINUTES – The Granville II is the easiest to setup truck tent in the world with color coded poles, elasticized straps, scratch-free clips, and more.
UNIQUE FLOORLESS DESIGN: Cut down on set up time; the Truck Tent's floorless design allows for set up without removing gear from the bed.
1 YEAR MANUFACTURER'S WARRANTY: Shop confidently; our service team is based in the USA & skillfully trained to help you with any questions or concerns.
QUALITY WEATHERPROOF CONSTRUCTION: Water resistant fabric with tape sealed seams (PU 2000mm) keeps you dry, while the Tent's heavy duty straps and nylon buckles won't damage your truck's finish.
SLEEP UNDER THE STARS: Sky view vent allows for more light, better views and ventilation.
ROOM FOR TWO: All truck tents comfortably sleep (2) adults; turn any spot into a comfortable campsite!
EASY TO INSTALL: Truck Tent includes color coded poles and pole pockets for quick and easy set up, rainfly, and stuff sack with sewn-in set up guide.
Made with Hydrashield 100% cotton duck canvas that is durable, watertight and breathable. Compatible models include the Ford F Series, Chevy Silverado, GMC Sierra, Dodge Ram, Toyota Tundra and Nissan Titan.
Tunnel shaped design maximizes interior space tall 5ft ceiling height. Tailgate down design expands useable space.
Large D-shaped door with top of the line YKK zippers. Covered entry. Two convenient gear pockets.
Sturdy ¾-inch steel tube frame connect to the clamp-on rails that easily mount on truck bed for secure fit. All-season use year round, but not designed for heavy snow.
SUV and Minivan Tents
Inspired by the popularity of Ute (Truck) bed  and vehicle rooftop tents, SUV and minivan tents offer the same experience to owners of sports utility vehicles and minivan owners, with the added advantage of ground level space allowing larger dimensions to provide space for the whole family, awnings and canopies being options to further increase shade and shelter. Since SUV tents are freestanding, while seamlessly attached to the rear of the SUV, there are no issues of excessive weight being placed on axles or suspension.
Spacious interiors affording sleeping space for as many as 6 persons, and fully waterproof polyester and polyethylene fabrics add to the comfort of the outdoor camping experience.
Most SUV tent models can be detached from the vehicle, allowing independent use of the vehicle without disturbing the base camp. While connected, the vehicle can be positioned so as to afford additional protection from wind and rain, and can provide additional storage space so that camp setup can proceed without having to unpack everything from the vehicle.
Roomy 10- by 10-foot tent sleeps 5-6 people with over 7 feet of headroom; 7- by 6-foot floorless screen room
Sleeve attach to your vehicle to convert cargo space into sleeping space
Transform the vehicle tent into a ground tent by fully removing the vehicle sleeve
Features new steel and fiberglass pole structure for one-person set-up
Includes an expandable carrying bag for storage
SLEEP OFF THE GROUND: Nothing beats the comfort of your vehicle; plus the SUV Tent is free standing when you go about the day's adventures.
1 YEAR MANUFACTURER'S WARRANTY: Shop confidently; our service team is based in the USA & skillfully trained to help you with any questions or concerns.
FAMILY SIZED: Tent comfortably sleeps (4) adults and vehicle cargo area sleeps (2) adults.
QUALITY WEATHERPROOF CONSTRUCTION: Water resistant fabric with tape sealed seams (PU 2000mm) protects you from the elements.
UNIVERSAL FIT: The Tent's vehicle sleeve attaches to any size SUV, minivan, Jeep Wrangler hard top, wagon, or pick-up truck with cap.
SEWN-IN BATHTUB FLOOR: PE bathtub floor keeps water and critters out. Best of all, no ground tarp is required.
EASY TO INSTALL: Vehicle sleeve quickly attaches to the rear of your vehicle! Includes tent, rainfly, and carry bag with sewn-in set up guide.
Spacious 10' x 10' tent providing over 7' of headroom and sleeps 5 adults
he universal vehicle sleeve fits all CUV's, SUV's, and Minivans. The easily adjustable sleeve straps ensure a bug free and watertight fit
Full rainfly with taped seams and built-in storm flaps in the windows and door provide privacy and ultimate weather protection
Seamlessly connects to the cargo area of your vehicle, creating additional sleeping or storage space and a connection to power outlets to keep your devices charged
1 large door and 3 mesh windows offer optimal ventilation
Keep your gear organized and off the ground with a gear pocket and lantern holder
2 shock corded fiberglass tent poles make the 10 minute set-up a breeze
Check out some of our other camping guides today.