Top Web Design Companies 2020 by DesignRush
Photo From unsplash
Originally Posted On: https://nimbletoad.com/top-web-design-companies-by-designrush/
Nimbletoad is honored to be awarded the #1 position in DesignRush's latest rankings for "top web design companies in 2020."
In a press release, dated August 27th, 2020, DesignRush ranked Nimbletoad in the number one position for Top Web Design Companies in 2020. Website Design is a very competitive category and we honored to be listed among such a great group of agencies.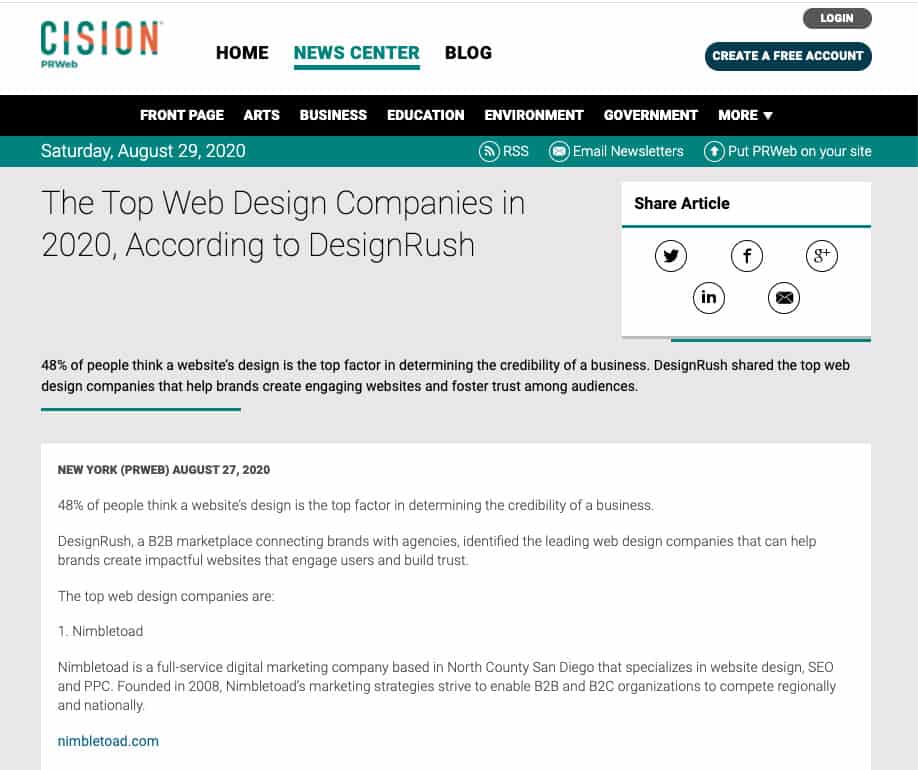 The Secret to Success – Personal Attention and Client Involvement From Start to Finish
At Nimbletoad we take the time to understand your current marketing mix, learn about your immediate and long term business objectives before writing a single line of code. This extra attention allows us to create results-driven websites that are finely tuned to archieve our client's marketing goals.
About Nimbletoad
Nimbletoad is a full-service digital marketing agency, based out of Carlsbad California that provides comprehensive, professional web design services to companies of all sizes. Established in 2008, we build marketing-driven websites that enable businesses to stand out in the San Diego area and beyond. The goal for all of our website design projects is to infuse your website with a vibe and personality that matches your company's mission and vision for the ideal customer experience.